Your mother comes to you, looking worried. You've always been close – it's just the two of you and sometimes it feels like you're her best friend – so you're not surprised that she needs some advice on her boyfriend. What you didn't expect was for it to be advice about the bedroom. About blowjobs.
It turns out your mother has never given one, and when her boyfriend asked for it, she froze, telling him it was weird and embarrassing them both in the process. What she needs from you? "Well," she says, nervous and hesitant, "I was wondering if I could practice. On you…well, it's not cheating. I mean, we're related, that can't be cheating, right? You're just helping me…it would mean so much!" You feign protest but in reality, your cock is stiffened and ready.
You watch as your mother drops to her knees, taking your cock into her mouth. She wants suggestions, so you tell her to take off her glasses, take down her hair, pull her breasts out of her dress…before long, you're looking down at your sexy, undone mother, moaning all over your cock while she orally services her own son. You tell her when to slow down, savoring every stroke of her tongue, until she starts to play with herself. Watching her bring her pussy to a full-bodied orgasm with your cock in her mouth is too much, and you shoot ropes of jizzum across your mother's tongue as she gasps in pleasure!
Category: TABOO
Related Categories: MILF, VIRTUAL SEX, REALITY PORN, POV, BLOW JOBS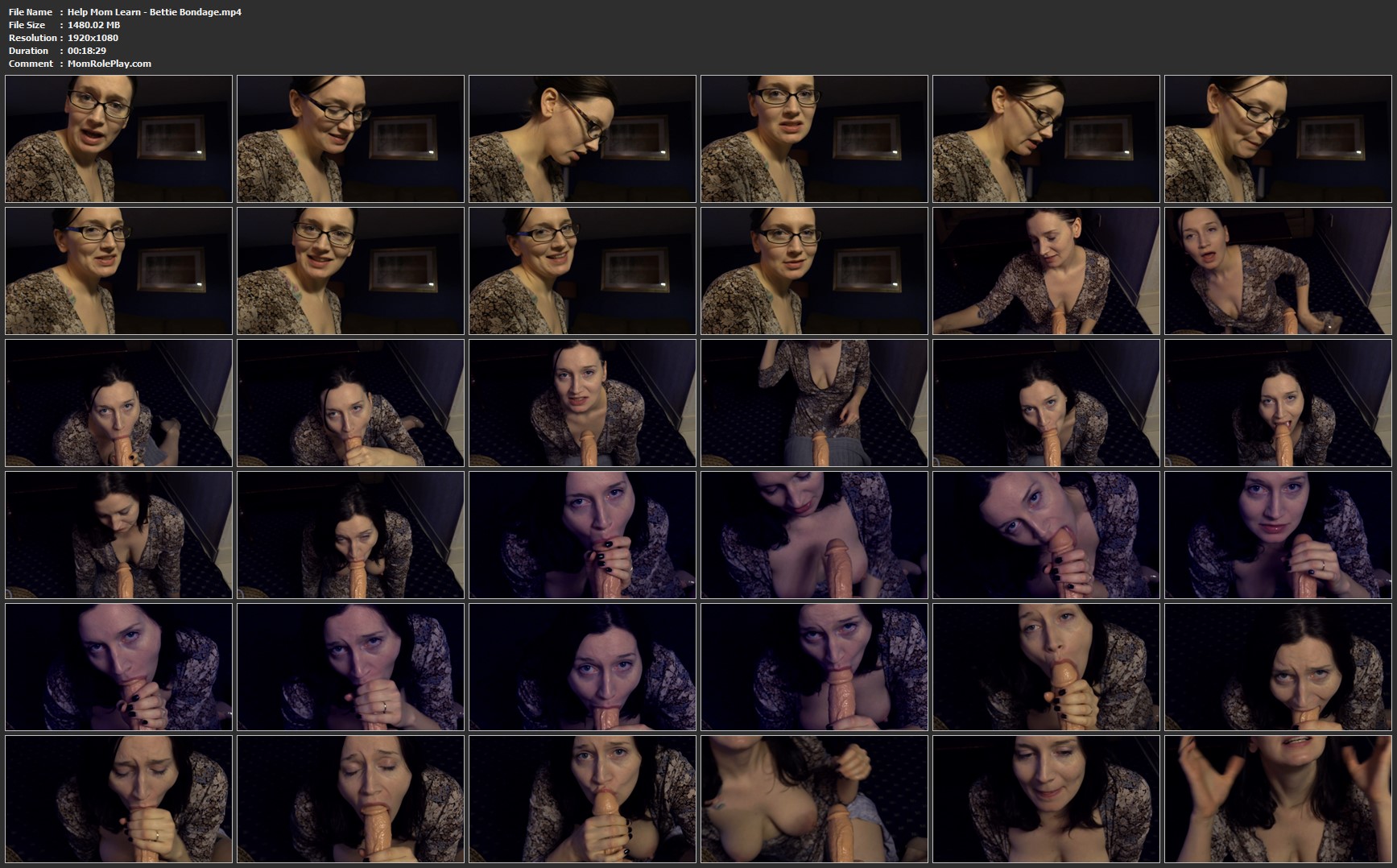 Download Files :
Help_Mom_Learn_-_Bettie_Bondage.mp4