Your mother's plan to surprise your father didn't quite work out the way she'd hoped. When the two of you packed into that tiny closet, you had no idea he missed his flight home, and that the latch to the door only opened from the outside… that you'd be spending the night so close to your mother, trapped in that tight, intimate space for hours on end. Her robe slipped open, and those voluptuous breasts bounced in and out as she struggled to find a comfortable sleeping position.
It was too cramped for two to lay down, so you squatted over your mother's sleeping body. Her chest heaved under the silk. You wanted to see her naked… to touch her. She had no idea how sexy she was, especially right now. So desperate, so vulnerable. You slowly pulled the robe open to reveal her plump nipple. You couldn't resist staring, gently squeezing. You wanted more, and pulled the silk from over your mother's pussy. She moaned sleepily as your fingers slid into her warm slit. Slowly… then faster. The pleasure was too much and she awoke confused and embarrassed, oblivious to the real reason her robe had fallen open.
She climbed over you, insistent upon you sleeping next. Your towel pulled off as you slid down, exposing the raging erection aimed directly at your mother. You wanted her to touch it, to try and shove it back under the towel for you. But she was your mother. Under no circumstances would she put her hands on her son like that… willingly. She squatted over you, over your rigid cock, urging you to sleep. But her legs were starting to shake, your mother whimpered in exhausting as they slowly buckled and she lowered down onto you. Closer… closer to your eager cock. She begged you to move it, you could feel her wet pussy pushing down onto it. Your mother panted, quivered, and then moaned in surprise pleasure as you thrust yourself up into her. Her pussy swallowed your manhood with every pump, and you couldn't stop. Even though she begged you to. Her fatigued body slumped down onto yours as you fucked her… your own mother… and then she begged you to keep going.
Category: MILF
Related Categories: TABOO, DESPERATION, SLEEP FETISH, VIRTUAL SEX, OLDER WOMAN / YOUNGER MAN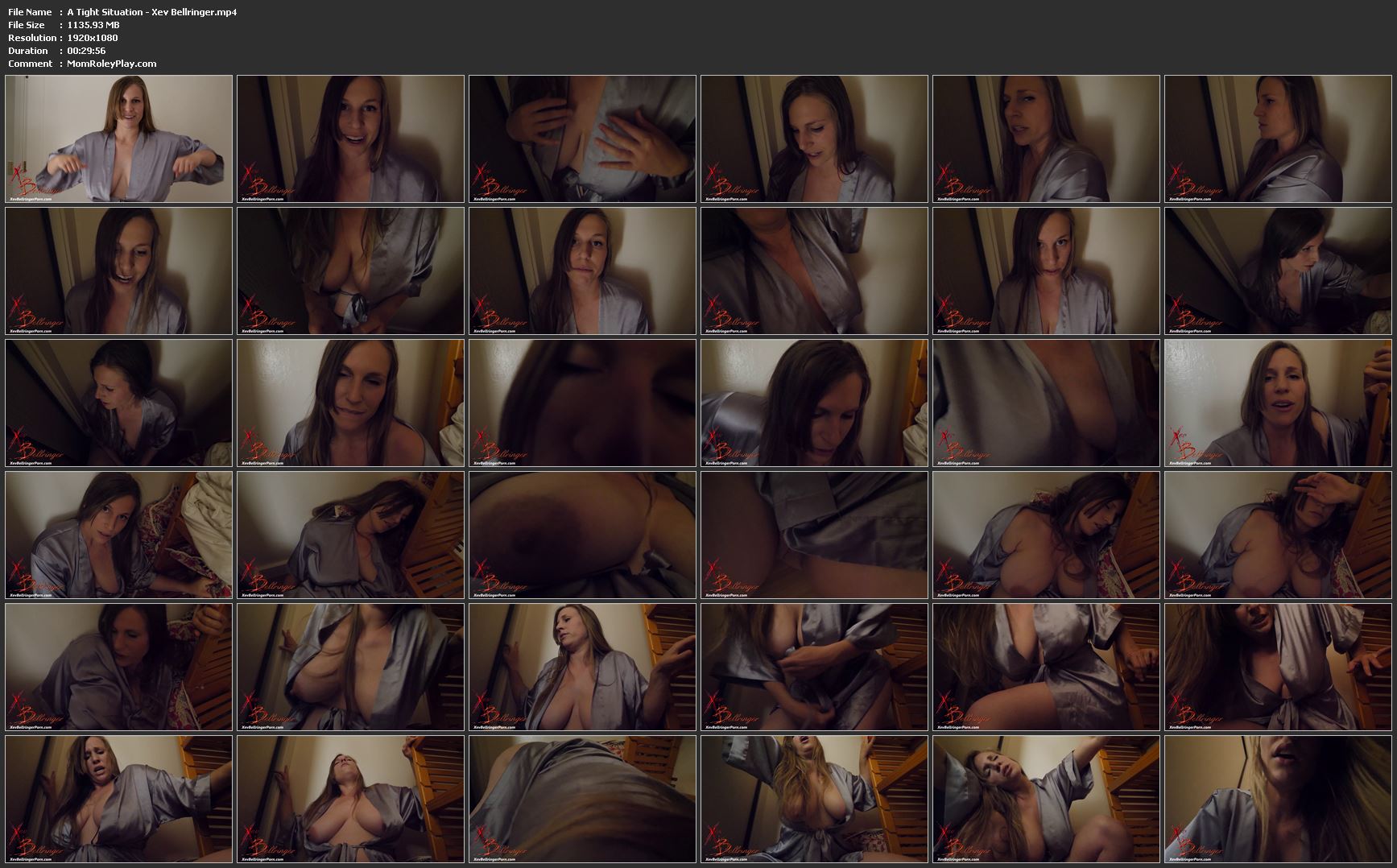 Download Files :
A_Tight_Situation_-_Xev_Bellringer.mp4