This clip offers a very romantic and intimate relationship between mother and son.
It all started out so innocently. I never knew this would become something more…something else. My stomach filled with butterflies every time I thought about him…my own son. He was always there for me, and he always made me feel so good. I didn't think society would ever understand, especially the boy's father. He could never know.
When my husband went to sleep, I'd often sneak into my son's room. It made me feel alive. I was in love with him. Yes, I was in love with my own son. I couldn't control my feelings anymore…I didn't want to. I gently shook him in his sleep, and his eyes opened, "No, no, no. Mom…Mom, we can't do this." Oh, I knew that's not how he really felt. I whispered, "Yes, we can. One more time," and kissed him on the lips. My heart felt like it was pounding out of my chest.
He pushed me off and my heart sank, "Dad's going to find out. We can't do this anymore." But I knew we could. We could make this work. I spun him around and pinned him against the wall, "We can…" I kissed him on the lips, and I felt him kiss me back. The boy loved me…I know he did. I softly kissed his neck, and then worked my way down, unbuttoning his shirt, and kissing his fit, young body.
I unfastened his pants and pulled out his hard cock. He wanted me just as much as I wanted him. "I've been thinking about this all day," I softly purred. I put his cock into my mouth, and just…let myself go. It was just me and him now.
"Okay, maybe just this one night…" he smiled. I fell in love with my son all over again.
Category: MOMMAS BOY
Related Categories: TABOO, MAKE LOVE NOT PORN – MLNP, MILF, BLOW JOBS, OLDER WOMAN / YOUNGER MAN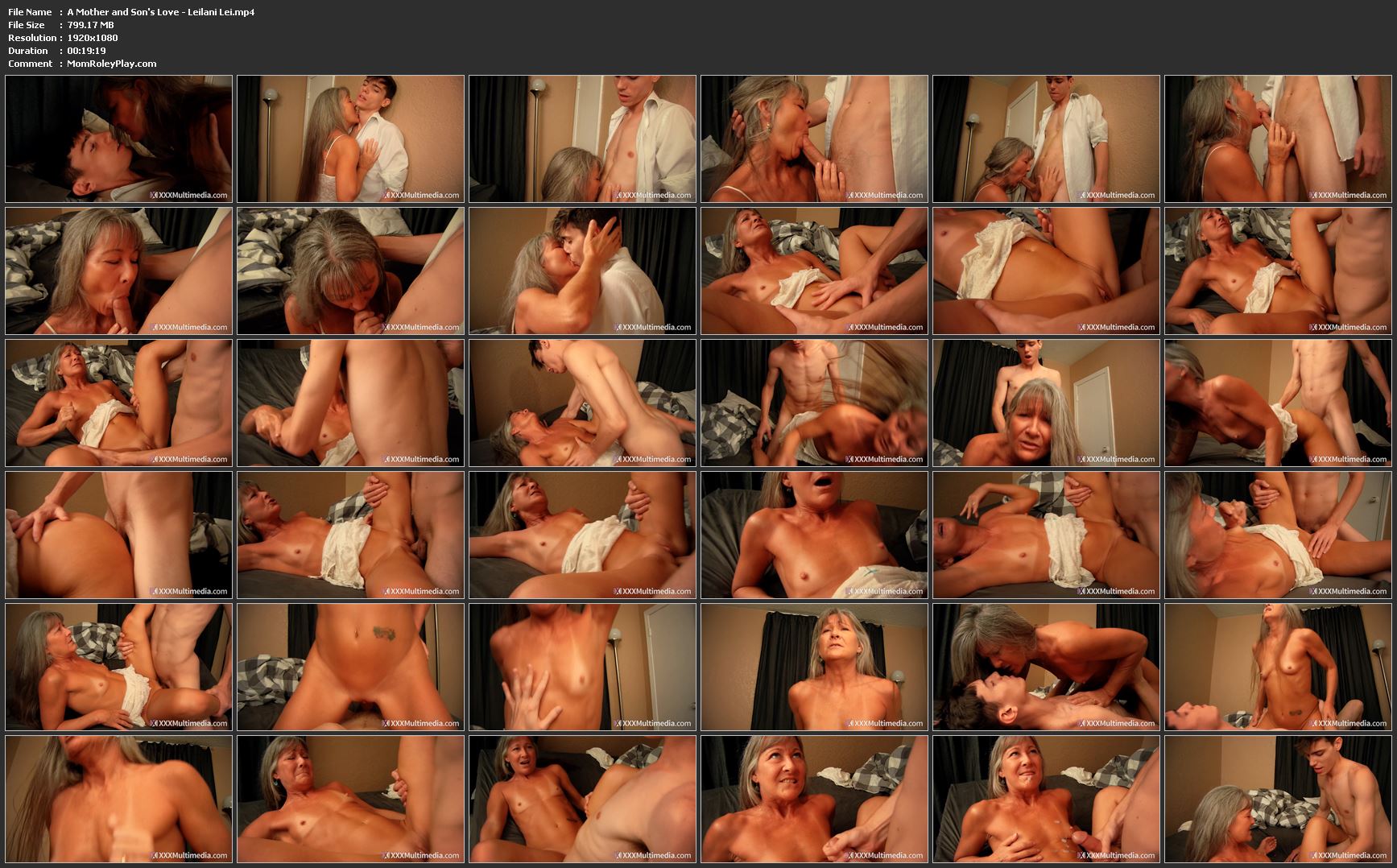 Download Files :
A_Mother_and_Son_s_Love_-_Leilani_Lei.mp4