You go to the kitchen for a bite to eat. And there's your Step Mommy looking jackable as ever! How does she even know how to look that sexy? Those red hot pumps, tanned toned mature legs! She figures you came into the kitchen to talk with her. As you clearly forgot about being hungry. Staring at her legs and pumps.
Mommy just finished running errands and looks like daddy's not home yet.
She's talking about having the ability to make you to "do things".
Do things? You're thinking, what's she talking about????
Those step mommy feet were getting so sweaty and had to come out.
"So get your little hand bandit action"
Strokey strokey!
"I'm going to make you say it. I'm going to make you say 'Oh mommy I wanna come for you'."
Oh yeah put it all over mommy's foot!
"Are you ready I'm going to count you down"
Step Mommy magic!
Category: FOOT FETISH
Related Categories: SOLES, WRINKLED SOLES, FEET JOI, MOMMAS BOY, MILF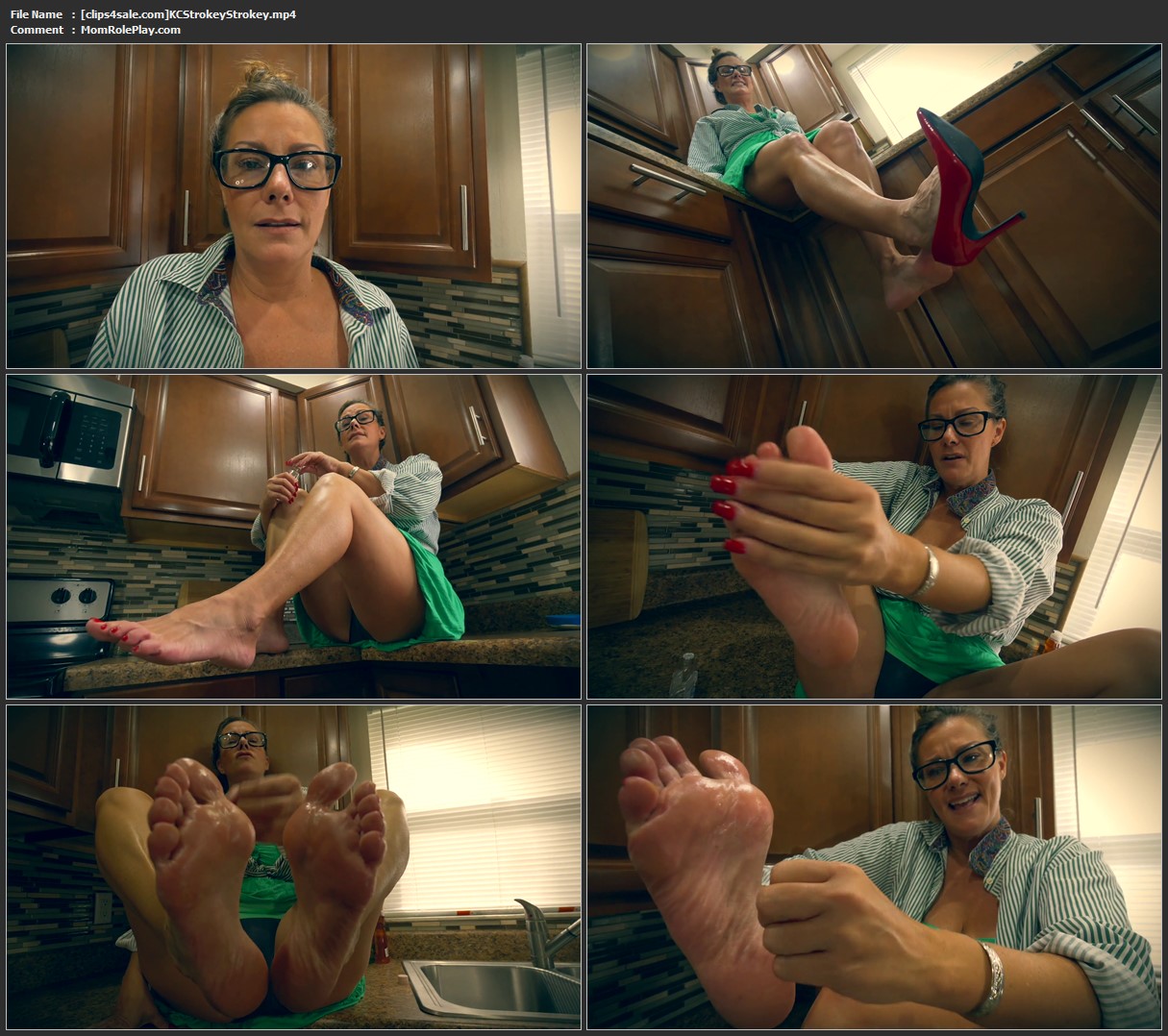 Download Files :
Perversion Productions – Step Mom Sole Strokey Strokey – Feat. Kristen Cameron.mp4