Your mom comes home after work one day and sits in front of you and your dad. She immediately starts unbuttoning her blouse, smirking. "So, I heard you two talking the other day…your dad was talking about what a whore I am. So, it's time you two start treating me like one!" You watch in disbelief as she takes her top off, getting on her knees to take you and your father into her mouth!
She deepthroats you both with ease, gagging and drooling and begging for your loads in her throat, which you give her happily, flooding her throat with your cum until it oozes out the sides of her mouth. She smiles, "that was quick…time for the next part! You're both going to use and abuse my pussy now…" you watch as she climbs onto your dad's still rigid dick, stroking you while she pumps his sperm into her pussy before guiding you into her well-fucked, cummed-in hole from behind, backing up on your member until you too fill her with your seed. Your own mother, oozing cum and still begging for more!
She gets back on her knees and sucks her pussy juice and the mix of you and your father's cum from your cock, cleaning you and coaxing another load into her mouth. Dad quickly takes your place, holding his cock deep down her throat for one last, huge cum shot, which she happily lets drip all over her tits and pussy! What a fucking whore, indeed!
Category: TABOO
Related Categories: DIRTY TALK, POV, REALITY PORN, ROLE PLAY, DEEP THROAT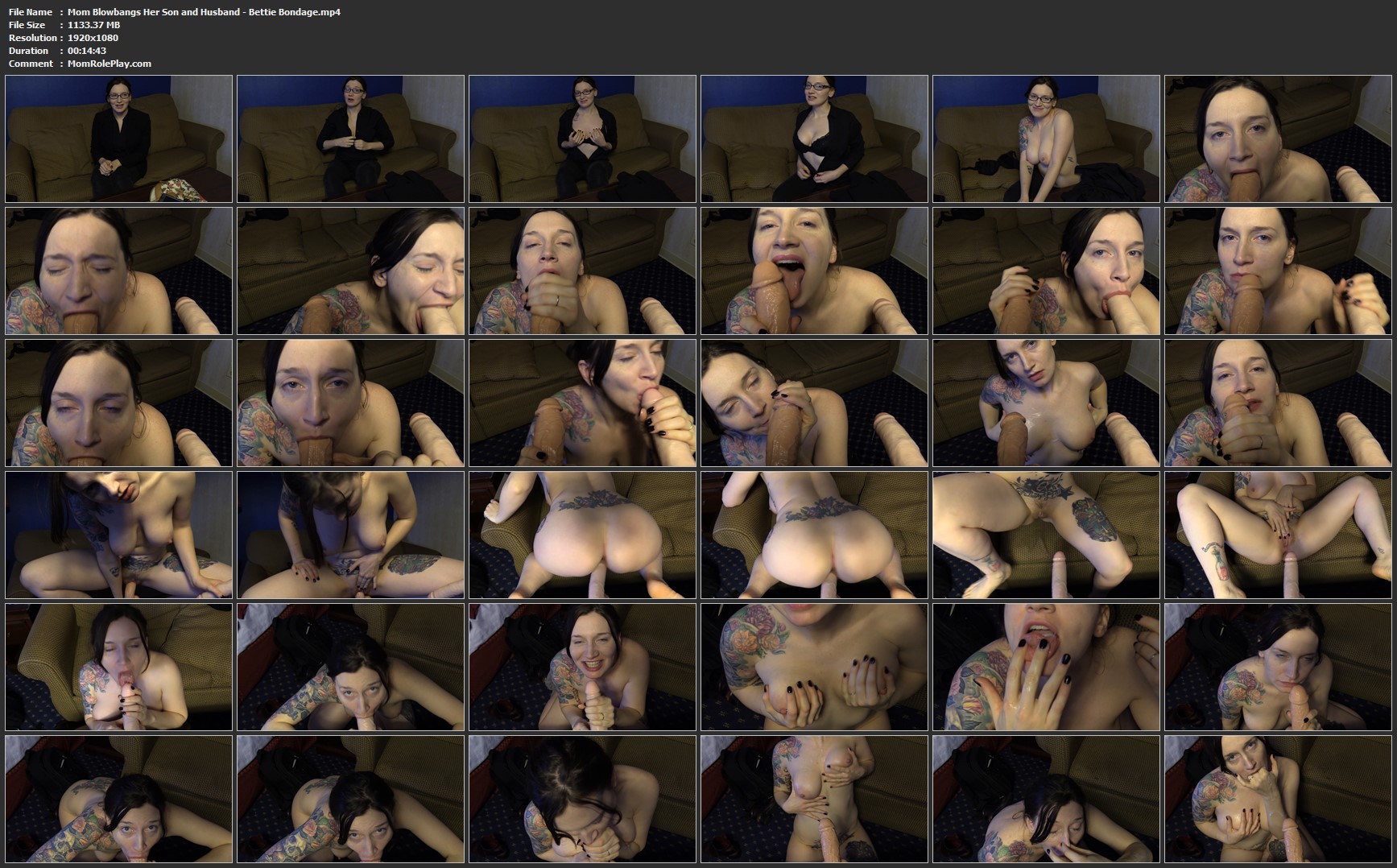 Download Files :
Mom_Blowbangs_Her_Son_and_Husband_-_Bettie_Bondage.mp4