This was a commissioned video. No specific names were used. For your own personalized fantasy please contact me for details.
Script —> Mommy notices son watching her around the house lately. And when he does, he always has a big hard-on in his pants. Mommy wants to help her boy but doesn't want to get pregnant so she offers up her sh1thole. It's a very pretty little hole. But doesn't mommy p000p from there? Isn't it dirty for him to put his cock in the hole mommy p000ps from? Mommy begins to tempt her boy. She shows off her tight little sh1thole as she teases him. Mommy says "I know you want to put it in my …come on, put that big boy cock in the hole I p000p from…fuck mommy's hungry p000p hole and blow your load in my bowels."
Son can't resist. His hard cock comes out. He starts to rub it all over mommy's tight little sh1thole. It makes mommy so horny. She begs her boy to stretch out the hole she p000ps from. Mommy's p000p-hole needs to be fucked. It's all clean and ready to be pounded. Mommy talks nastier. She wants her boy to fuck her pretty little $hitter. Son knows mommy p000ps from that hole but it makes him crazy just thinking about fucking it.
Category: MILF
Related Categories: TABOO, VIRTUAL SEX, ANAL, ASSHOLE FETISH, POV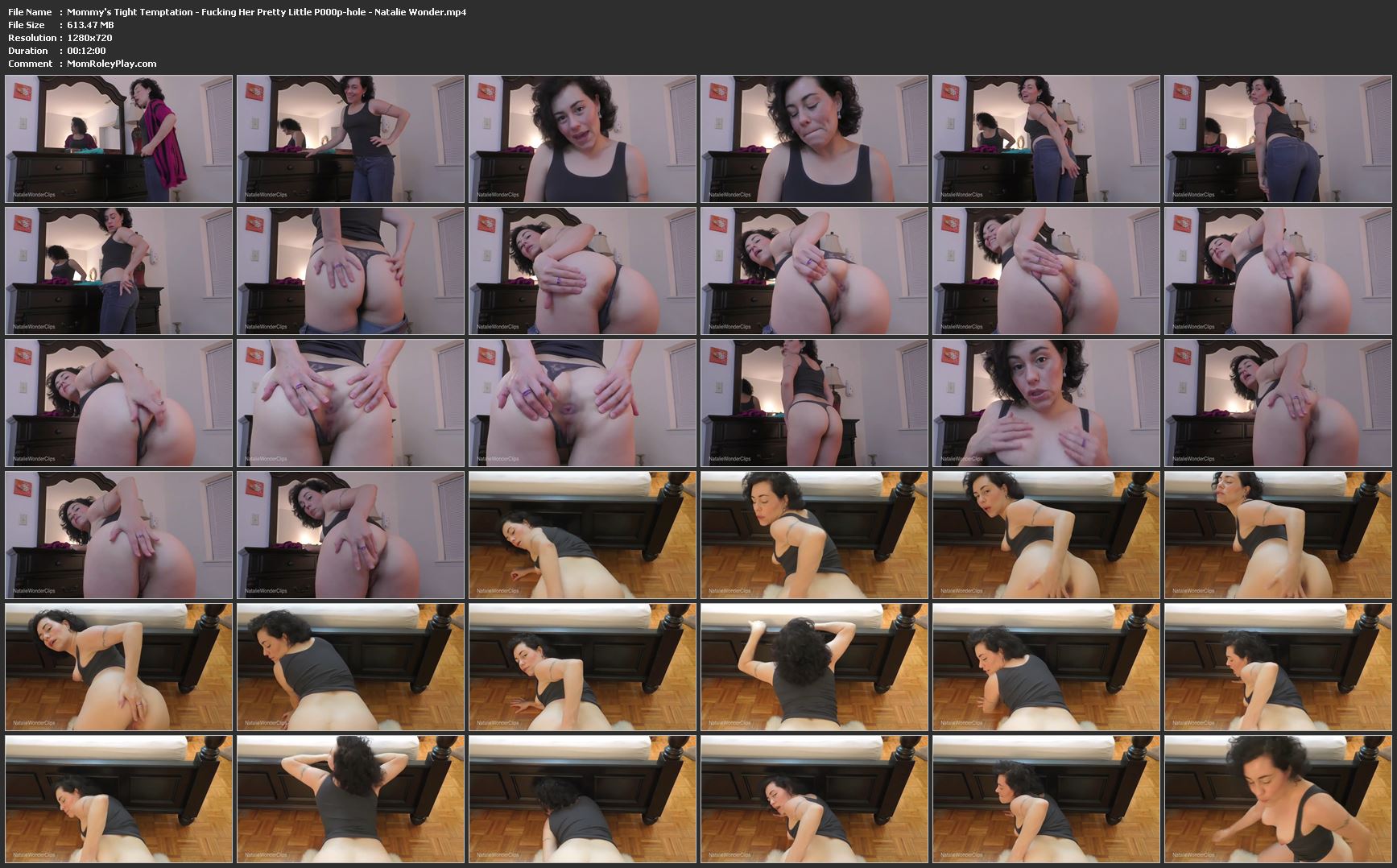 Download Files :
Mommy_s_Tight_Temptation_-_Fucking_Her_Pretty_Little_P000p-hole_-_Natalie_Wonder.mp4