I knew it would take something special to motivate my son to get better grades. Nothing really worked, not like this did. All I had to offer was… oh dear. I couldn't believe he would ever want this… want me… dressed in slutty red lingerie, for him. But what kind of mother would I be if I backed out now… I would have to let my son do anything he wanted to me. Just like I promised.
But I couldn't believe my eyes when he took the camera out. Was he really planning on recording me like this… us together doing unspeakable things? My son wanted to make his own mother into his personal porn star! I shouldn't have liked the idea but… I did. The moment he told me to sit down on the bed and show my body for the camera, I wanted him to see me. I wanted him to want me. I did everything my son wanted – my fingers obediently slid down to my pussy, under the panties… into my wet slit.
Did he really want me to cum for him… right here, right now? But the only way I could orgasm is if I looked at a cock while I touched myself… and, oh dear… before I knew it my son whipped it out! And it was SO HARD!! For… me. He thought his own mother was sexy. I was so flattered, so ready to give him anything he wanted… and his big cock was just waiting for me… for my lips. There would be no taking this back… once my son and I did this… once I lowered my warm mouth onto his cock… and made him cum.
TABOO, BLOW JOBS, LINGERIE, CUM SWALLOWERS, MASTURBATION, MILF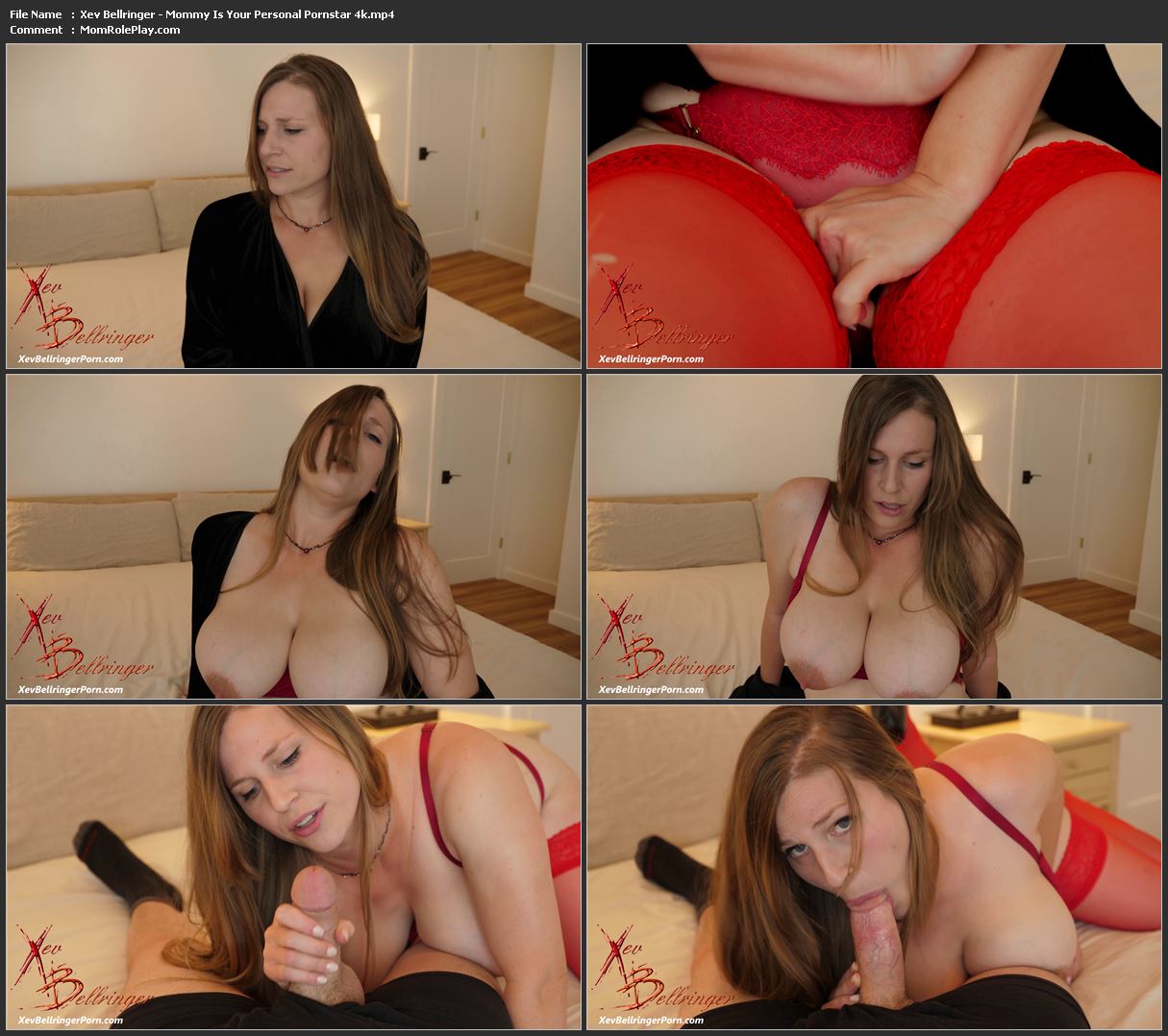 Download Files :
Xev Bellringer – Mommy Is Your Personal Pornstar 4k.mp4