Hi, son. Haha, it's so weird to call you son. I mean, we are about the same age. Nonetheless, since I am now married to your father I am technically your new mother and I want you to think of me as such and call me mother. Well, maybe not mother. Mother makes me sound too old. How about mom? Or mama? Oh! I know! How about you call me mommy?
Go ahead, try it. Call me mommy.
…you know, I shouldn't be saying this to you since you are now my new son, but hearing you call me mommy is really hot. It's very erotic. Especially coming from such a handsome man like yourself. You know, your father is the first older man I have ever been with. Normally I go for guys about my own age. Actually, you are much more my type than your father is. But somehow I ended up marrying him. I bet your stamina is way better than his, too. One time and he's done. It takes a lot more than that to satiate me.
Son? Is hearing your mommy talk about all this getting you hard? It is! I can see the outline of your hard cock against your pants. Take off your pants. Go on. I'm your new mommy after all, so you have to do what I say.
Now strip down even more. Good. What a good obedient son you are. Since you're now showing me so much of yourself, perhaps mommy should show you some more of herself?
Say it just like this "Mommy, please show me your tits."
Such a good son. Don't you just love seeing mommy's tits? Now, son, come here. Mommy wants to take care of you.
Your cock is so much bigger than your father's. It's absolutely amazing. Just seeing your hard dick turns me on. You want mommy's pretty red lips wrapped around it, don't you? Well, that's just what I'm going to do. I'm going to suck your hard cock. I'm going to get it nice and wet, while my pussy also gets wet from sucking you.
Then, I'm going to have you lay down on the couch, remember you must do what mommy tells you to do, and reward my good son with my warm, tight, wet pussy. I'm going to bounce up and down on your dick, my small, perky tits bouncing in your face, until I milk every single drop of cum out of your cock with my tight pussy.
TABOO, VIRTUAL SEX, POV, DIRTY TALK, DILDO SUCKING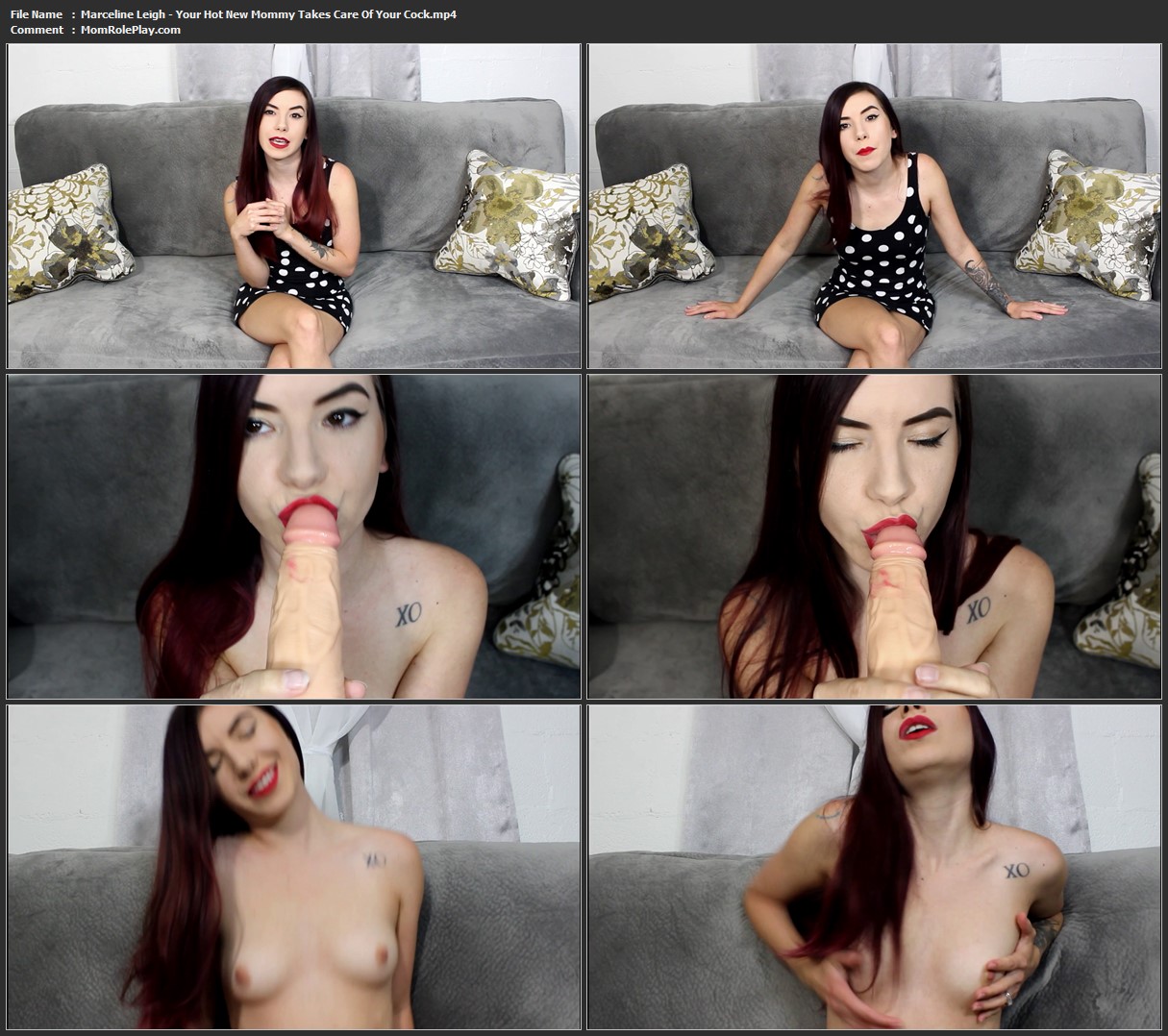 Download Files :
Marceline Leigh – Your Hot New Mommy Takes Care Of Your Cock.mp4