You're such a naughty boy! Always acting up in my class, showing no respect for your teacher…I'm at the end of my rope with you. This behavior is completely inappropriate for a boy of your age. You're acting just like a little baby.
You know what? Since you insist on acting like a baby, the only fitting punishment is to transform you into a real baby. Get ready: I'm about to turn back the clock. Feel your long, muscular limbs shrinking down and your masculine face turning round and cherubic. Just a little now, and shrinking even smaller yet.
There we go! Not a big, popular jock anymore, are you? Let's get a nice diaper on my little baby; you're going to be making that diaper all messy and wet in just a second. Babies can't go to the bathroom like big boys do. See? When I clap my hands, your bladder empties and your diaper fills with pee-pee. Another clap, and you go p00pie all over. Isn't it fun being a baby?
We're not finished quite yet. It's time for you to show all your friends at school what a baby you've become. Start crawling down the hallway in your dirty, stinky diaper. I wonder what your cheerleader girlfriend will think!
Category: AGE REGRESSION
Related Categories: DIAPER DISCIPLINE, SHRINKING FETISH, TEACHER FETISH, TOILET HUMILIATION, DIAPER FETISH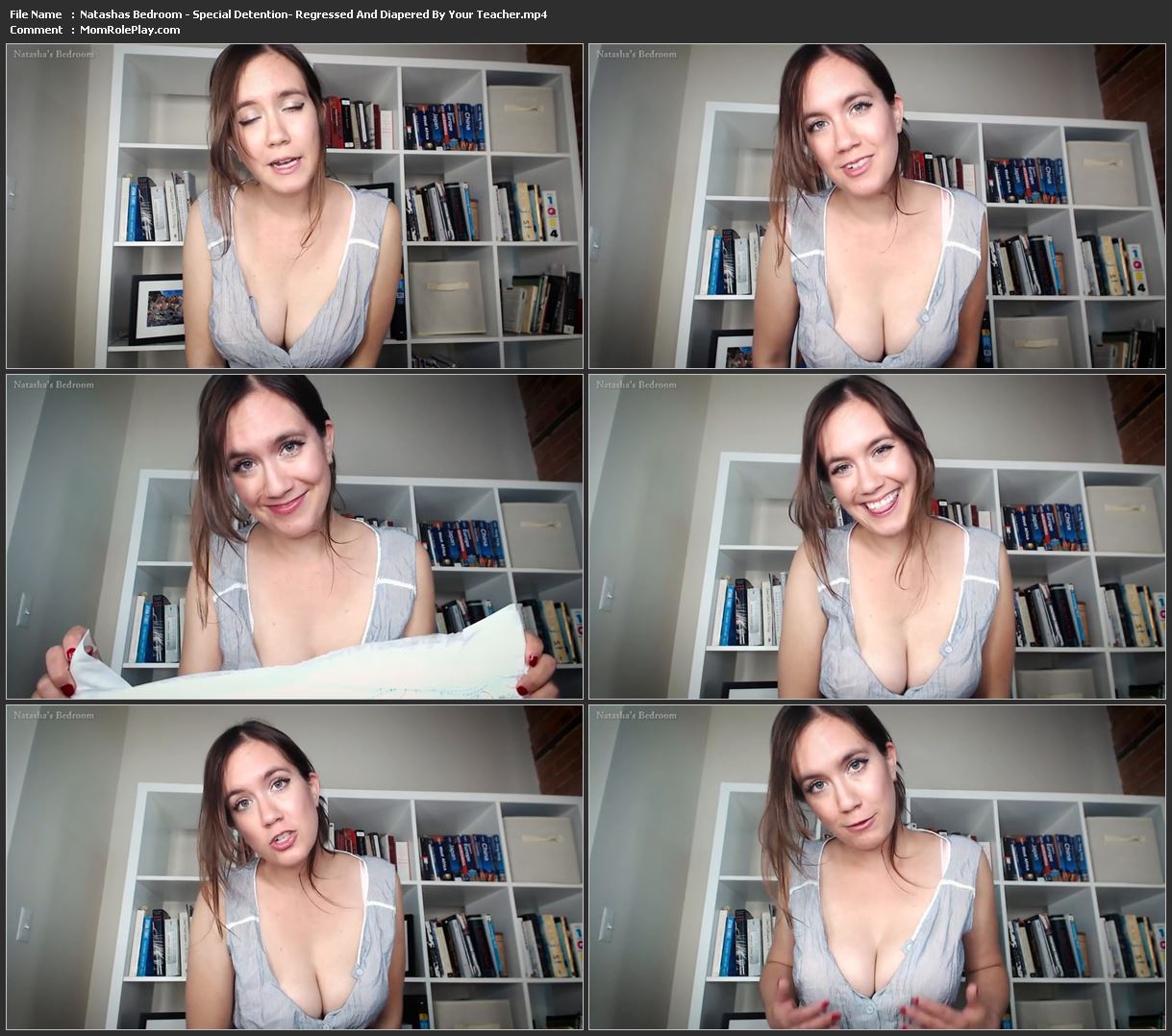 Download Files :
Natashas Bedroom – Special Detention- Regressed And Diapered By Your Teacher.mp4