You couldn't imagine what just happened to me today. I had the best day ever! I had finally for the first time in my life MY REVENGE!
So I really learn at home, to be very good at my piano lessons. But I hate my teacher so much…just hate him!!! And I'm playing and playing and he keeps punishing me. Every single time I do a little error…BOOM! Hit me on my hand…all over my fingers….this asshole has NO IDEA, how painful is that!
And in that moment, the hideous but brilliant idea pop up to my head!
I will make him feel how painful this lesson could be! Even more…he will be desperate and so glad I'm done with him!
The hardest ass spanking will just follow even harder ass smacking! I'll make his ass so red, he will not sit for at least 2 days! More he's screaming…harder spanks and smacks he'll get!!!
Oh yeees….that's the best revenge ever!!!
Category: SPANKING
Related Categories: ASS SMACKING, FEMDOM, TEACHER FETISH, SCHOOL UNIFORM, FEMALE SUPREMACY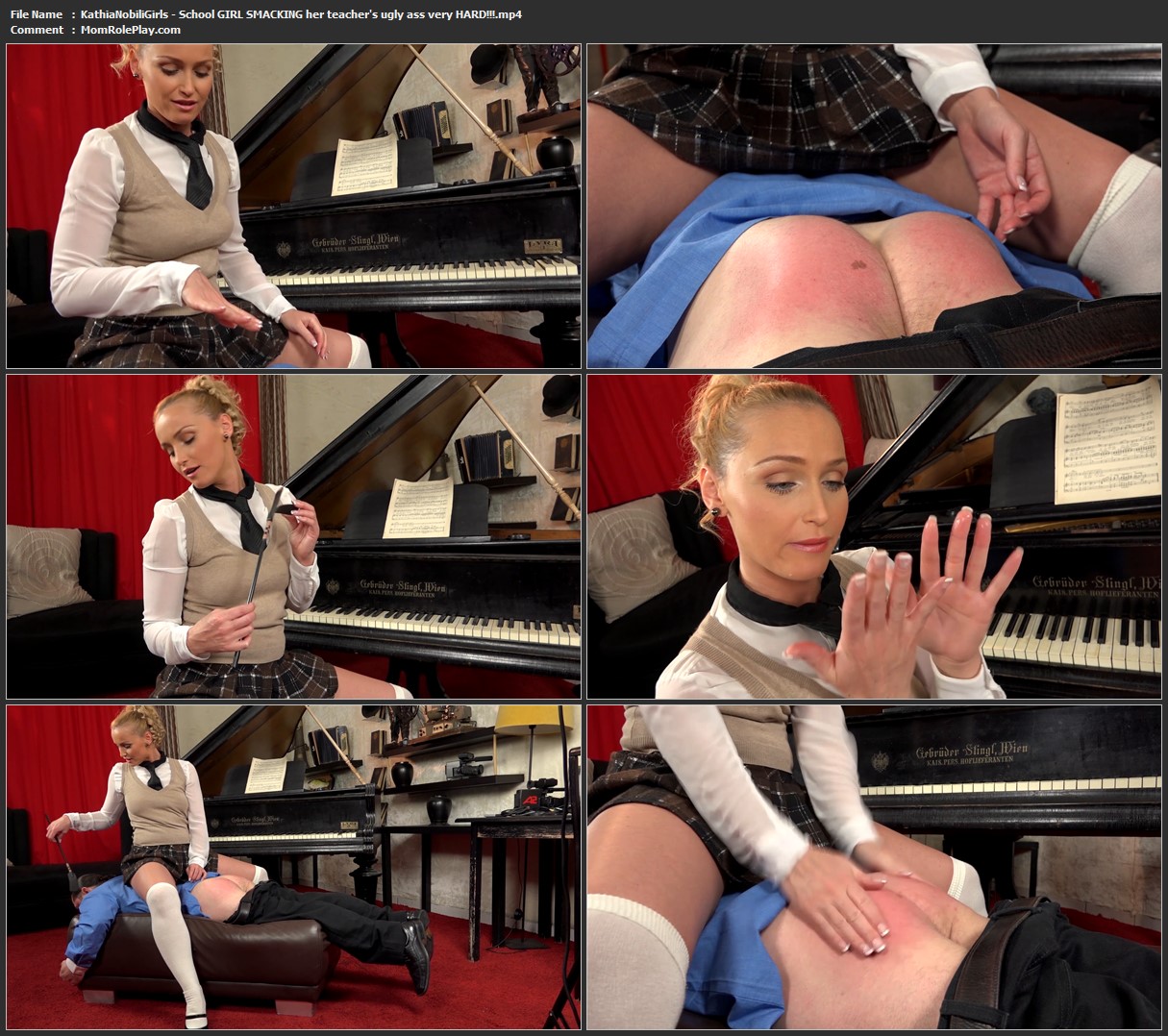 Download Files :
KathiaNobiliGirls – School GIRL SMACKING her teacher's ugly ass very HARD!!!.mp4