LEGENDARY JERKY GIRL JADEN RETURNS!!!!
SHE ADMINISTERS THE BEST COCK TEASING EVER FILMED!!!
DO NOT MISS THIS ONE BOYS!!!!
Legendary Jerky Girl, Jaden returns, as Miss Thorn…..a strict, no nonsense English Teacher. One of Her students pulled the fire alarm….so Miss Thorn keeps him after class. This boy has been in trouble with Her before…and he begs Her to spank him….or expel him….anything, he says….but the Cock Teasing!!! Miss Thorn is gonna get him where it hurts tho…and She ties his hands…and tells him he is about to suffer brutal Cock Teasing. Miss Thorn is particularly cruel, because he is a repeat offender. Time and time again….She skillfully brings him right to the brink of ejaculation….only to stop….and laugh at his helplessly twitching boner!! He is almost in tears as She does it for the third time! Miss Thorn even lifts up Her sweater to tease him with Her big, beautiful tits…..making him suffer even more. Eventually, Miss Thorn makes him cum all over his school uniform….and then tells him "I'm going to leave you tied up here….covered in your own cum…and I'm going to call your Mother to come and pick you up". Welcome back Jaden!!!
Category: ASIAN GODDESS
Related Categories: HANDJOBS, MILF, ASIAN, BIG LOADS, COCK TEASE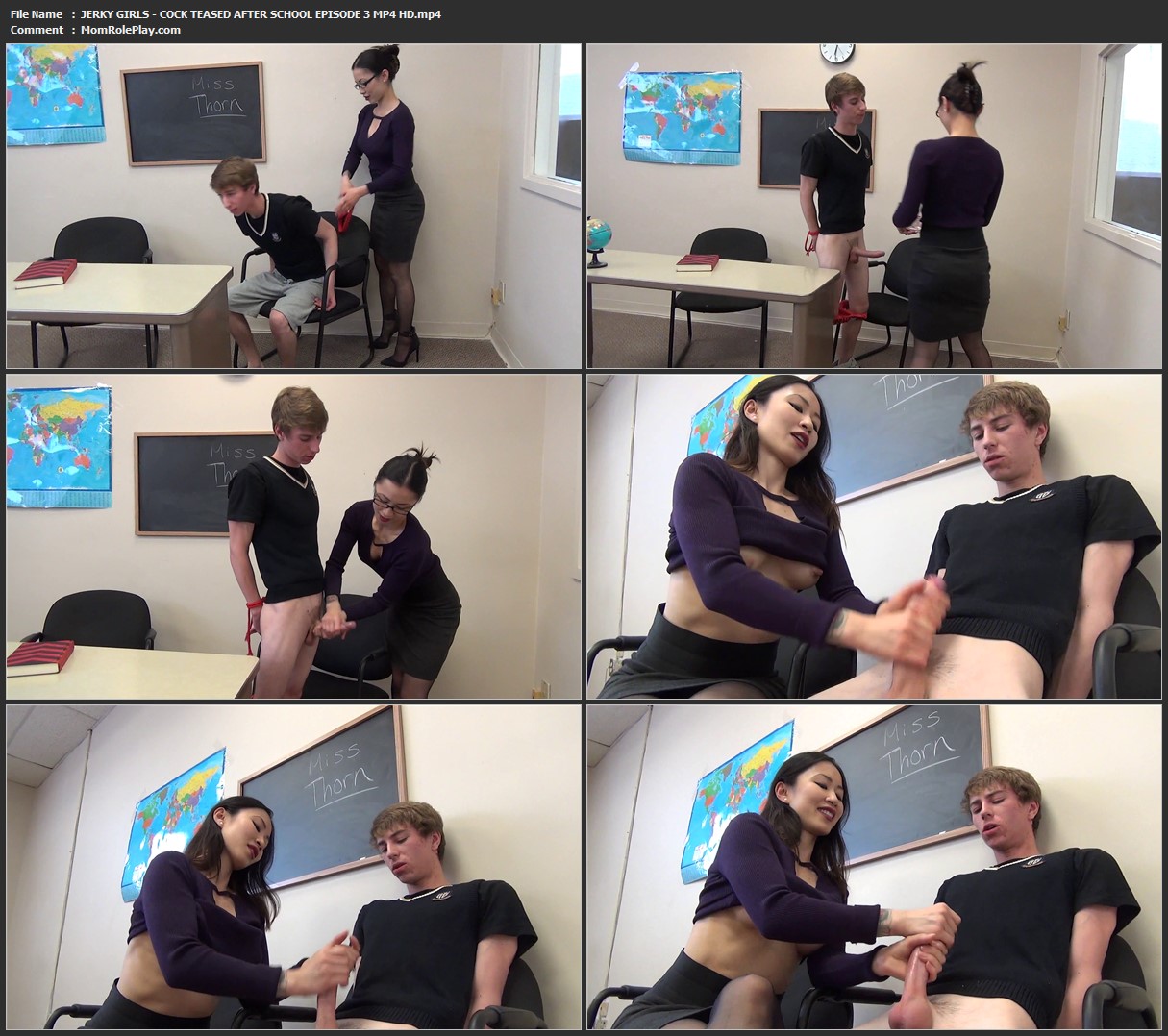 Download Files :
JERKY GIRLS – COCK TEASED AFTER SCHOOL EPISODE 3 MP4 HD.mp4