"Oh god, what a long day," Mom said, her body falling onto the comfy bed. As she relaxed, her eyes shifted around the room, and she noticed a red light blinking in the corner. "What was that?" she asked herself, then pretended not to see the camera. "I thought I saw something, but I didn't. I must be seeing things."
She realized that her son had hidden his new camera, the one she bought him for his birthday, in her bedroom. "I wonder what my son's up to…" she went on to say. "I wonder what he's been doing with that camera I got him."
She talked out loud to herself, rambling on about what she could do now that was alone. "I would be absolutely mortified if he [my son] ever saw me do anything that I do here in my bedroom by myself," she said. "He'll be out for hours, I bet. I could just relax and enjoy my body. I would just be absolutely mortified if he saw this…or even heard it."
Her hands ran up and down her body and her fingers slid through her beautiful, blonde hair. "What should I do to enjoy myself?" she asked herself. "I need to unwind. I should just take off my shirt…"
She'd continue to strip down and tease her son with her flawless, mature body. If he wanted to see something that he wasn't supposed to see, she'd give him a show that he'd never forget. A video so sensual and sexy that he would be fantasizing about his mom forever….
TABOO, OLDER WOMAN / YOUNGER MAN, MOMMAS BOY, MILF, VOYEUR CAMS, HIDDEN CAMERA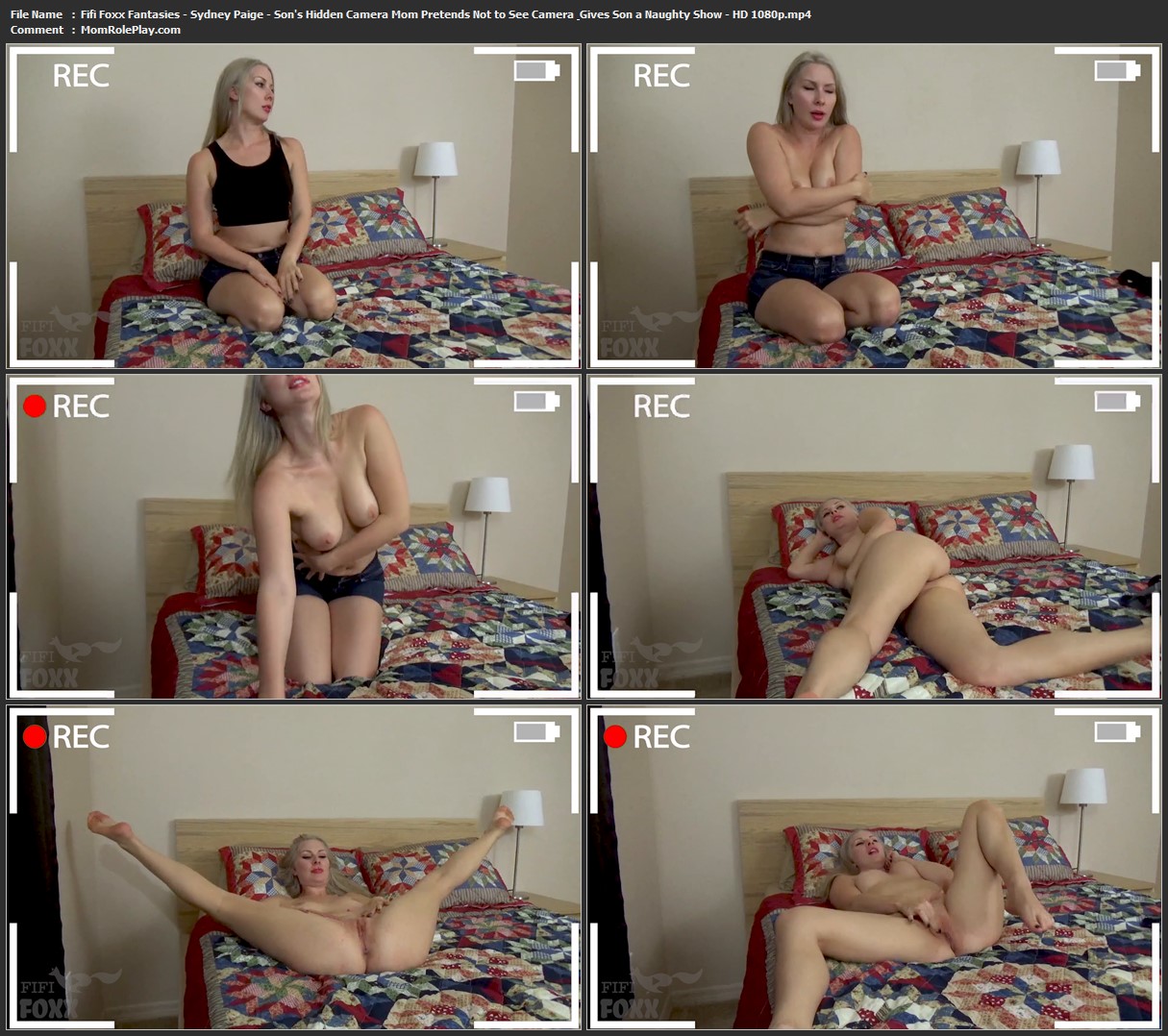 Download Files :
Fifi Foxx Fantasies – Sydney Paige – Son's Hidden Camera Mom Pretends Not to See Camera & Gives Son a Naughty Show – HD 1080p.mp4