Your wife just gave birth. It's been tough since then, as you knew it would be, so you're happy to accept the help when your mother offers to come and stay for a few weeks. She's never been a huge fan of your wife, but you figure it's worth it to her, to see your son and spend some time with your family. When she arrives, your wife is at her parents house so you sit and chat with your mom for a bit. She seems a little distracted, like she has something to say…
and then she says it. She misses what you guys used to do. You never thought you'd talk about it, never thought you'd be open about what it was that you and your mother did, every day for years when you were living there. She's teasing you, you can tell, and you've been months without getting laid so it's working! She says she misses the way you used to please her, the way you knew exactly what to do to make her cum. Of course, you think, because she taught you exactly what to do. Every day, your mother would instruct you on how to make her cum. She taught you how to eat pussy and ass, how to fuck her to make her cum. You were her sexual slave, in a way. And now, she comes to your house, telling you she misses it. She can't be serious? She wants you to cheat on your wife, to lick her pussy, to let her grind her wet cunt into your face until she cums all over your tongue, just like the old days…of course, you follow her to the bedroom so fast you're out of breath.
She has you get on your knees and do it just like she taught you: licking, sucking, worshiping her pussy. She smothers you with her pussy and ass, cumming three times before she tells you that you've earned your reward. The thing you always loved: fucking your mother's pussy, bareback, from behind. Cumming inside her. You take your spot behind her as she implores you to do it, just like you used to, to fuck her until she cums, until you fill her with your seed!
TABOO, POV, VIRTUAL SEX, FEMDOM, PUSSY EATING, PUSSY WORSHIP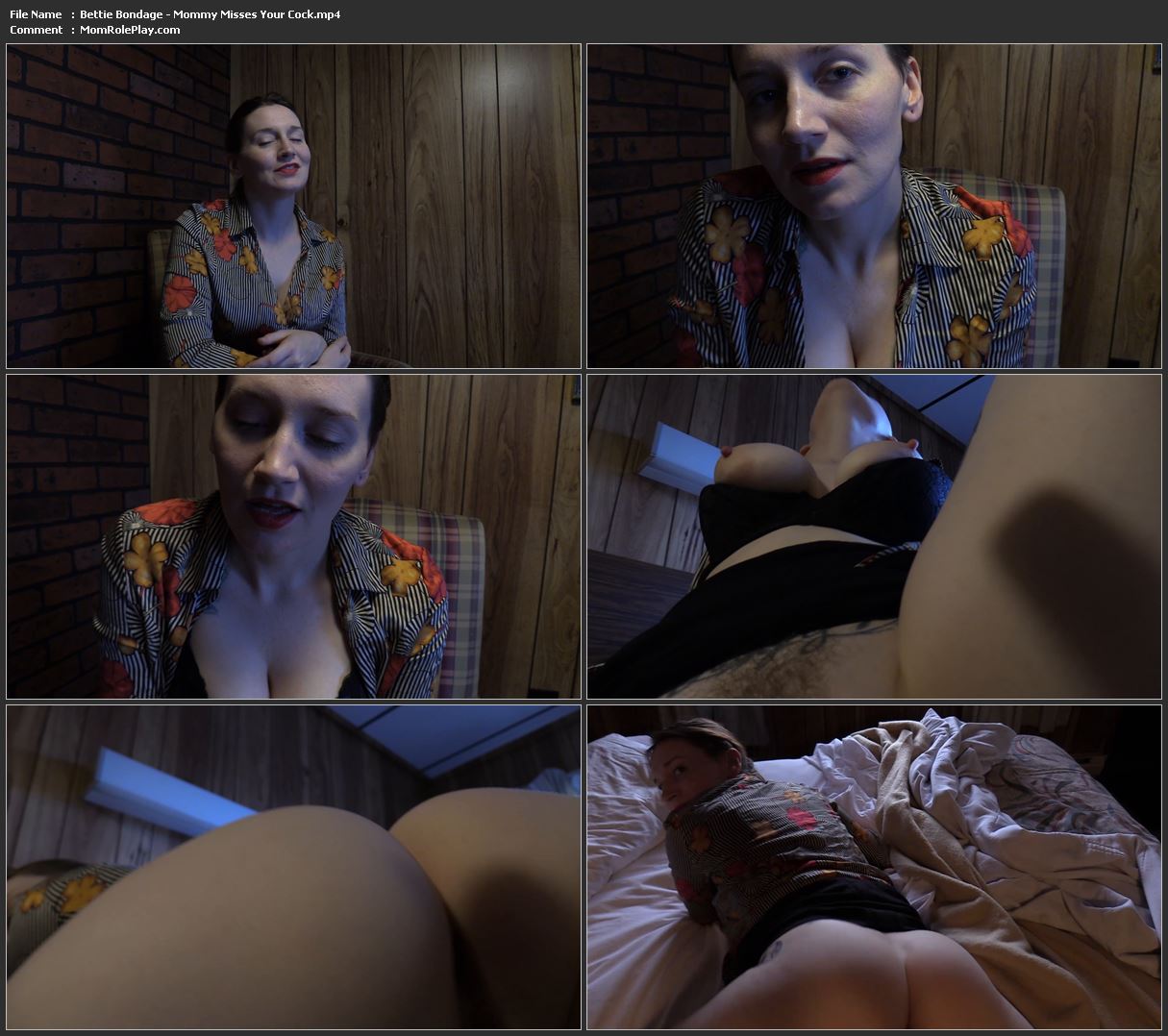 Download Files :
Bettie Bondage – Mommy Misses Your Cock.mp4