Your Aunt Bettie has always been your favorite. She's the cool aunt. Single, fun, always got you awesome presents for your birthday, took you to cool places…but its been a while since you saw her. Until she called a week or so ago and asked if you might be able to come stay with her while on Christmas vacation. Your mother was hesitant at first – they aren't super close – but eventually she agreed and you were off on the bus to her place.
While you were relaxing in the guest bedroom, unpacking, your aunt came in with some towels. She asks to sit down, inching close to you on the bed. She looks…good. Really good. You can't help noticing how low-cut her shirt is. You try to shake these ideas from your mind but you just can't. And besides…if you didn't know better, you'd think she was flirting. Talking about how handsome you've gotten, how you remind her of your dad…and then she says something interesting. Something about your dad…about how she dated him? No, your mother has never told you this story! Turns out, Aunt Bettie was with your dad first. Like, really with him. Woah, yeah, your parents never told you this! But it makes sense as to why your mom and her sister weren't ever that close.
Your aunt gets a little closer. Ok, you're definitely not imagining things. And even if you are, the effect that she's having on your cock is very, very real!…and she noticed. The growing tent. She reaches out, that little smirk, that dirty little smile, growing wider. Well, this is one way for her to get even with your mom!
TABOO, POV, VIRTUAL SEX, POV SEX, ROLE PLAY, OLDER WOMAN / YOUNGER MAN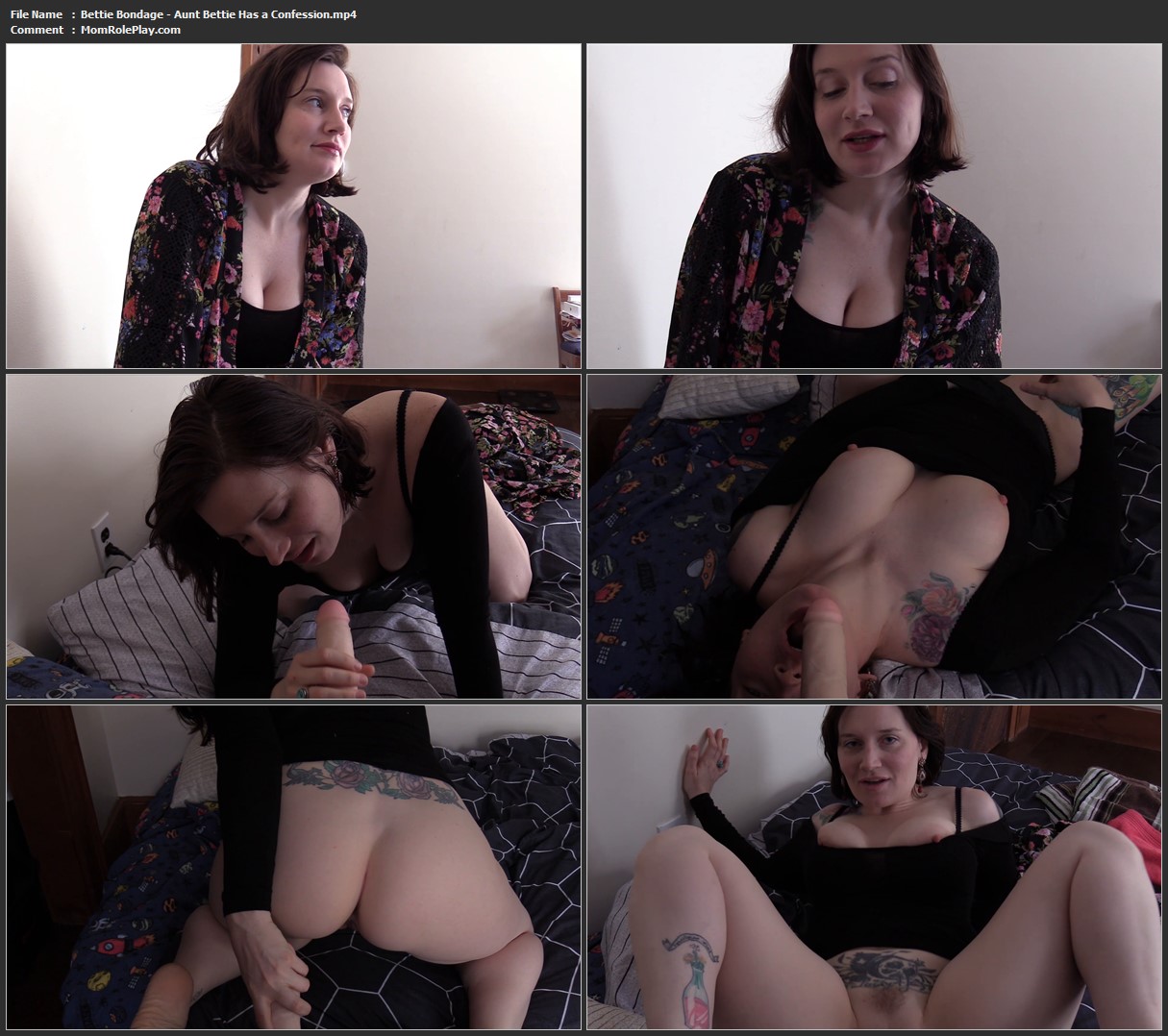 Download Files :
Bettie Bondage – Aunt Bettie Has a Confession.mp4