You and your mother are on a mini road trip to visit colleges and decide to stop for the night at this little motel with a pool. Your mother is excited and decides to go for a swim before it gets dark. When she comes back, her hair wet, a towel wrapped around herself, you realize how long it's been since you jerked it. So when she slips into the bathroom to get changed and take a shower, you decide to have a little peek. You watch your mother take off her little red bikini, stepping out of it and assessing her form in the mirror while you watch through the cracked door. If she didn't want you seeing, she could have shut it all the way, right?
Only when she turns to towel-dry her hair does she see you standing on the other side of the door, gawking at her curvy form. She quickly grabs her towel but it's too late. You've seen it all and you are rock hard. There's no turning back now! As she tells you it's not appropriate to be staring at her, you take your rigid dick out of your pants and start to stroke. You feel so powerful, your mother standing there, grasping at modesty as you brazenly pump your hand up and down your shaft. She tells you to stop but really, what is she going to do about it? Besides, her eyes keep darting down to your crotch. She likes the attention…
She likes it so much that it doesn't take too long before she pulls her towel down to give you a good look at her tits. "Fine," she huffs, pretending to be irritated, "if it'll make things go faster!" and you moan while looking at your mother's heavy tits and hard nipples. The attention is going to her head, you can tell. Moments later, she is giggling. Then, she's agreeing to "hand stuff," telling you to get on the bed. She lays down, one leg over your thighs and starts to stroke you. You could cum the instant you feel her tight grip and skilled strokes but you're going to milk this for all its worth – no pun intended. After a few minutes of the best handjob of your life, you suggest she use her mouth. To speed things up, of course. At first she says no but it's a show, just like every other object she's had this evening. She smiles as she moves down towards your cock with her mouth, taking you into her mouth. But that's not the end for you. You won't stop until you feel her pussy gliding down around your member! And the way your mother's hand is snaking between her thighs, the way she's finger-fucking herself into a frenzy with your cock in her mouth? Well, you know she'll be up for it. It's no surprise when she climbs on top, riding you cowgirl but insisting that you pull out before you cum. Yeah, right. You unload a thick, pent-up load of semen deep inside your mother! She is shocked but moans about how warm and good it feels, explaining that she's ovulating as you thrust upwards, making sure every last drop goes to good use!
Category: TABOO
Related Categories: IMPREGNATION FANTASY, MILF, VIRTUAL SEX, POV, REALITY PORN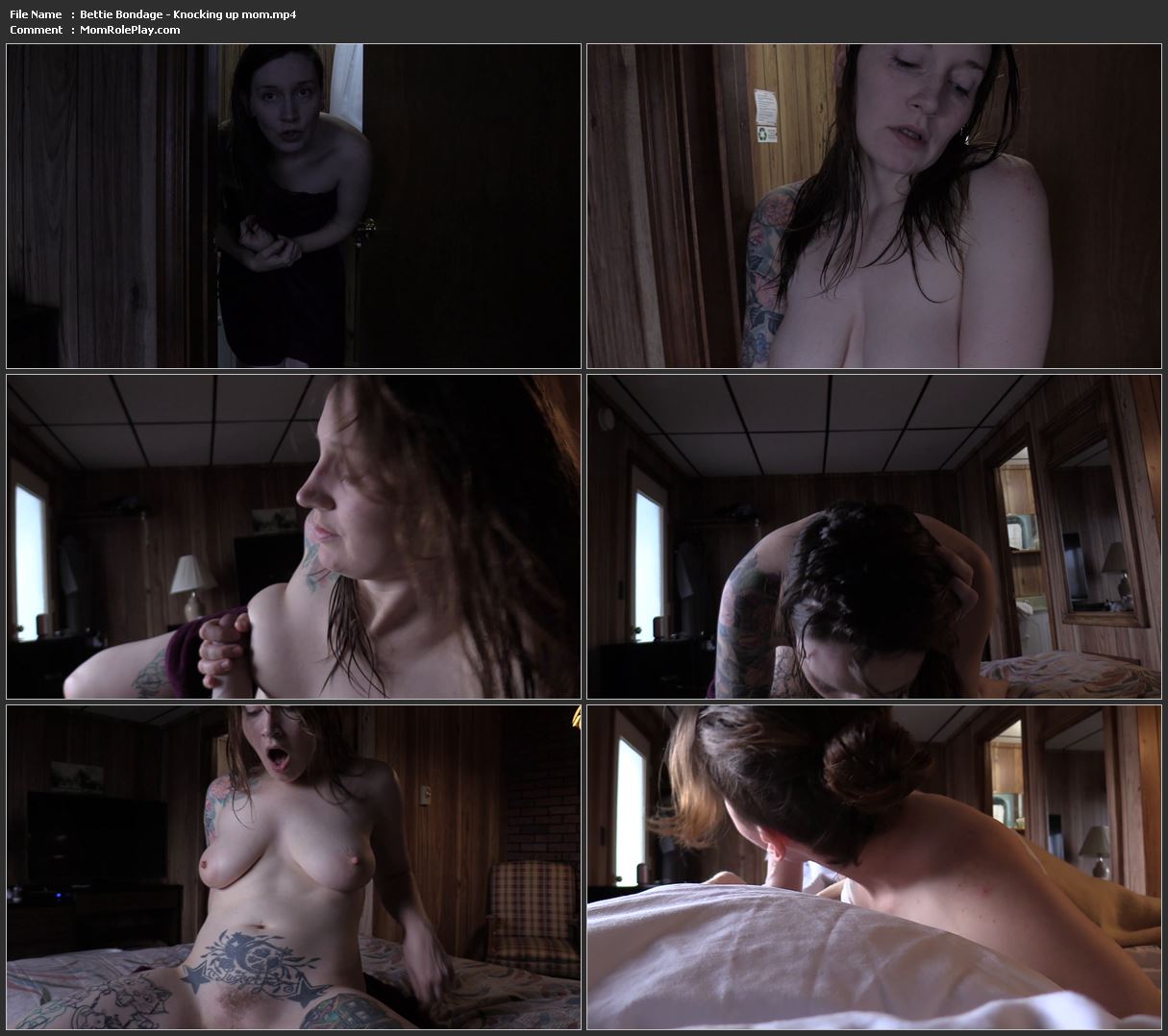 Download Files :
Bettie Bondage – Knocking up mom.mp4