Your wife has always been a bit of a wallflower…except when she Parties. And she knows it, purposefully abstaining unless you're around to temper her wildness. But tonight, you just weren't feeling like a party, and she's promised her friend, so off she went – without you. You trust her, of course, not to get too wild…
…but when she creeps in to the bedroom late, trying not to wake you, her breath heavy with something, you can tell there's something…something wrong. It doesn't take long for her to confess. She's always been so honest….but what' she saying…what? She's telling you she…my god. Your wife, letting some total stranger fuck her…and cum inside her?!? It's so dirty. So slutty. So…hot.
You could try to pretend it doesn't turn you on but the effect is visible. She didn't use a condom and you have the overwhelming urge to feel her cum filled hole. So you tell her as much, reaching out to feel her recently fucked pussy, dripping wet as much with her own juice as it is with cum. She's reluctant, remorseful, but once you tell her you need to hear it all, pulling out your cock to stroke, she abides, laying back, playing with herself, pulling you towards her and begging for more cock, more cum!
CHEATING, HOT WIVES, CONFESSIONS, POV, REALITY PORN, VIRTUAL SEX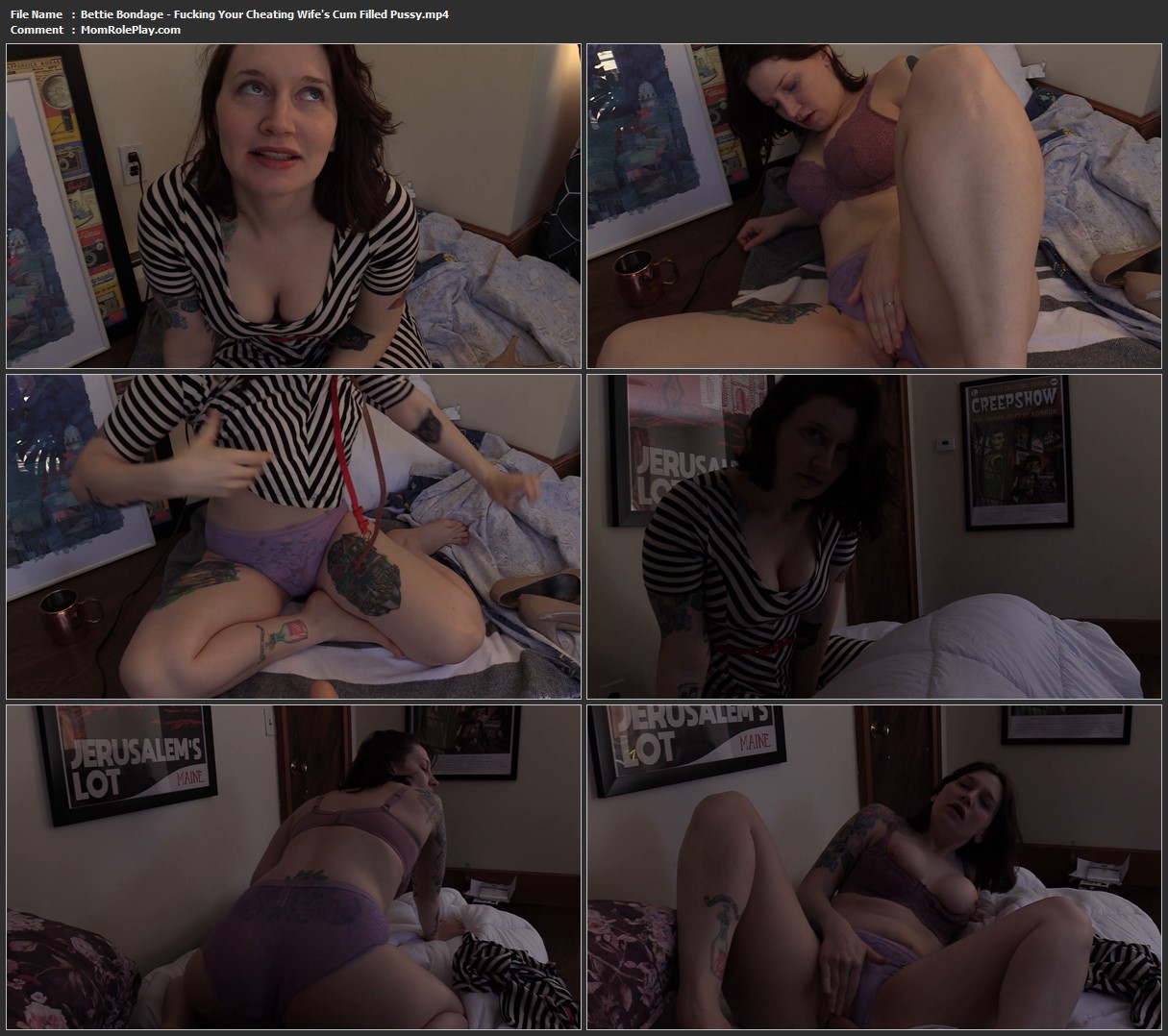 Download Files :
Bettie Bondage – Fucking Your Cheating Wife's Cum Filled Pussy.mp4