You knew your mother had a wild side, but you didn't expect it to be THIS wild. And what stung even more was that all your buddies found it first, then sent you the pic they'd printed out an jerked off onto. Jerks.
But after the initial shock, you found yourself insanely turned on. Your mom wasn't just a porn star, she'd been a taboo POV porn star! Your current favorite jerk material, and here was your mom, dishing it out, dirty talking hotter than anything you'd ever heard. You didn't know what to do–well, besides jerking off over and over to her.
Eventually, you realized what had to be done: you had to confront her. You had to tell her you knew, and that you knew about the AMA she did, when she admitted that if her future son had a massive cock, she wouldn't be able to help herself. Well, you just so happen to highly resemble her largest, most favored toy. And you're going to see just how truthful her AMA was. You're going to whip your cock out, after telling her you know everything, and…well, you'll see what she does. You don't think it'll take long, honestly, she looks like such a genuine slut on the screen.
She may pretend she doesn't want it at first. She may claim there's no chance she'll suck and fuck you. But god, you've got to try. A slut like that for a mother? You'd be a fool not to.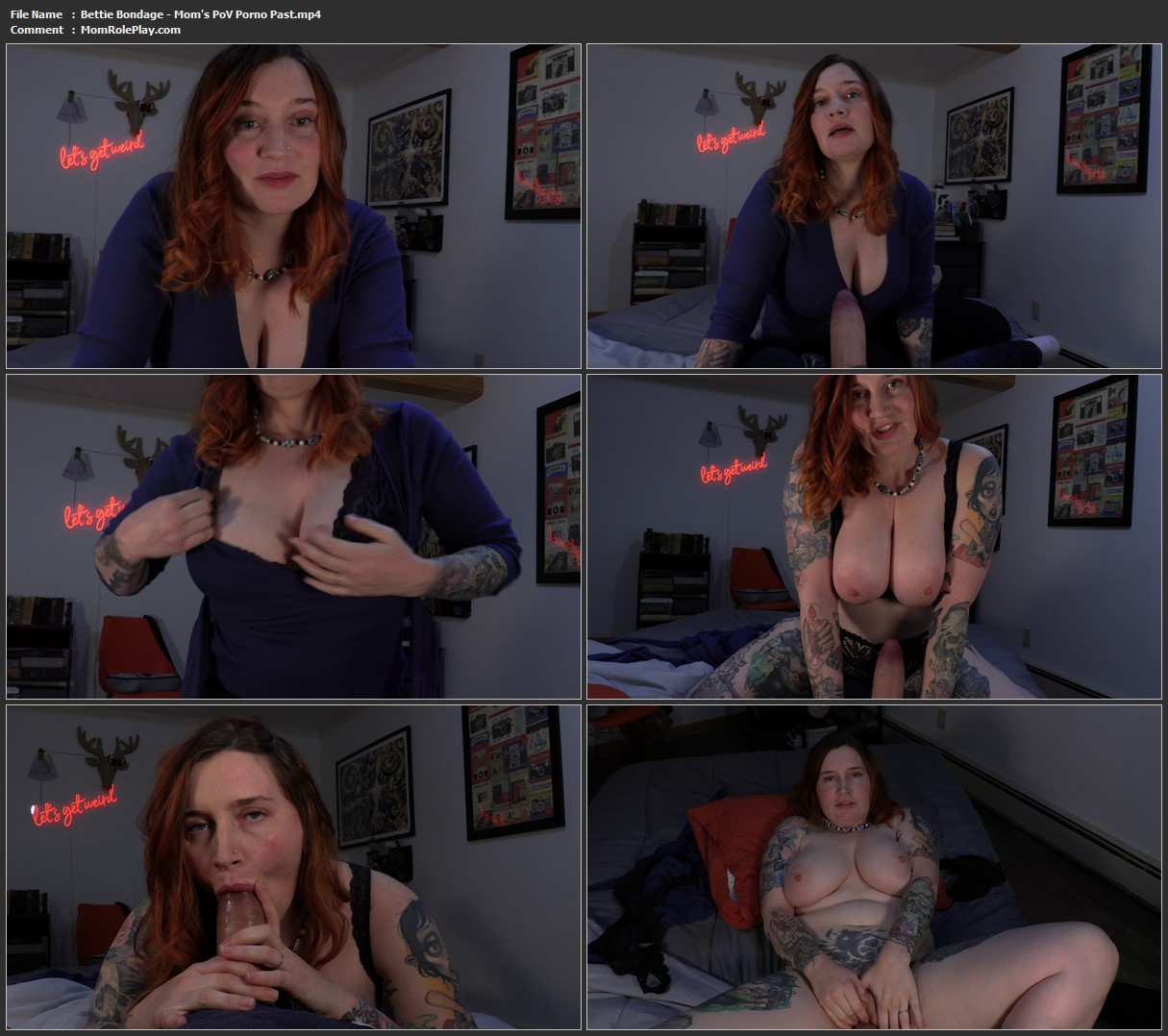 Download Files :
Bettie_Bondage_-_Mom_s_PoV_Porno_Past.mp4 – 2.94 GB