Your mom stumbles into your room late one night. Obviously she's been out with the girls, slurring her words and waking you up to tell you she's going to use your bathroom. You're immediately awake, watching your mother wiggle against you on your bed, dressed in a low cut top and tight, tight jeans. Her thong underwear peek out the top of her jeans and when she gets up to use your bathroom, you quietly follow her, watching through the crack in the door as she strips down and pees. You love catching your mother like this! She yells out to you, thinking your back in the bedroom, about her wild night. You've never seen her like this!
You rush back to bed when she finishes, and just as you settle in she crawls onto your bed again. She tells you she has a secret: when she was out with the girls tonight, she met up with your best friend, and they had a couple drinks, too. Not just that, but they got a little flirty. Well, very flirty. Your mother confesses to letting him fuck her in the car outside the bar! You can't believe what she's saying, or the response your cock is giving. You're rock hard. She tells you it didn't mean anything and that it has to stay a secret. As she gets up to leave, you call her back. You ask if she loves you, cares about you, as much as she does about your friend. She looks a little puzzled but so concerned that she's upset you. You can tell you've got her just where you want. You tell her you need proof. She needs to make it up to you…by giving you just what she gave your best friend! She's so sloppy and slutty from her night that she agrees, rubbing up against your erection and teasing you with her gorgeous bare breasts as she pulls out your cock and sucks you without any urging!
She climbs on top of you in bed, whispering that you have to be quiet or you'll wake dad, as she rides and cums on your cock. You concentrate on not cumming as you watch your mother cum over and over, calling herself a slut and begging for your cock deep inside her. She wants your cum in her pussy, she tells you. She grinds onto your cock as you fill her with your cum.
Category: TABOO
Related Categories: CONFESSIONS, MILF, POV, VIRTUAL SEX, DIRTY TALK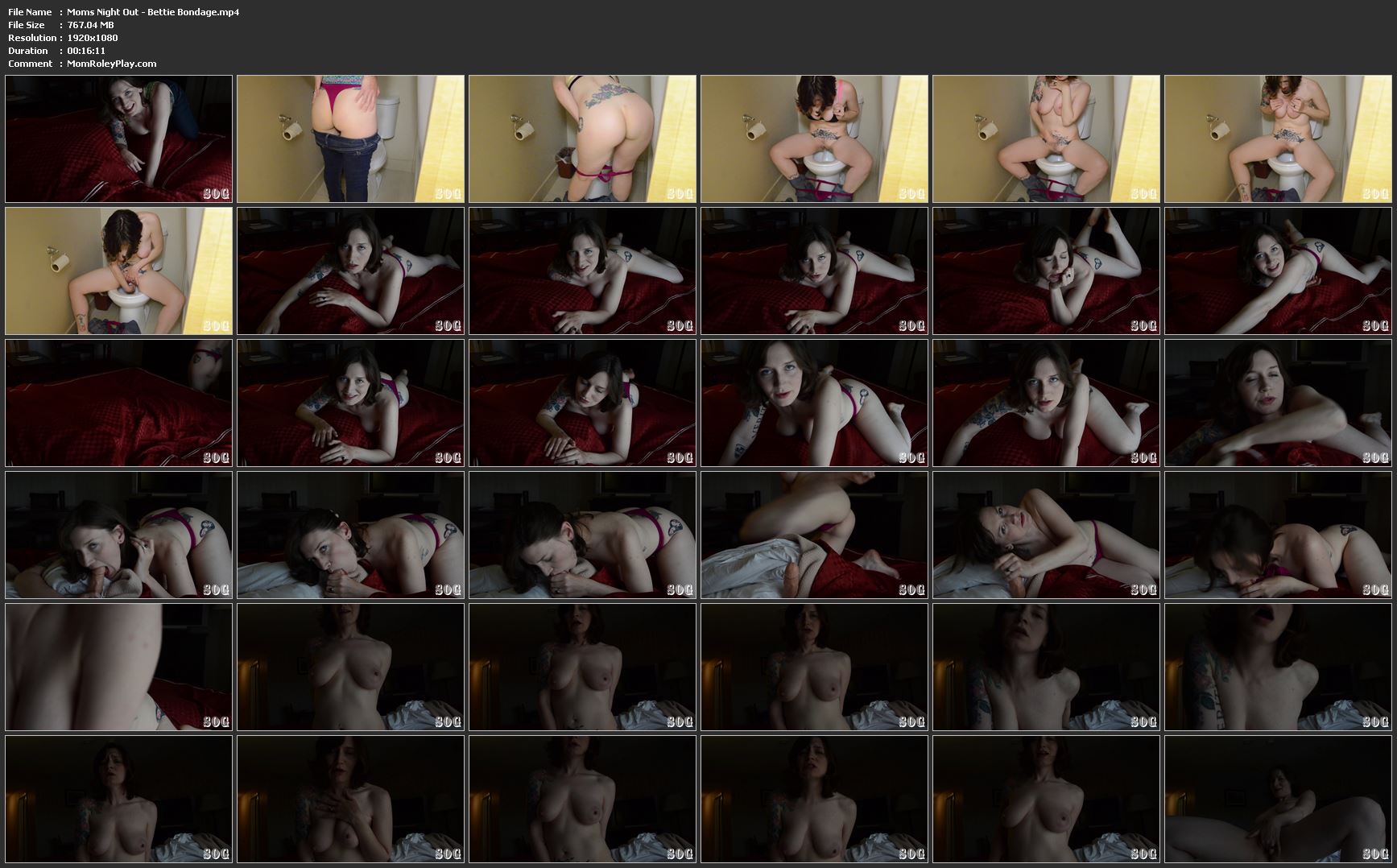 Download Files :
Moms_Night_Out_-_Bettie_Bondage.mp4