"I had another one of my dreams again…I was sucking my son's cock…I don't know if I'm imagining it or not but…things feel flirty between us…my god, am I really going to do this?"
…your mother has been acting so strange lately. Not that you mind, but she's been really affectionate. Almost like she's flirting with you! But that can't be…can it? You're glad to think so, you've always been so attracted to her, despite the obvious taboo nature of it all. Sometimes you think that even makes it hotter! The forbidden aspect kind of turns you on. Lately it's been almost unbearable…and now she's talking about how much she wants to be alone with you, when everyone else is out of the house. This has to be flirting, right??
The next morning, you see her getting ready in the bathroom. She's got a push-up bra and a robe on and she's talking to herself. Like a peptalk…about…you! She's admitting to, right there. You listen as she talks about wanting her son's cock. What?!?! You can't believe it. Maybe this will really happen! Maybe you'll finally get to fuck your mother…
After brunch, she tells you she's going to get dressed and you take that as a cue, following shortly after and finding her sprawled across the bed. She undoes her robe and admits everything – her dirty dreams about you, how she loves knowing you think about her, the way she's always been turned on when you peek at her in the bathroom…it's all finally happening. You watch as your mother's hand trails down to her wet pussy, as she confesses and plays with herself, imploring you to do the same, asking you to lay down with her, to get on top of her, to put your cock inside her, to cum inside your mother!
Category: TABOO
Related Categories: MILF, ROLE PLAY, FANTASIES, REALITY PORN, DIRTY TALK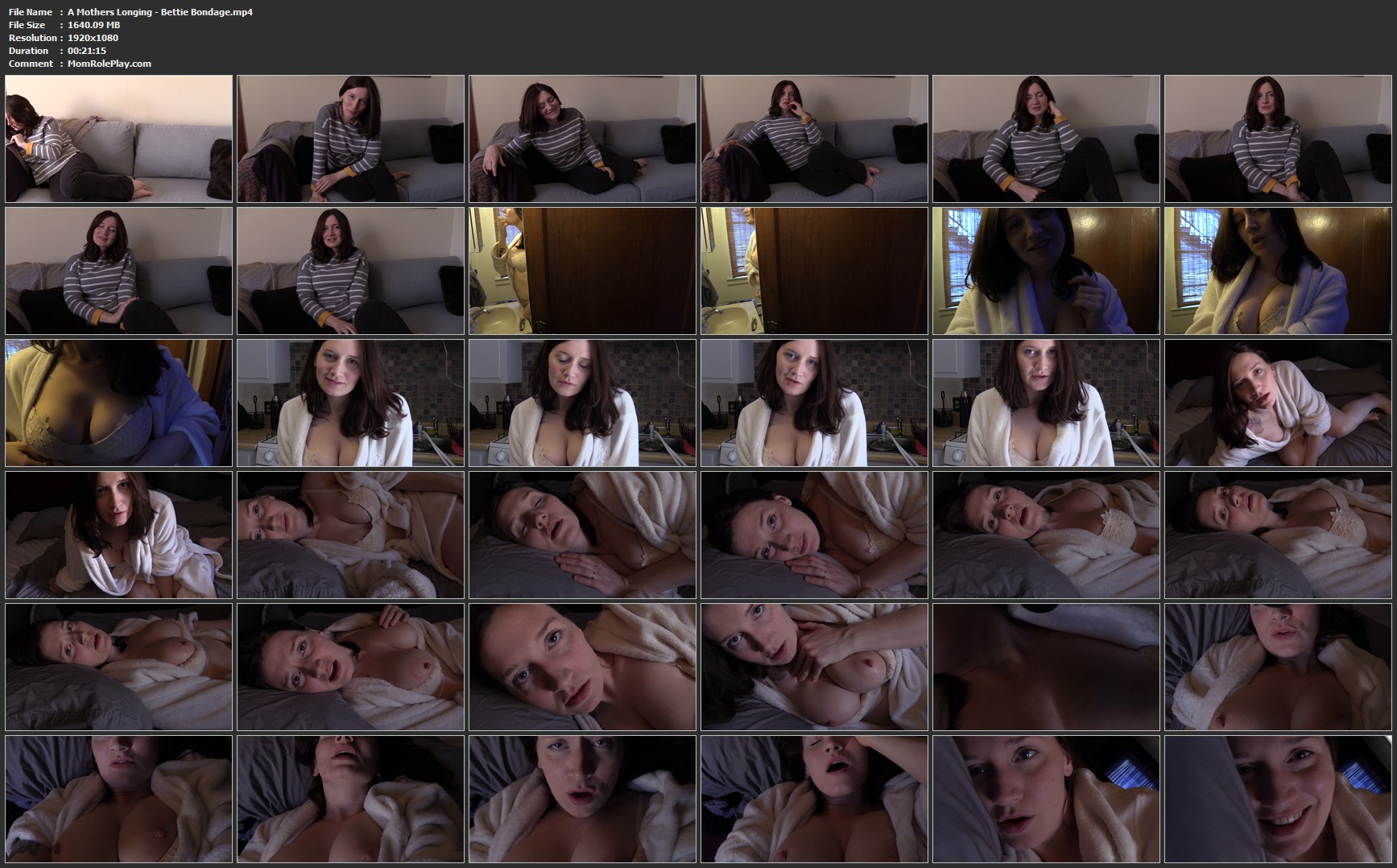 Download Files :
A_Mothers_Longing_-_Bettie_Bondage.mp4