You have lost your phone somewhere in the house and know exactly where to look for it. This would not be the first time that Mom has stolen your phone to spy on you. However, when you walk into her room she is doing so much more than just scrolling through your texts. Mom is masturbating to the pictures on your phone!
While Mom is a little surprised to see you watching her, she is more upset that you take away her fapping material than she is embarrassed.
"It's okay for Mom to perv on your friends a little. You have all grown into such attractive men."
Rather than be put off by your intrusions on her private time, Mommy carries on with what she started. She tells you that she was about to pull out a toy before you came in and she is going to do it now anyhow. You just have to decide whether or not you want to stay and watch.
MILF, MOMMAS BOY, MASTURBATION, TABOO, VIRTUAL SEX, SOLO FEMALE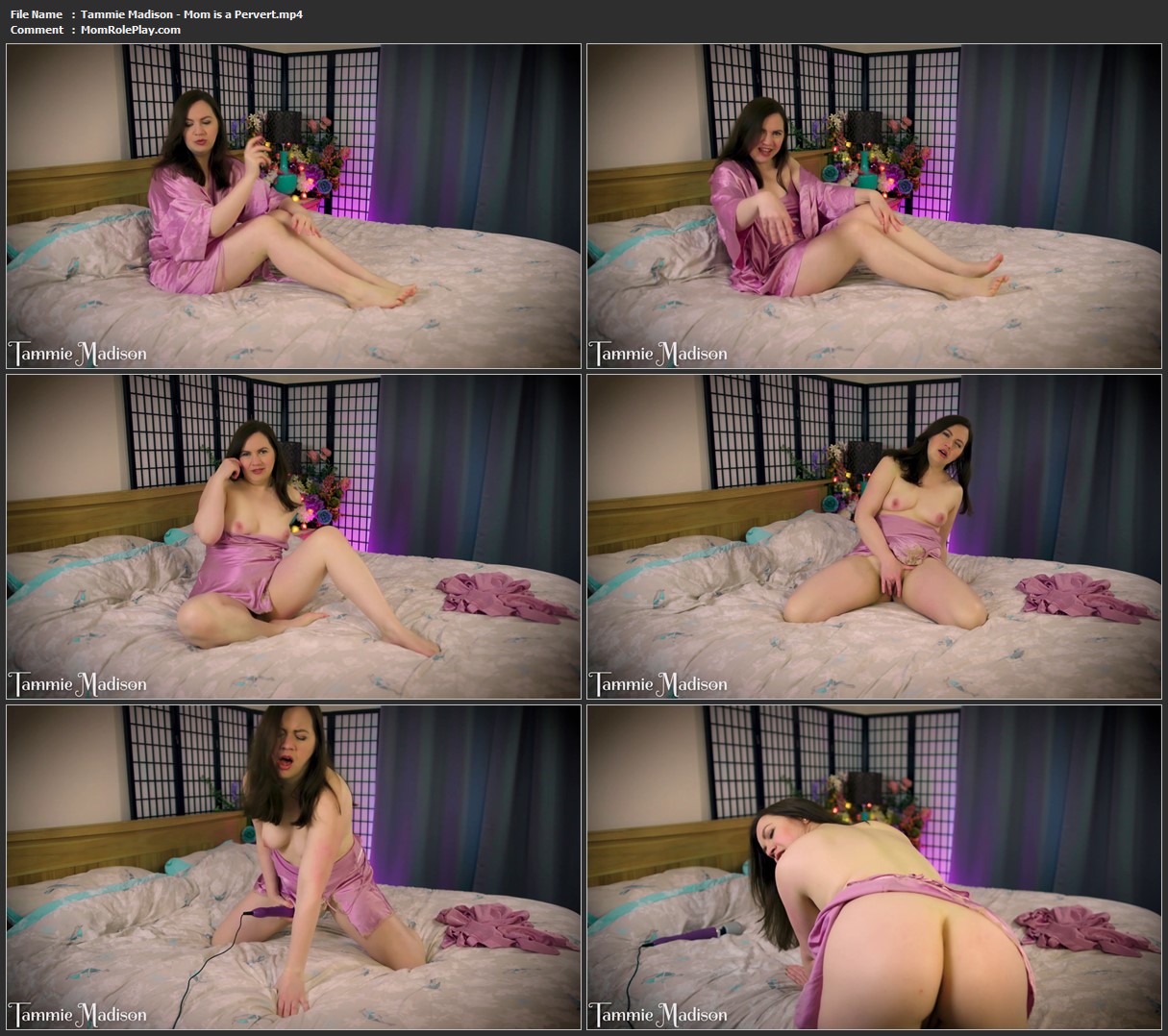 Download Files :
Tammie Madison – Mom is a Pervert.mp4