It makes you nervous that your mom left you alone with me while she's away for the weekend. You should be nervous – and you're not going anywhere, mister. I'm going to make you stay here, all weekend, giving me pleasure and doing every single thing I say.
Before we get started, I want you to make you tremble. Fear and arousal. I love to watch you shiver.
I've enjoyed watching you grow up. Get bigger. Stronger. Harder. It's not my fault that your cock has grown bigger than your little mind can keep up with. I simply have a craving for young, timid dick.
There won't be a moment where you're not looking over your shoulders for me. I'll wake you up and put you to bed. Feed you. Disrobe you.
I will teach you what to do with that hard penis you've got there, young man.
First, I'll hold you down and give you a lesson in pussy worship.
Let me describe that, in detail.
Then, I will be so horny and wet that I can't help but spread your legs – with my knees, because my hands will still be clasped around your little wrists, holding you down. Even as you struggle. The more afraid you get, the more your voice cracks! That turns me on even more – your squealing, begging, pleading – and then I remember.
you're still a virgin, aren't you?
Hmm. Do I want to fuck up your sexuality for the rest of your life? Do I want to be the reason you need years of therapy to untangle the mess I've made of your little brain?
Yeah. I do.
I slide My soaking wet, tight and hungry pussy……………………..
I will take your virginity and continue to abuse you over 3 days. I will fuck you while you cry. And each time, I'll make you cum, which makes it all the more sexually degrading.
Let's start our weekend fun, shall we sweetie?
TABOO, OLDER WOMAN / YOUNGER MAN, COUGAR, MILF, FORCED EJACULATIONS, VIRGIN HUMILIATION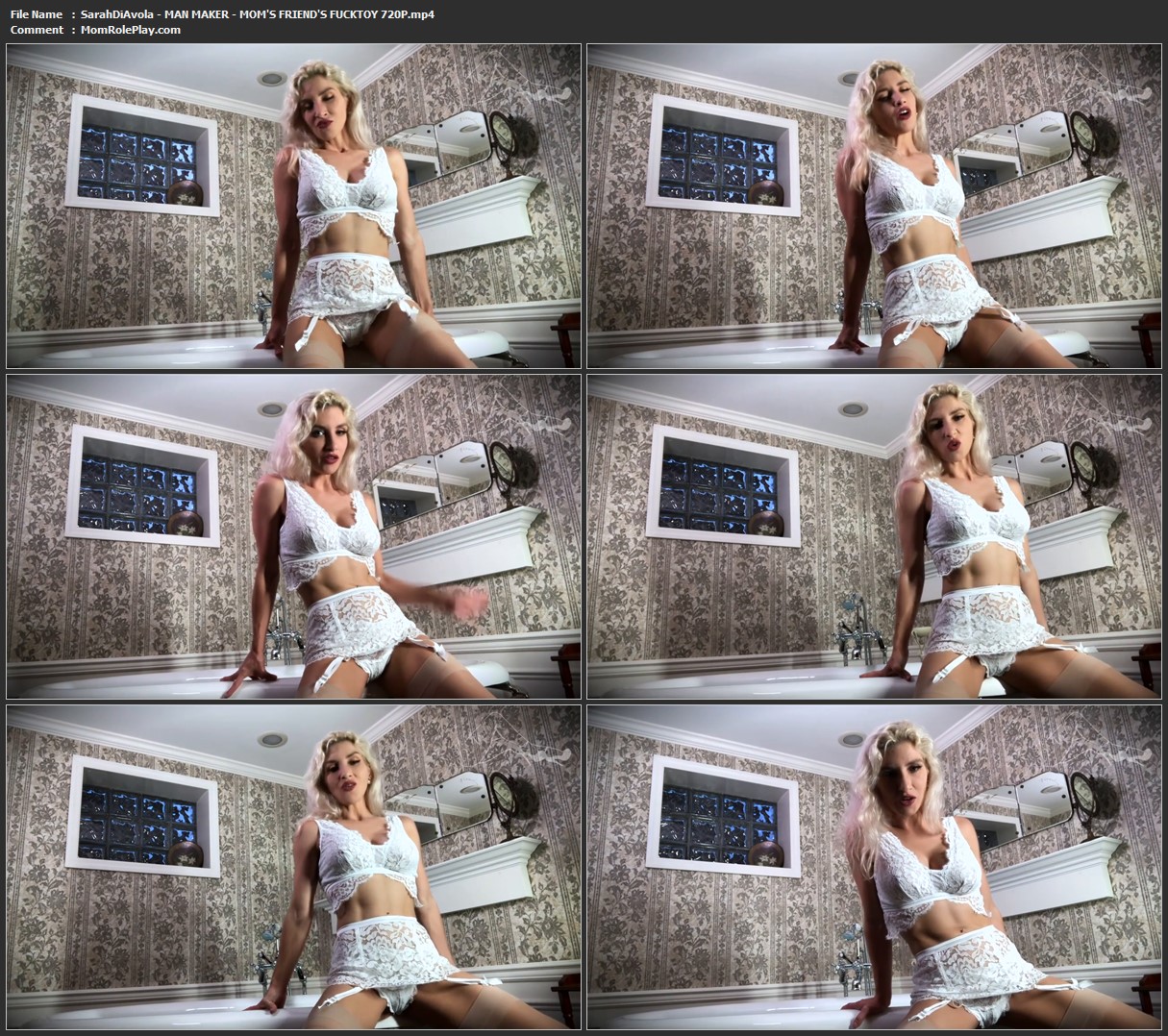 Download Files :
SarahDiAvola – MAN MAKER – MOM'S FRIEND'S FUCKTOY 720P.mp4