Waving that finger, this is bad.
Looks like mommy figured out you went through her dirty clothes hamper.
"You love my pantyhose so much I wanted you to get upclose and personal with them."
Oh mommy's tan pantyhose, you know exactly how that those ones smell. Something about that color
Just makes them extra stiinky.
Mommy reaches over to show you something.
Her big fuck toy and next demonstrates to you how those silky toes would work a cock.
Wholy fuck mommy's foot jacking that thing off and she's really fucking good at it!
Has you imagining what she would do to your dong.
Then she switches up. Putting it between her calves.
"Oh yeah you love in-between mommy's calves don't you?"
"That makes it more intense for you doesn't it?"
Oh my does it ever!
"Mommy's hose just make you feel like a nasty boy doesn't it?"
Flashing back to her dirty hose in the clothes hamper. Yeah that felt real nasty!
And now this, yeah you're a nasty boy.
The though of spanking off to mommy's soles is flooding your head
And now mommy's giving you encouragement to cum on her pantyhose soles!
Category: FOOT FETISH
Related Categories: TABOO, MOMMAS BOY, FEET JOI, PANTYHOSE/STOCKINGS, MATURE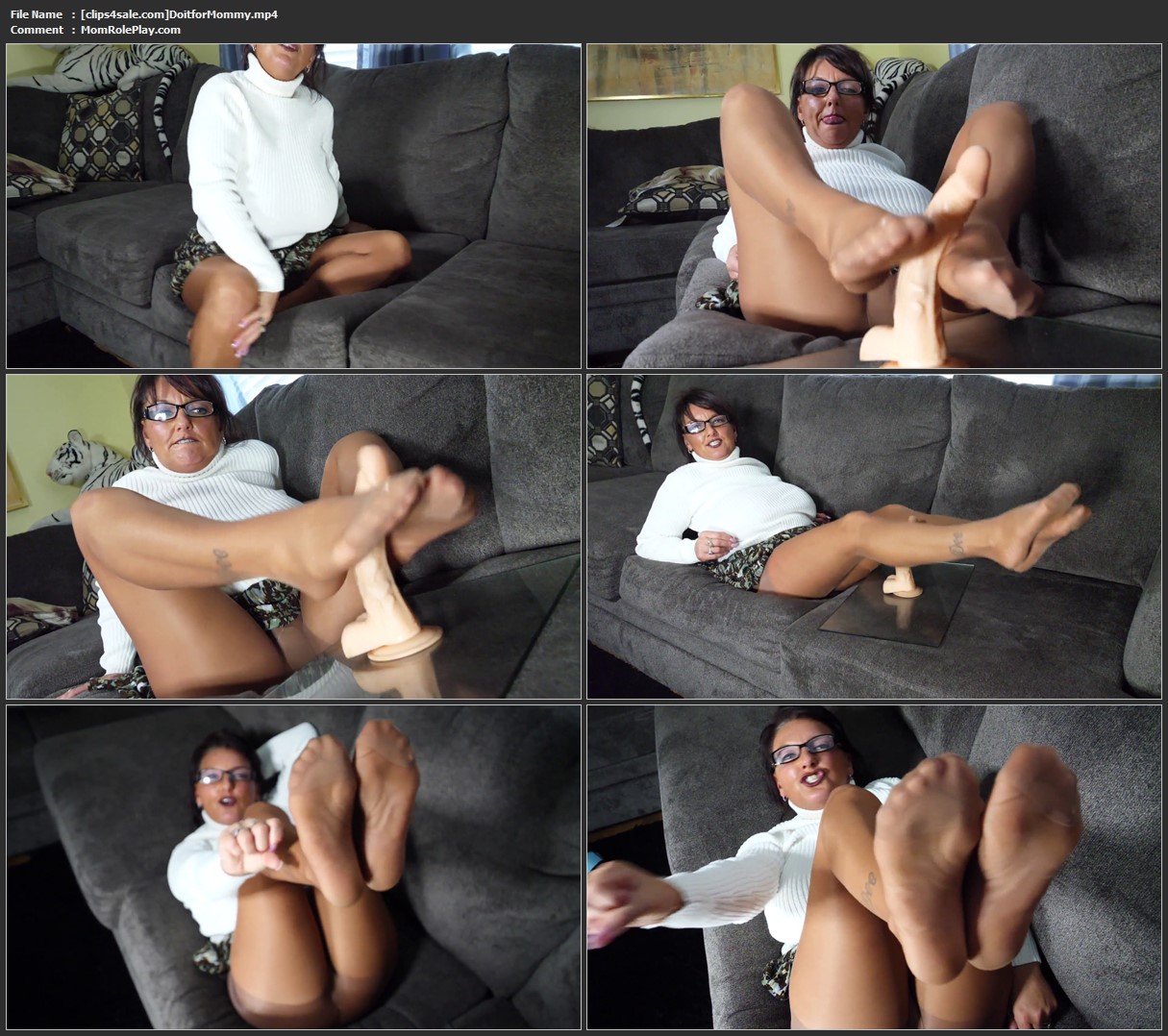 Download Files :
Perversion Productions – Mrs Stalls – Do It For Mommy!.mp4