Mrs. Lay a young nerdy teacher is a real stickler, the way she rubs in your homework assignments as if the whole class is full of dumb dumbs.
Well some probably are and you may be considered one of them.
As of late you've been fully attentive in her class. In fact looking forward to your subtle peaks at Mrs. Lay's Pantyhose.
She's always wearing them and the colors of hosiery along with her penny loafers …Just the way it looks on her legs, can't help but look at the bone structure of her ankles.
Innerly knowing she has amazing feet! You lightly caught glimpses here and there when she's been dangling her shoe.
You do your best to stay in her good books and your sexual attraction to Mrs.Lay releases endorphins of happiness and horniness that makes her class very enjoyable.
Category: FOOT FETISH
Related Categories: TEACHER FETISH, FEET JOI, DANGLING, REDHEADS, SOLES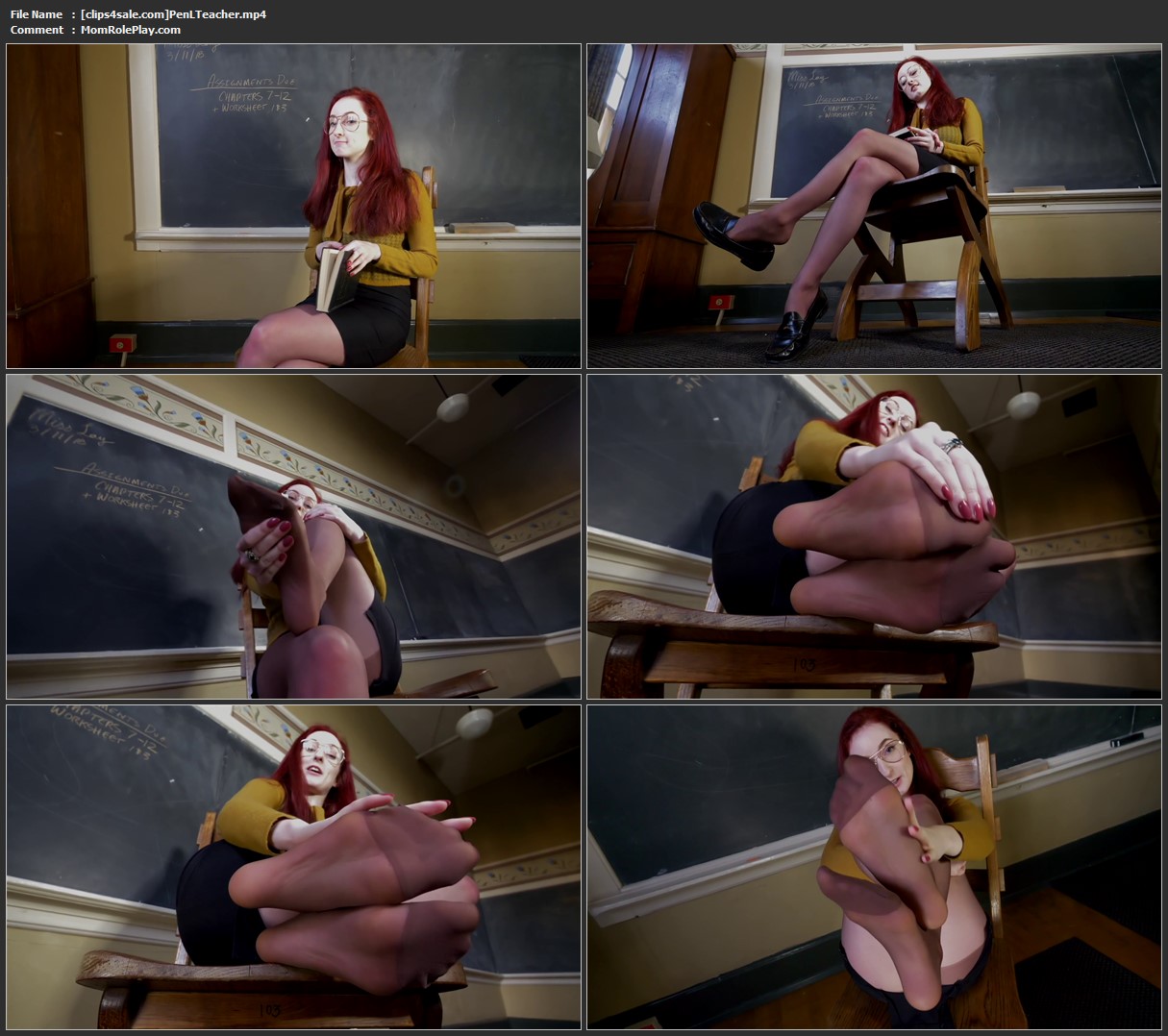 Download Files :
Perversion Productions – Jerk Off Encouragement for Teacher's Feet – Feat Mrs Lay.mp4