There's one big dummy in class. 22 years old and still in High School. Just keeps flunking.
The rest of the class suffers while learning the Capitals of the States; The other students can't believe this.
It's probably because he can't keep his lusting eyes of the teachers. This place is pure yanking gold!
Oh look at that Teacher dropped the chalk…Oh no she's not bending over like that, not now!
Phantasy floods reality and he starts humping the teachers butt
Heating up some friction on his Mrs.Cox infused hard-on.
Takes teach's thighs for a fantasy fuck ride. Bending her over the desk, holding her ankles like a wheelbarrow.
Just huuumpin' her fine mature thighs!
Some some no-nonsense pantyhose friction going on.
Teeach's silky soles stroking in such a mature manner.
You can see where this is all going, a very verbal voluptuous Mrs.Cox, this clip is action packed with: dry humping, butt humping, thigh pumping', shoe fucking, footjobbin', foot cock stretching tugs.
Finishing off with Teacher's damn near stern encouragement to pop on her soles while cum cupping them with her mature ass cocked up.
Yeah this one is a gooder!
Category: FOOTJOBS
Related Categories: LEGJOBS, THIGH FUCKING, SHOEJOB, MATURE, TEACHER FETISH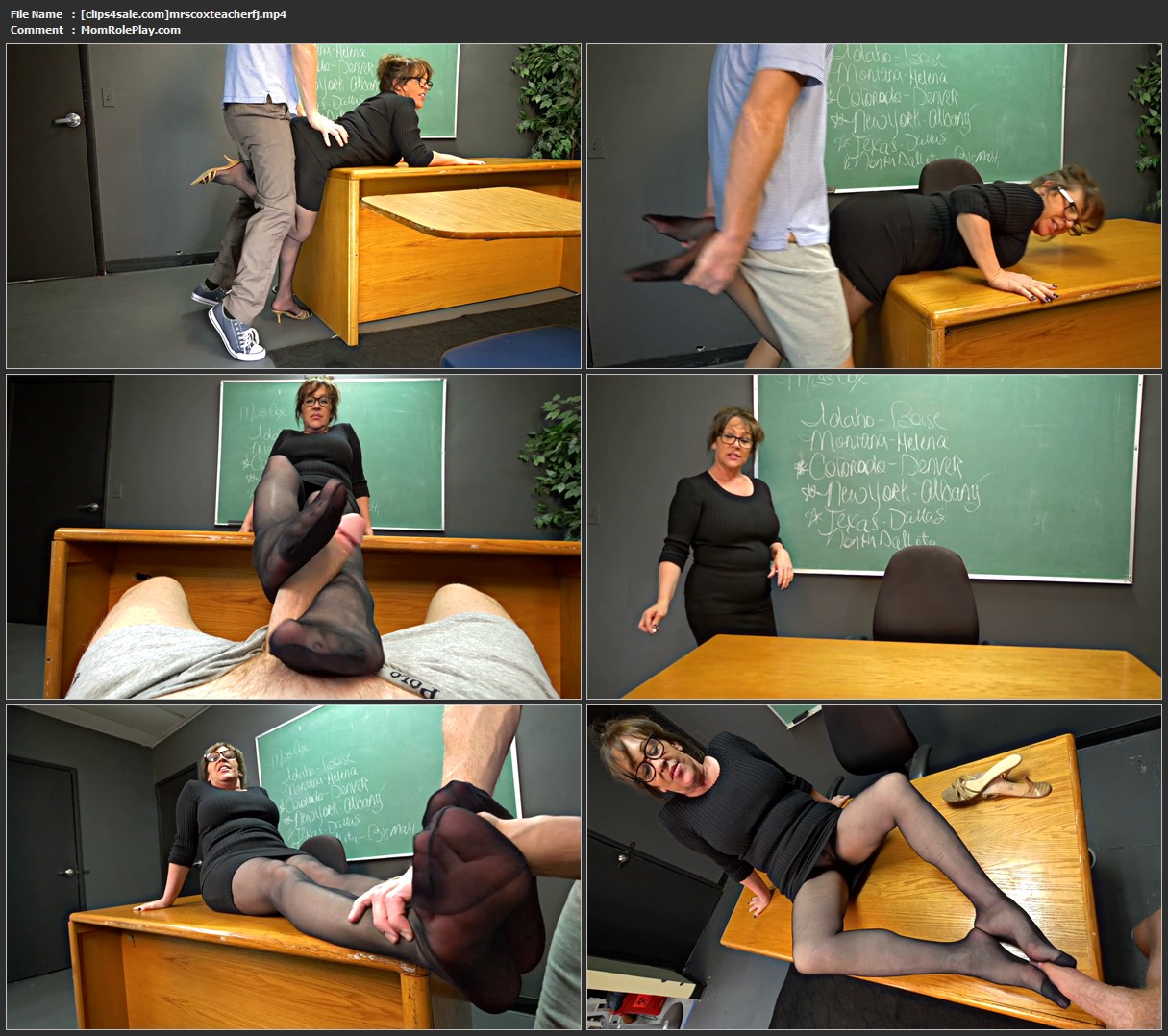 Download Files :
Perversion Productions – Mrs Kandi Cox Teacher Pantyhose FJ Thigh Fuck Phantasy.mp4