During class, you were supposed to read chapter….?
Eyes keep darting towards the floor. What's she saying? Chapter three? Health and nutrition, all is going in one ear and out the other. Those pumps! Why does the teacher have to be that fit and hot have to be wearing pumps and pantyhose? This is teasingly torturous.
Yeah yeah, all teachers wear them but Mrs.Stranger has you fading hard into fantasy, the lust for Teacher's feet is a heavy neurological river of feet heat rushing through your head.
Just on the floor under her heel is the only place you want to be be.
You're imagining her wrinkly soles, the light sweat of fragrant feminine foot oder.
Her legs though, it's the whole package of Mrs.Stranger. Legs are beyond toned.
Fantasies about her flexing her Calves by going up and down on her tippy toes.
Ok Ok, snap back into it!
You're lusting fantasy is taking over.
Snap out of it!
K, you got this…You're paying attention.
"We are all going to read chapter 3 now…"
*Everyone is class is reading including Mrs.Stranger.*
Oh my…Teach is dangling.
I swear she subtly knows exactly what she's doing. Or does she?
You try to focus any where but the dangle and now she's lightly self pampering her self with heel squeezes.
Too much pressure!!
Ok Pheww, she's done, Teach put her shoe back on.
We are good, back to reading.
Teacher's reading, class is reading, in the now…all is calm.
Oh damn, oh damn, oh damn…She's running her hand down her leg to her heel again.
The heavy lust rapidly rushes in once again taking you away from any sort of sensible focus.
Category: TEACHER FETISH
Related Categories: FOOT SMELLING, FOOT FETISH, PANTYHOSE/STOCKINGS, CUM COUNTDOWN, SOLES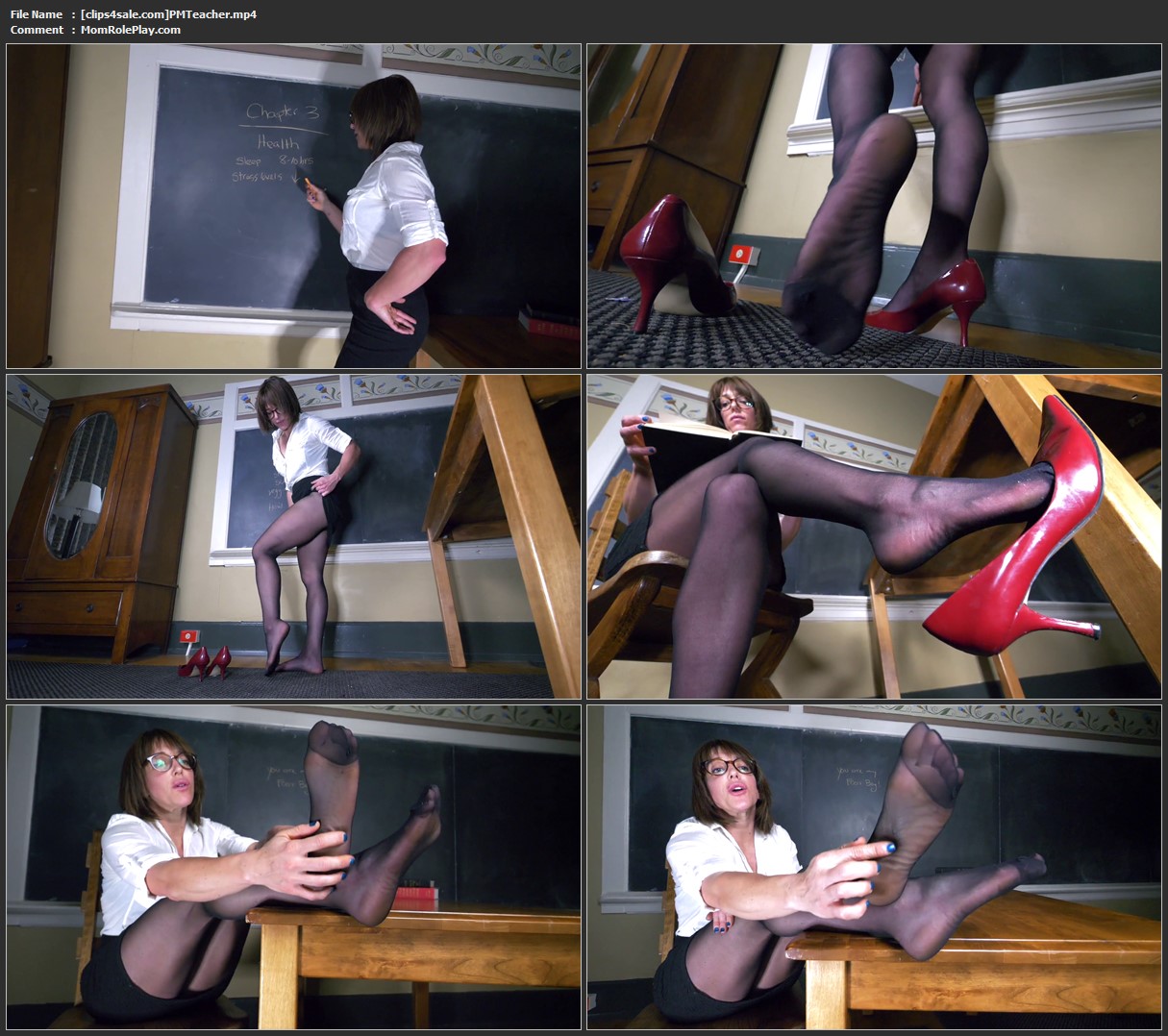 Download Files :
Perversion Productions – Hot For Teacher's Feet with Mrs.Stranger.mp4