I would love it if mommy can give an intimate "hands on experience" of what sex is about. Mommy's boy learned about sex in school today but it left him a little confused. It was so much information at once! Mommy comes into the room as her boy does his homework. She asks how school was today, what did you learn. He had a sex education class. But he's confused. This concerns mommy. She wants her boy to be confident when it comes to sex and wants his first experience to be special and not confusing. Mommy asks if he has questions. Mommy realizes her boy has probably watched porn but porn can be misleading. So mom starts talking about sex and sees her boy still doesn't get it. She believes the only way for him to learn would be with some "hands on experience". Mommy can give that to him and it will be special.
First she wants to show her boy what a vagina actually feels like. How can he know about it without first touching and feeling it first hand? Mom calls it "vagina", but then calls it "pussy" as she begins to get aroused from being sexually intimate with her boy. Mom knows her boy is hesitant but assures him it's the best way to learn. She wants him to touch her between the legs and feel all around her pussy. This is what a pussy feels like. Now find mommy's clitoris. It's between the lips. He finds her clit and mommy moans and get more aroused. Oh wow, her boy is good at this! Mom notices his erection. They both can't help but get horny together. Mommy means well in teaching her boy about sex and the body but she needs penetration now. Her boy has such a nice dick. Part of learning about sex is when the penis penetrates the vagina. If mommy didn't show her boy it would be a disservice to him. Mommy coerces her boy to stick his dick inside her. Her pussy is wet and this is the best time for penetration.
Mom lays on the couch and spreads her legs to show him her pussy hole spread open. Mom says "your dick will go right inside mommy's hole, slide it inside me and go in and out, pump mommy's pussy good. Mommy knows you will do such a good job." Son does what mommy says and fucks her really good. Mom cums and her boy cums inside her pussy. Mommy is so proud of her boy. She can't wait to teach him more through her "hands on experience" teaching technique.
Category: VIRTUAL SEX
Related Categories: MILF, TABOO, SEX ED, POV, DIRTY TALK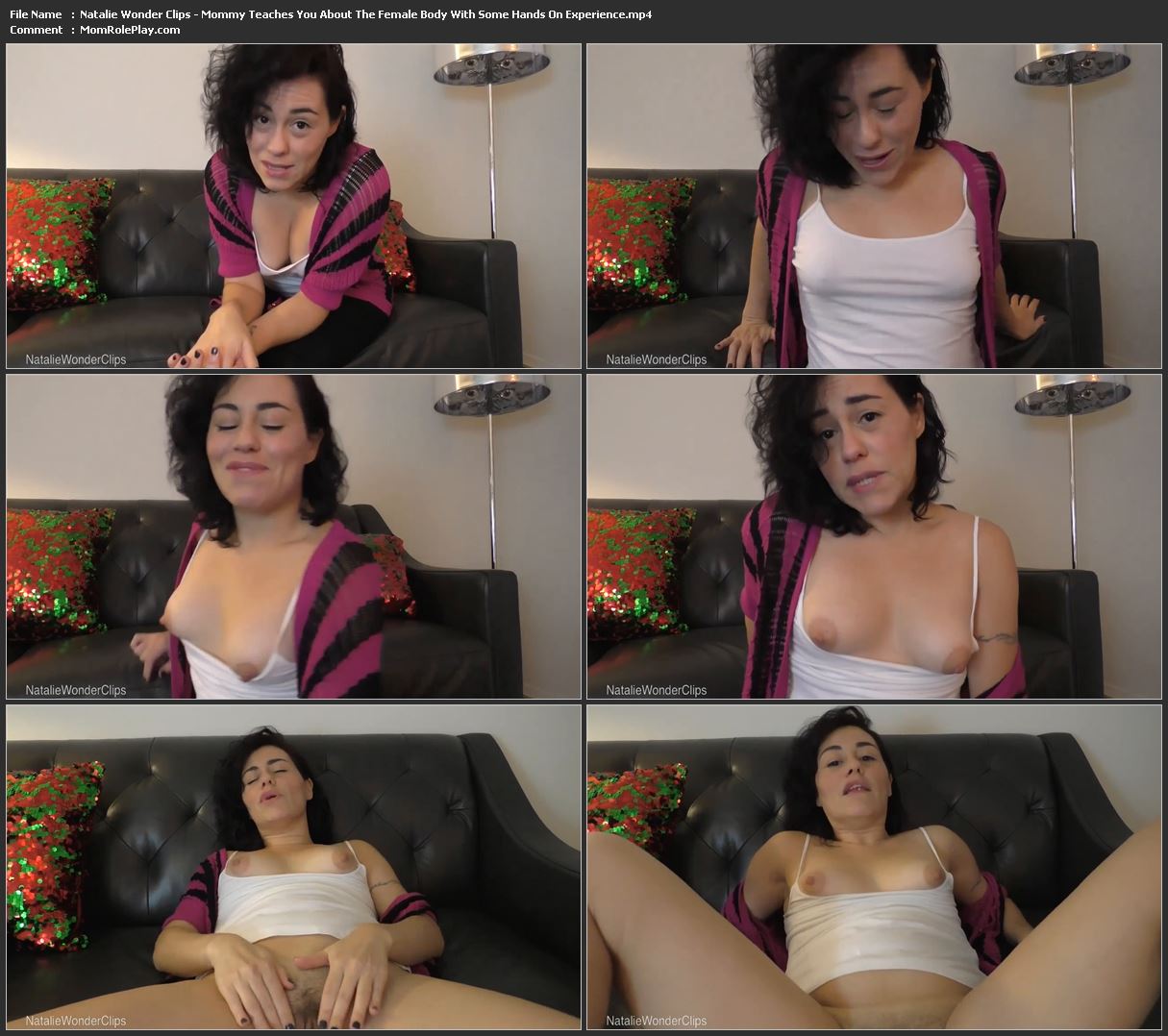 Download Files :
Natalie Wonder Clips – Mommy Teaches You About The Female Body With Some Hands On Experience.mp4