You're recovering from surgery in bed when you hear your mother trying to wake you. As you come to, you realize her hand is rooting around under your blanket, reaching for your cock – which is absolutely rock hard. You try to ask her what she's doing, to move away, but she tells you that the stuff you were given for the surgery will leave you immobile and…well…excited.
She explains that there is a severe side effect of increase libido, to the point that you won't be able to focus on anything else, and there will be a lot of discomfort. A lot. As she explains this, you feel her hand start to stroke your cock. And you feel the pressure building. She's right. You can't focus at all, reeling from the side effects and the fact that your own mother has her hand wrapped around your cock. Stroking. She tells you that she's sorry, but she just must. She explains how the doctor told her that it was best to build up a large orgasm by bringing you to the edge several times.
Is it just the side effects or does it seem like she's starting to enjoy it? Smiling, getting flirty…but no. That can't be. This is your own mother! She smirks and adjusts herself, pressing her breasts together in her low cut dress. She asks you what will help you get there, spitting into her hand and stroking you with a slutty look on her face. You tell her that you'd love to see her breasts and she wastes no time taking them out, playing with them as she strokes you, moaning and giving in…
She suggests her mouth, building you up to near-orgasm over and over with her hand and her mouth, her dirty talk getting dirtier as she starts to get hornier and hornier. She starts to touch herself, giving in to her lust, her lust for her own son. She climbs on top of you and slides you inside of her, urging you to hold off, to build your load up even more for her pussy, begging you to cum with her as she rides you.
Category: TABOO
Related Categories: EDGING GAMES, MILF, POV, VIRTUAL SEX, DIRTY TALK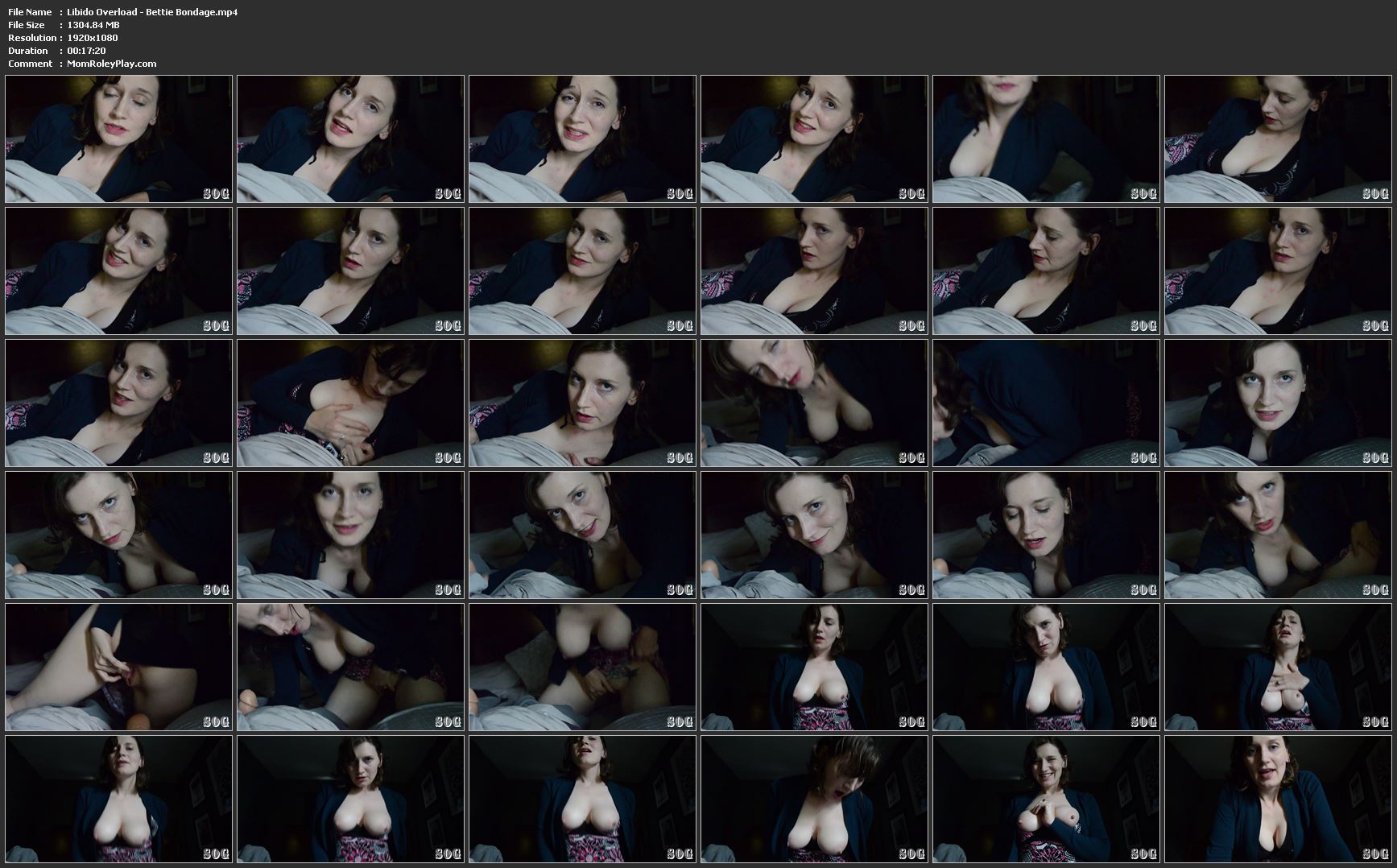 Download Files :
Libido_Overload_-_Bettie_Bondage.mp4