Your mom finally comes home from yoga class, and she still has quite the sexual appetite. You're still tied to the bed and she begins to pull down her pants, ready to ride her again. You stop her, saying that if you weren't tied down, there's no way she'd be able to overpower you. She challenges you to a wrestling match, where the winner knocks out the other person. You eagerly accept the challenge.
You're kneeling, facing one another, when your mom surprises you by immediately wrapping her legs around your waist and takes you down with a body scissor. Not a great start, but you're confident you'll get the upper hand. Until she squeezes. The power in her strong legs surprises you and you wince in pain. You try to push her legs down but they won't budge. She quickly switches positions into a grapevine pin, keeping your legs still.
You're already exhausted from your sexual experience in the bedroom, so you barely move when stepmom slides up into a schoolgirl pin and then into a reverse facesit. Once you're out of breath, she says, "Time to end this," and applies the ferocious reverse headscissor.
You awaken, completely exhausted, with your mom's face hovering inches from yours. You look down to realize she's removed your shorts and is riding your cock. She flips around into reverse cowgirl and in a soul-crunching revelation, you realize you're back in exactly the position you were in when you were tied up in the bedroom. She rides you a few seconds at a time, using her kegels to prevent you from releasing your orgasm. She edges you for minutes, aggressively riding, until she finally lets you cum. She cums with you, savoring the power.
Yet you don't even have time to enjoy your orgasm before she slides back and applies another reverse headscissor, knocking you out once again.
TABOO, POV SEX, WRESTLING, MILF, BIG BUTTS, FACE SITTING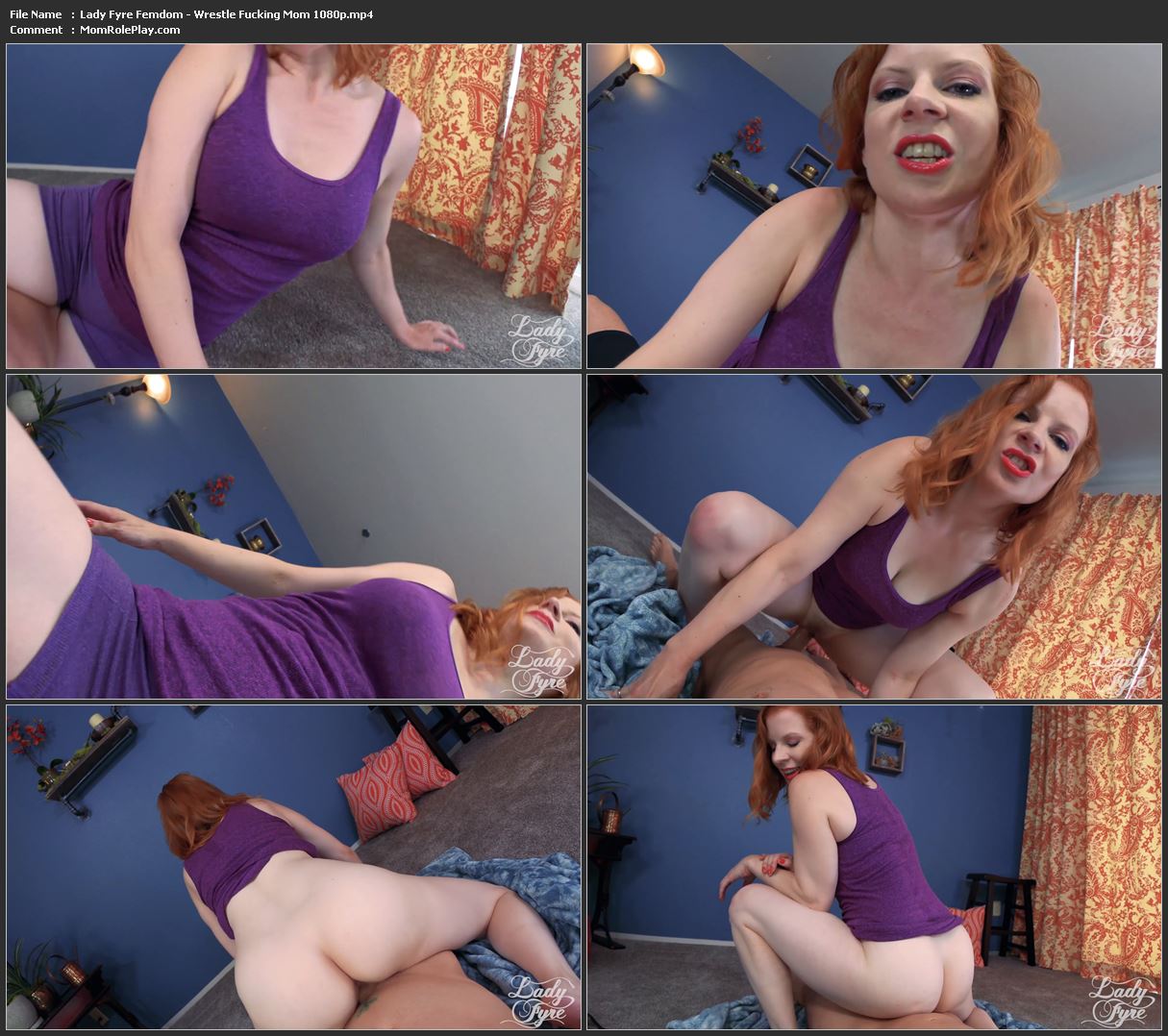 Download Files :
Lady Fyre Femdom – Wrestle Fucking Mom 1080p.mp4