It's Christmas morning & your two moms have a present for you. You can tell they're a little nervous about it, and once they start explaining, you understand why. They've been discussing how you haven't had a male influence growing up. They've encountered so many men in their lives who don't know how to please a woman, and they don't want you to turn out the same way, so they've decided that the best gift they can give you is their experience & knowledge. You're reluctant at first, but you trust your mothers.
Your mom Olivia begins with a tentative blowjob while your mom Alexis sucks on your balls. That, alone, is enough to send you over the edge, but it's clear they have other plans. Mom Olivia rides your cock & she's enjoying herself so much she almost forgets the lesson: the importance of the clit. Mom Alexis jumps in to rub her, and she has a powerful orgasm while riding. Lesson learned. Then Mom Alexis rides you reverse cowgirl & the view is amazing. They teach you about how it's important for everyone to enjoy themselves. When Olivia gets on & begins that slow roll, you think you're in heaven, and then your two moms start making out. This will surely push you over the edge.
They seem to sense each time you're about to bust & switch it up. It seems they could keep this up forever. But finally they tell you it's your turn to cum. And cum you do… all over your mom's body. This is a pretty spectacular Christmas gift.
Category: TABOO
Related Categories: POV SEX, BLOW JOBS, MILF, MOMMAS BOY, THREESOMES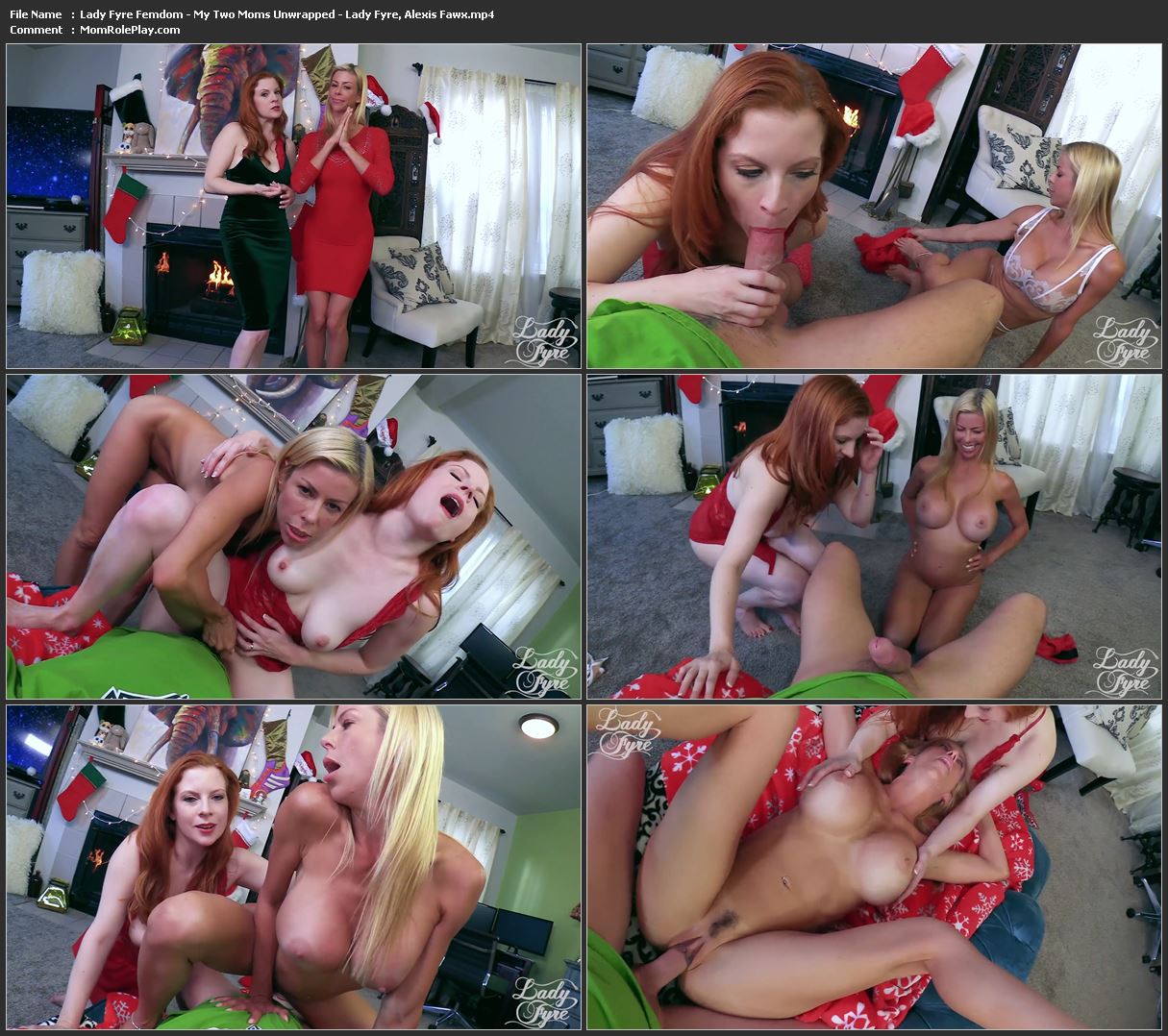 Download Files :
Lady Fyre Femdom – My Two Moms Unwrapped – Lady Fyre, Alexis Fawx.mp4