I saw your report card on the fridge, and I've seen the long hours you put in. You've done such a good job. I know that I'm not your real mom, so maybe it doesn't mean quite as much to you, but I'm the only mom you have, and I just want you to know how proud of you I am.
I would really like to give you a special treat for doing so well, but you have to promise me that you won't tell your dad. I know that he'd be really upset with me. Because I'm not your real mom, there are things I can do for you that a real mom couldn't… like let you jerk off in front of me… to me. I see the smile you're trying to hide, and I know how excited you are. Maybe we can even masturbate together.
I've seen the way you look at me, and I've seen you get hard through your pants. I've even seen you spying on me in the shower. I decided not to say anything at the time because I knew it would embarrass you. It's natural for young men to be attracted to women.
There are very few things that motivate you. Your father didn't put those magazines in your room, I did. I snuck them in your underwear drawer because I saw that you were sexually frustrated, and I thought that if you could let go of that sexual frustration, you might do better in school… and I was right. If you have the real thing to look at, I bet we can get your grades up even higher.
Sometimes your father doesn't understand the kind of power I have, the type of intelligence that I have. One of my gifts is that I know how to motivate men with sex. If I can take a little bit of credit for your success in school, maybe he'll be more proud of me.
TABOO, MASTURBATION ENCOURAGEMENT, MILF, LEGS, PANTYHOSE/STOCKINGS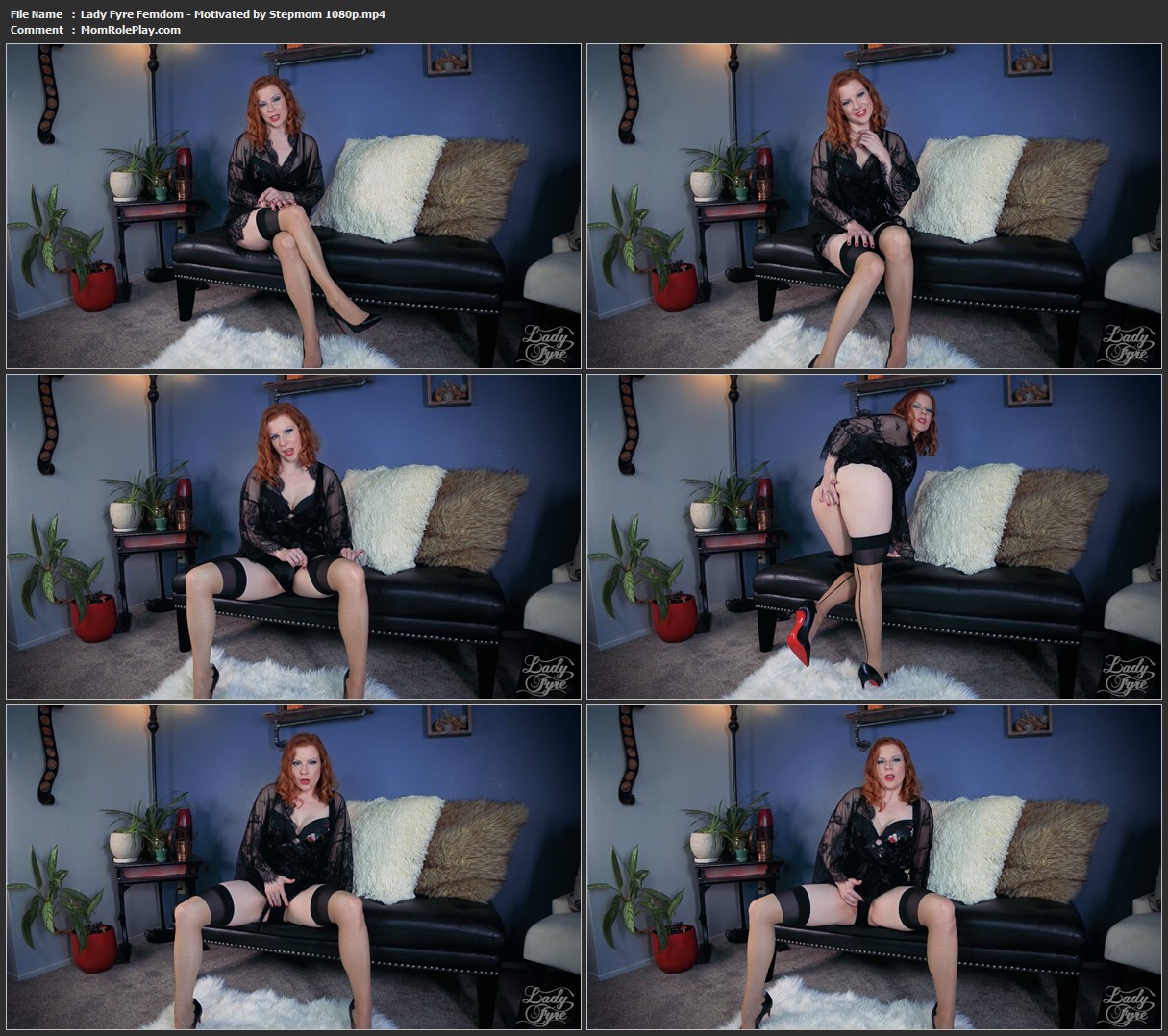 Download Files :
Lady Fyre Femdom – Motivated by Stepmom 1080p.mp4