Scene One: Mommy's Little Man
Mom is sitting on the edge of the bed wearing only a short bathrobe. You come in. Mom says you have been a very good boy and you make Mommy very happy. Mom removes her robe and lays back across the bed. Mom unzips your shorts and guides you into her tight pussy. Mommy whispers how much she loves her little man, how she loves how you make her feel and asks you if it feels good, etc.
Scene Two: Edge of the Couch
Mom undresses standing in the living room. She gets on her hands knees giving you son a blowjob and then sex to completion. Afterwards Mom asks if you liked it? Did Mommy make you feel good? And Mommy likes making her big boy feel good. Mommy loves her little man.
Scene Three: What Daddy Can Never Do
Mommy asks you if you will do something that Daddy won't do for Mommy. Angie smiles and tells you thank you. Mommy loves you so much. Mommy wants you to cum in her mouth so she can swallow your cum. Daddy is impotent now and only you can satisfy Mommy's cum cravings.
Category: MILF
Related Categories: TABOO, CUMSHOTS, CUM SWALLOWERS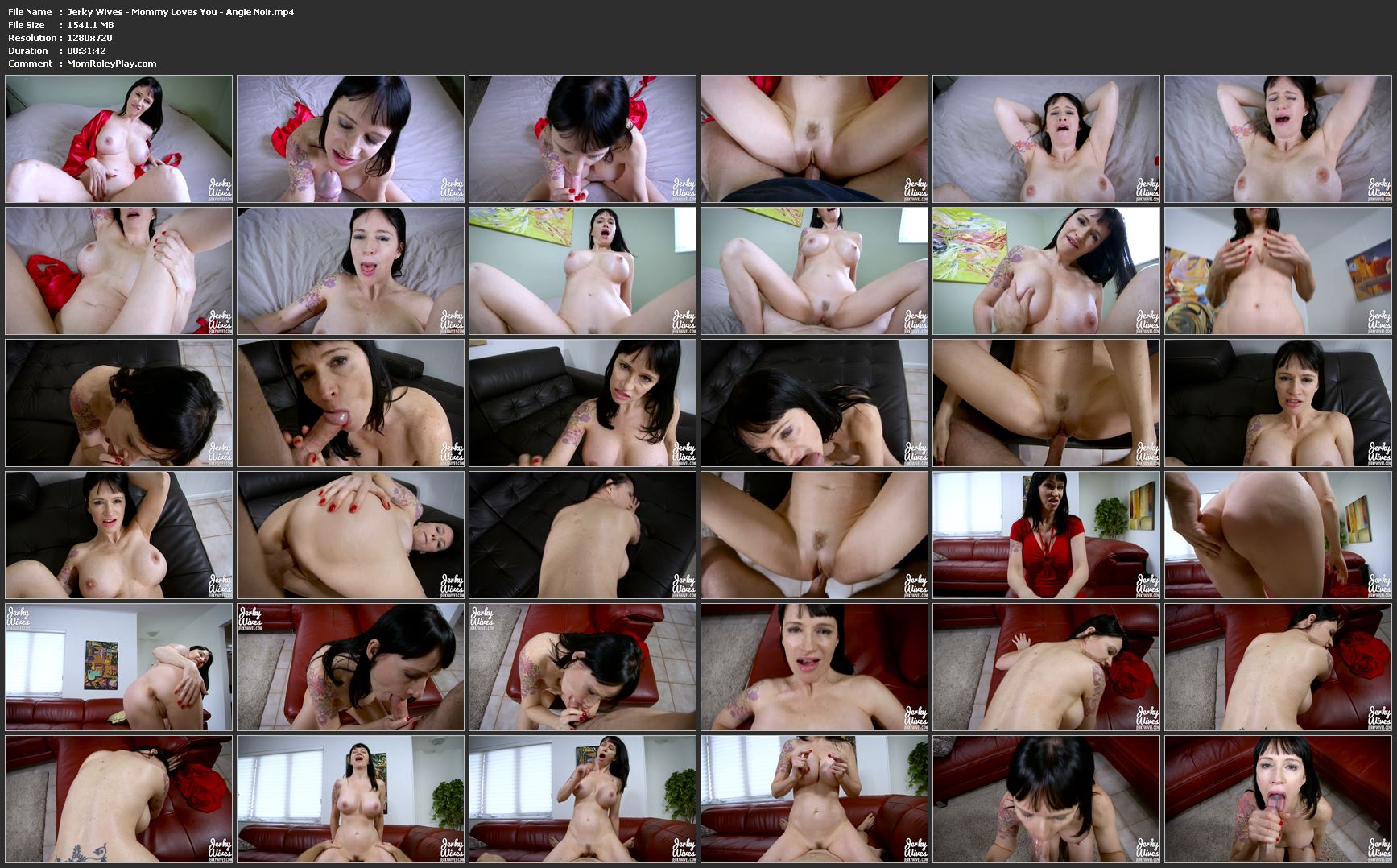 Download Files :
Jerky_Wives_-_Mommy_Loves_You_-_Angie_Noir.mp4