Mom pops into the bathroom for a moment, tired and done waiting for you. You've been out so late, and she's just ready for bed. When she comes back out, she sees you totally knocked out on her bed. Toasted for sure, completely gone.
She tells you how bad it is to be doing stuff like that, that it'll really mess with you. But you aren't hearing it, and she can tell. So she starts to mess with you instead, noticing that your cock is fully coming out from your boxers! And it gets her excited… so she touches herself, every once in a while asking if you're getting any of this. She touches you every now and then, rubs her pussy juices on you, but doesn't want to wake you at this point.
And I wonder… are you really zonked out… is this a dream?!
TABOO, HAIRY BUSH, REDHEAD, MOMMY ROLEPLAY, MASTURBATION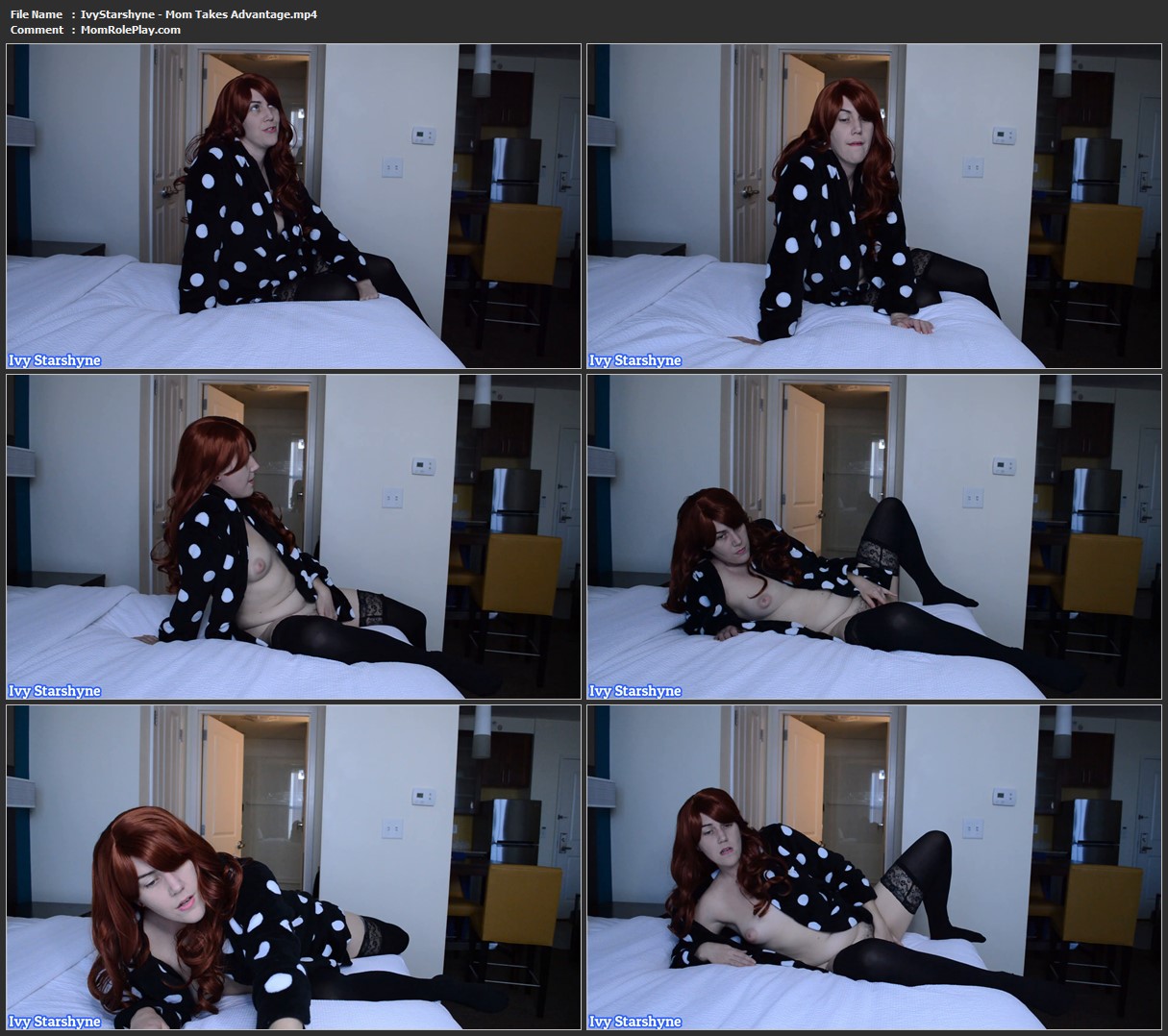 Download Files :
IvyStarshyne_-_Mom_Takes_Advantage.mp4