"Oh, what's that?" Step-Mom asked with raised eyebrows. "Oh, it's a MAGIC remote? What does that mean? What does it do? You wanna try it on Step-Mommy? What do I need to do?"
She could see the excitement on your face and was happy to play along. You started with something simple – a compliment. After pressing a button on the control, Step-Mommy's eyes narrowed and her voice became seductive. "Oh honey," she purred, "you look so handsome today, you're becoming Step-Mommy's big boy, aren't you?"
After a few compliments, she returned to normal, but didn't realize what she had just done. "Are you going to start using that remote?" she smiled. So, you pressed another button which made her start talking naughty and sexual.
"Do you like it when Step-Mommy shows you her breasts?" she moaned, her hands caressing her body. "Do you like it when she squeezes them for you? Mm…how about when she touches down here?" Once it wore off, she was confused and shocked to see her breasts out of her shirt and her skirt had risen up.
"How did I get…? Okay," she quickly tried to cover herself. "That was weird…did you do that with your remote, honey?" Another button caused her to strip down. "Step-Mommy wants to show you something," she smiled devilishly as she undressed. "You love staring at Step-Mommy, don't you?"
She teased you with her beautiful body. "How did I get naked?" she asked awkwardly as her hands searched for the nearby clothing. "Honey, that-that remote is kinda funny. I don't remember taking off my clothes."
Handjob. "Is my big boy hard?" her voice was sultry and seductive again. "Do you want Step-Mommy to touch it?" Her hand stroked your throbbing cock. She pulled away in horror when she saw your cock right in front of her.
Blowjob. Her warm, wet mouth wrapped around your cock and she bobbed her head up and down on it. "Wha-what just happened?" she wiped her mouth off. "Honey, what are you doing with that remote?" She had no idea what immoral, perverted things she was doing!
Next, you'd have her masturbate, then fuck you. She'd lie back on the bed, and you'd penetrate her tight, wet hole. "Fuck Step-Mommy," she moaned. You fucked her until you came, and when she snapped back into reality, your cock was still inside of her.
"What are you doing?" she asked, her eyes wide and surprised. "You shouldn't be fucking Step-Mommy! I don't think that remote is good! This isn't a good thing, honey. You need to put that remote away. How about you hand Step-Mommy the remote? Hand Step-Mommy the remote!"
There's no way she'd ever get this remote from you. Not when you could make her do whatever you wanted….
MAGIC CONTROL, TABOO, FEMALE TRAINING, EMBARRASSED NAKED FEMALE, WOMAN FOLLOWING ORDERS, TRANSFORMATION FETISH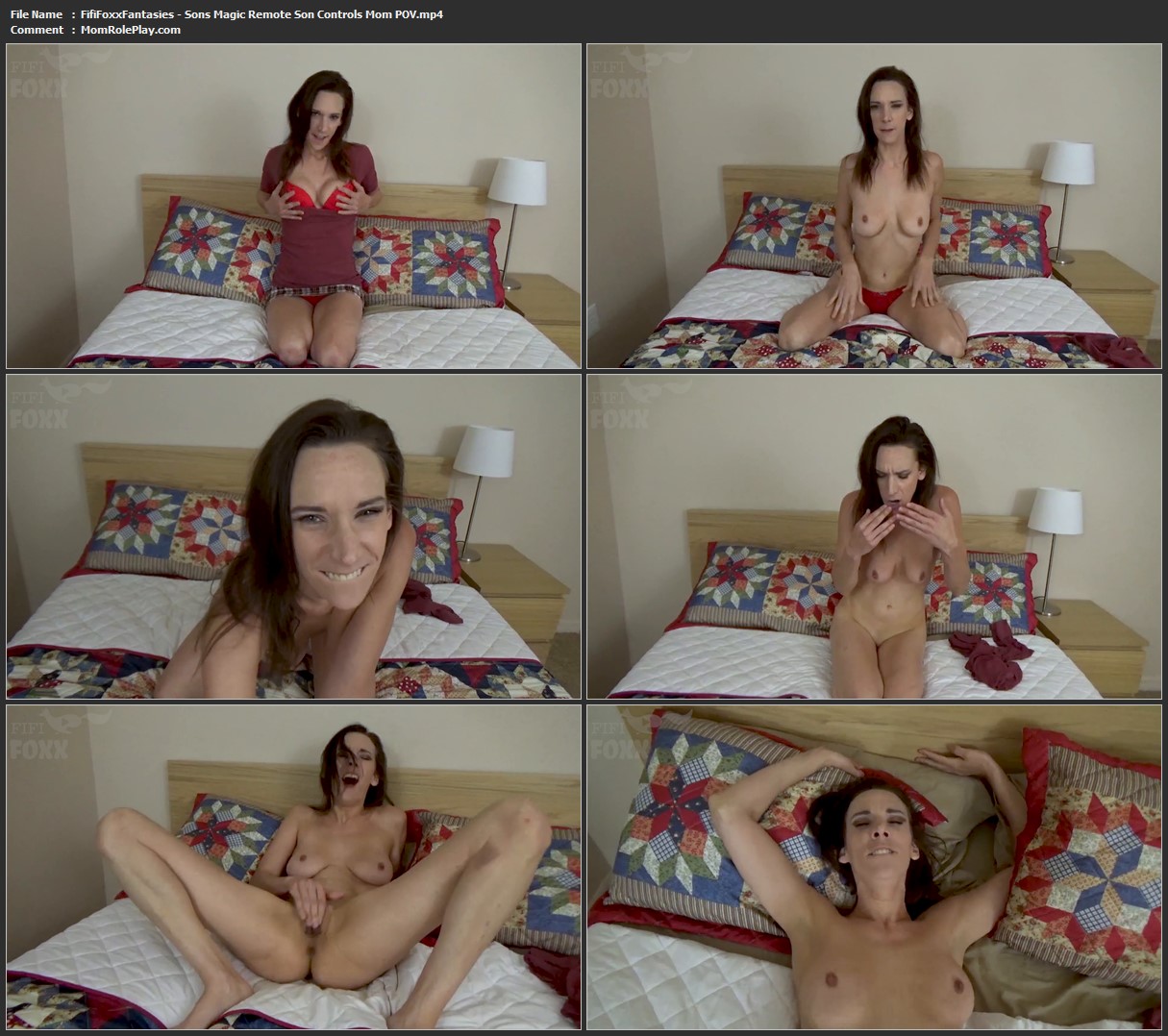 Download Files :
FifiFoxxFantasies – Sons Magic Remote Son Controls Mom POV.mp4