Your mom is chatting with you before a big date. She's nervous – it's been years. She's dressed like a total slut in a tight fishnet top with just a bra underneath. She confides in you as you chat, confessing that she's been so horny lately it's hard to focus. She needs to get laid before she acts on some seriously dirty and wrong fantasies!! You can't get her to admit what these fantasies are exactly, but if you're not mistaking the situation, she's really flirting with you. She must really need to get laid – you're her own son!
Later that night, you hear her stumble in. It's not too late, but you pretend to be asleep as you see her stumble into the living room. She beelines unsteadily towards your place on the couch. She lays on top of you, slurring her words as you watch her reach for the belt buckle on your jeans…
…You protest at first. Not really because you don't want it. You totally do. You're hard just seeing your mom's tits pressed against your thighs. Her mouth so close to your cock. She unzips as you tell her no, it's not right, but she's a woman on a mission. A mission to fuck her son. You're more than happy to oblige, giving only fake protests as she starts to stroke and suck you. She tells you that she's going to take your virginity tonight, whether you like it or not, sitting back and straddling you to tease your cock with her dripping wet pussy. You can't take your eyes off her as she strokes you against her wet hole before she begins to slide down onto your throbbing dick.
You can't believe your first time is going to be with your hot as hell mom. All your friends are going to be so jealous!
Category: TABOO
Related Categories: FANTASIES, ROLE PLAY, CUMSHOTS, MILF, POV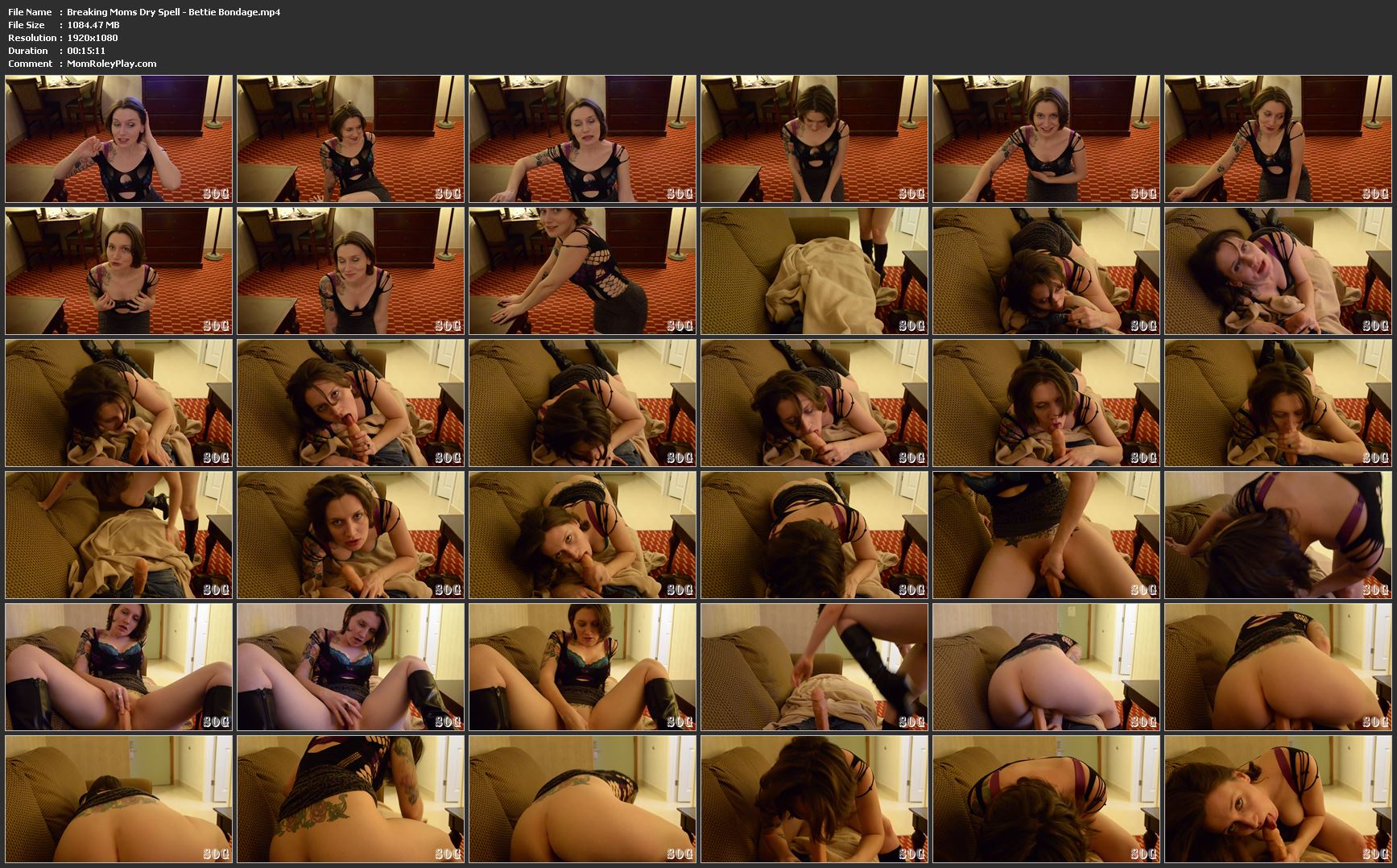 Download Files :
Breaking_Moms_Dry_Spell_-_Bettie_Bondage.mp4