You're on a trip with your mother and aunt – staying at a hotel with a nice big pool. Your aunt comes in looking for your mother – they were supposed to head down for a swim together, but your mom left a little while ago to go shopping. Dejected, your aunt turns to you for some company, asking you questions about school, friends, and girls…with which you have no news. She's shocked – surely a handsome boy like you has a girlfriend or two? But no, chronically shy as you are, there is no special lady. Your aunt offers to help you get over the shyness, by roleplaying the girl you're into. Ok, that can't hurt, right?…
…Problem is, the girl you like is your much older teacher! Auntie Bee takes it in stride, admitting that older women often find young, strapping men attractive. She agrees to roleplay your teacher, and things quickly get more charged than you realized they would. You practically moan when your auntie leans forward, her cleavage pouring out of her tight swimsuit as she puts her hand on your leg and asks if you'd take that as a signal that a woman is interested?
Moments later, she's moved her hand up your thigh. You may not be terribly experienced but you know where this is going. Your aunt wants your cock. And you want to give it to her. You watch as your aunt pulls your cock out and starts jerking and sucking, slurping hungrily as she enjoys your young cock. She begs you to cum on her face as she sucks and strokes you to finish. Smiling up at you, her face coated in your load, you hear the door creak open as your mom walks in….
Category: TABOO
Related Categories: FACIALS, OLDER WOMAN / YOUNGER MAN, FANTASIES, ROLE PLAY, MILF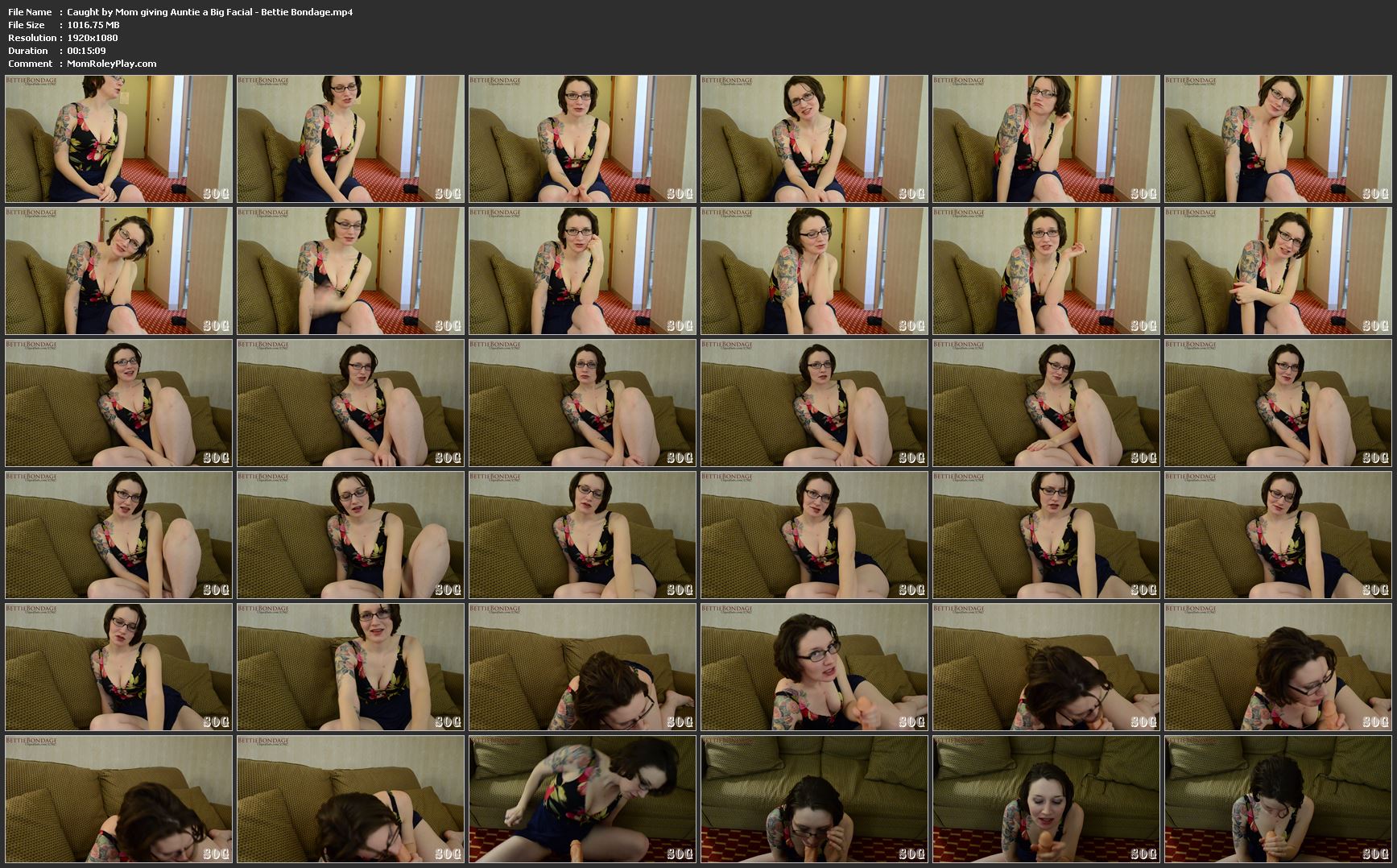 Download Files :
Caught_by_Mom_giving_Auntie_a_Big_Facial_-_Bettie_Bondage.mp4