You and your girlfriend are in the bedroom, right in the middle of things, when it slips out…Mom. You called your girlfriend Mom! Not Mommy, or Mama…Mom! You're mortified. She stops immediately, shocked and a little confused. She promises you she isn't judging, she just needs to know: are you attracted to your mother?
She's got this look in her eyes. Like she might be ok with it. She tells you about the crush she used to have on her cousin. You give in, tell her that its a huge fantasy of yours. She tells you that she can help: roleplay! She starts to call you baby boy, call herself mom and mommy but after a few minutes, she stops, and starts teasing you a little. Weirdly enough, it turns you on. Hearing your girlfriend call you out for wanting your own mother, looking down at her while you slide your cock in and out of her, while she tells you to think about your mother.
She tells you to say her name out loud, call her by your mother's name. She sucks your cock and asks you questions about growing up. Did you ever steal her panties? Ever try and find her sex toys so you could taste her pussy off them? You groan as she dirty talks, gets you to confess every desire you've ever had for your own mother!
TABOO, POV, POV SEX, VIRTUAL SEX, DIRTY TALK, ROLE PLAY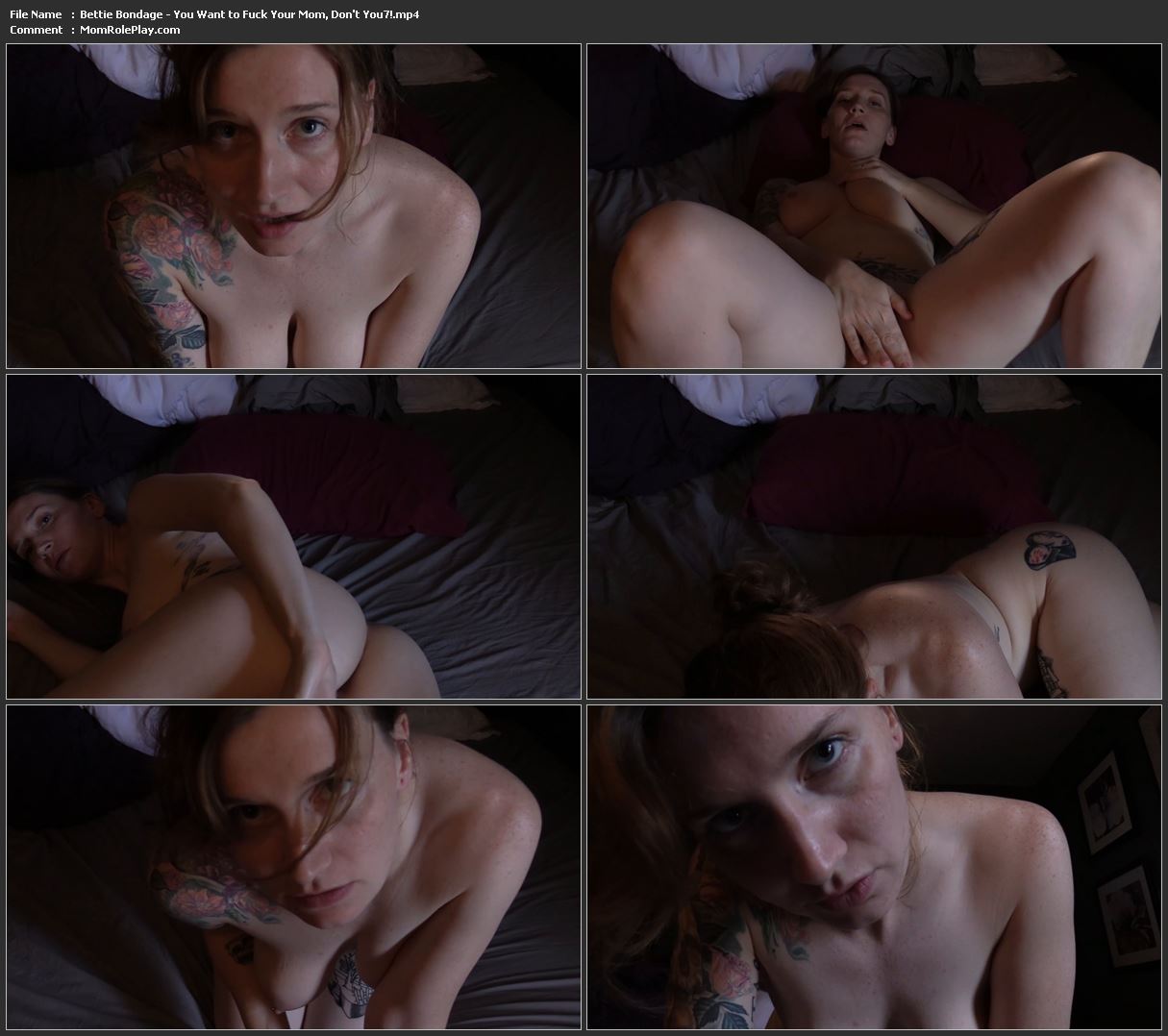 Download Files :
Bettie Bondage – You Want to Fuck Your Mom, Don't You7!.mp4