Your mother is in her bathroom, wearing a corset and a sexy garter belt, when you barge in to use the bathroom. She's annoyed, asking why you can't use the other one but telling you to make it quick and, "don't…close the door." Said a moment too late as the latch clicks into place. The lock's broken, and now you're stuck! She hastily puts on her robe and tries texting your father but its no use, you know he's downstairs, sleeping in his recliner. Your mother, dressed in her sexy outfit and all made up, admits that she was going to surprise him.
"To be honest," she says, "things have been a little stale, so I recently went on this medicine…you know, to make me more interested…and it's really working…" she shifts her robe, exposing little bits of her breasts as she confesses to being aroused, in close quarters with her son. Your cock is stiffening as she admits that she loves attention, and wishes she received more of it, like she did when she was young. She asks if you find her attractive and you have to take a deep breath and pace yourself so as not to blurt out how badly you wish you could fuck her. It's hard enough, cramped in her with your gorgeous mother, without her talking about all this! But it's obvious the stuffs working now, as she begins to slip her robe off.
"Well, if you father isn't going to enjoy my outfit, someone should, right? You don't mind, do you?" You watch as your mother lets the robe slip off, giving you a gorgeous view of her breasts, the tight corset wrapping her thin waist. She bend over, telling you how smooth the garter is. "Touch it, go ahead…feel how soft and silky it is…" she steps back, sitting up on the bathroom counter, spreading her legs for you. "I have someone else you might want to touch," she purrs, imploring you to come forward and feel her, enjoy her, your mother, spread out before you.
TABOO, MILF, DIRTY TALK, POV, VIRTUAL SEX, ROLE PLAY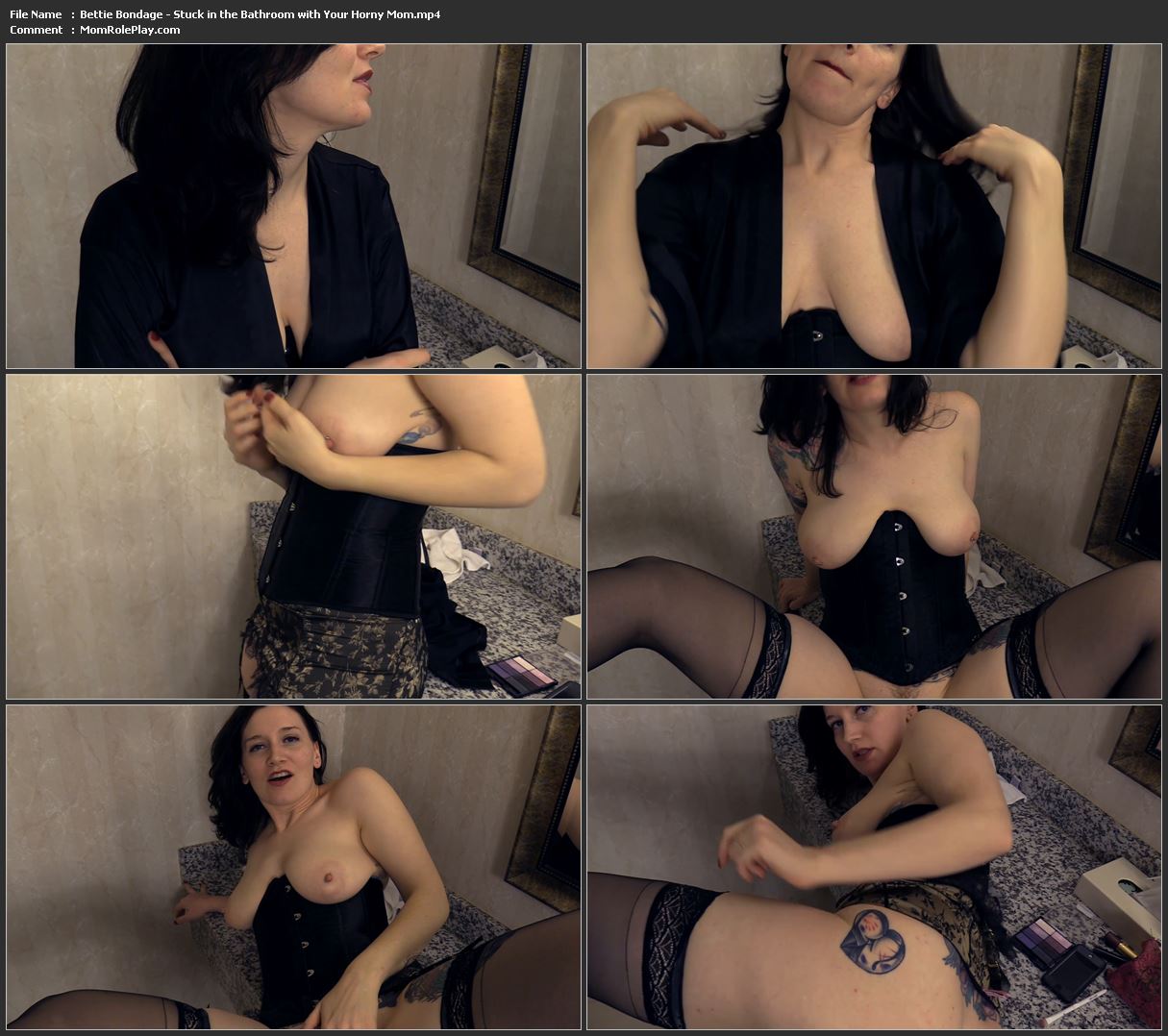 Download Files :
Bettie Bondage – Stuck in the Bathroom with Your Horny Mom.mp4