Chad White thinks about his mother, Lana, and how Robby Echo has defiled her. Robby has been dipping his dick into all the women at Mulberry High, and now it appears that he's going after the rest of the beautiful women in the town! But he can not take Chad's mother, not without retribution.
Chad drives to Mrs. Cherie Echo's home. Cherie answers the door and she looks angelic in white, the subtle smell of her jasmine perfume wafts towards Chad, intoxicating him. "Hello Mrs. Echo, is Robby home?"
"Oh my! Chad White. I haven't seen you in forever. Hello!" Cherie is taken back by the boy's new masculine body. Cherie is a lonely woman, she has had her mind on sexual fantasies with most men she finds attractive, her boss, the post man, and the man who runs the local Piggly Wiggly, even though these thoughts fill her with shame, she can't help herself from these little innocent flirtations. She arches her back, and juts her right hip out ever so slightly to show off her perfectly toned body in her form fitting dress, she smiles when she sees Chad's eyes glance downward to admire her. Oh no, she has forgot to answer his question, "Robby won't be home for a couple of hours."
"Can I wait inside for him, if that's alright with you?"
"Oh, uhh," this is unusual for Chad to ask such a question. What will the two do for two whole hours, maybe even three, while they wait for her son. "sure," she heard herself say. Chad walks in the house, and Cherie's eyes follow him as he flops down on the living room chair. The last time Chad sat in that chair, his feet could barely touch the floor.
"I am glad that you and Robby are friends again. I haven't seen you since you were just a boy," Cherie hands him a bottled water.
Chad ignores the question and instead scoots close to Cherie. "You haven't changed at all, Mrs. Echo. Is your husband still working a lot?"
"Somethings never change," Cherie says wistfully, "he's still an interpreter for the UN, he's been in Japan this last month."
"He leaves you alone in the big house all by yourself?" Chad licks his lips, there's a part of him that knows he can conquer Cherie, but not quiet yet, he has to seduce her.
Category: TABOO
Related Categories: CUCKOLDING, MILF, OLDER WOMAN / YOUNGER MAN, CREAMPIE, HOME WRECKER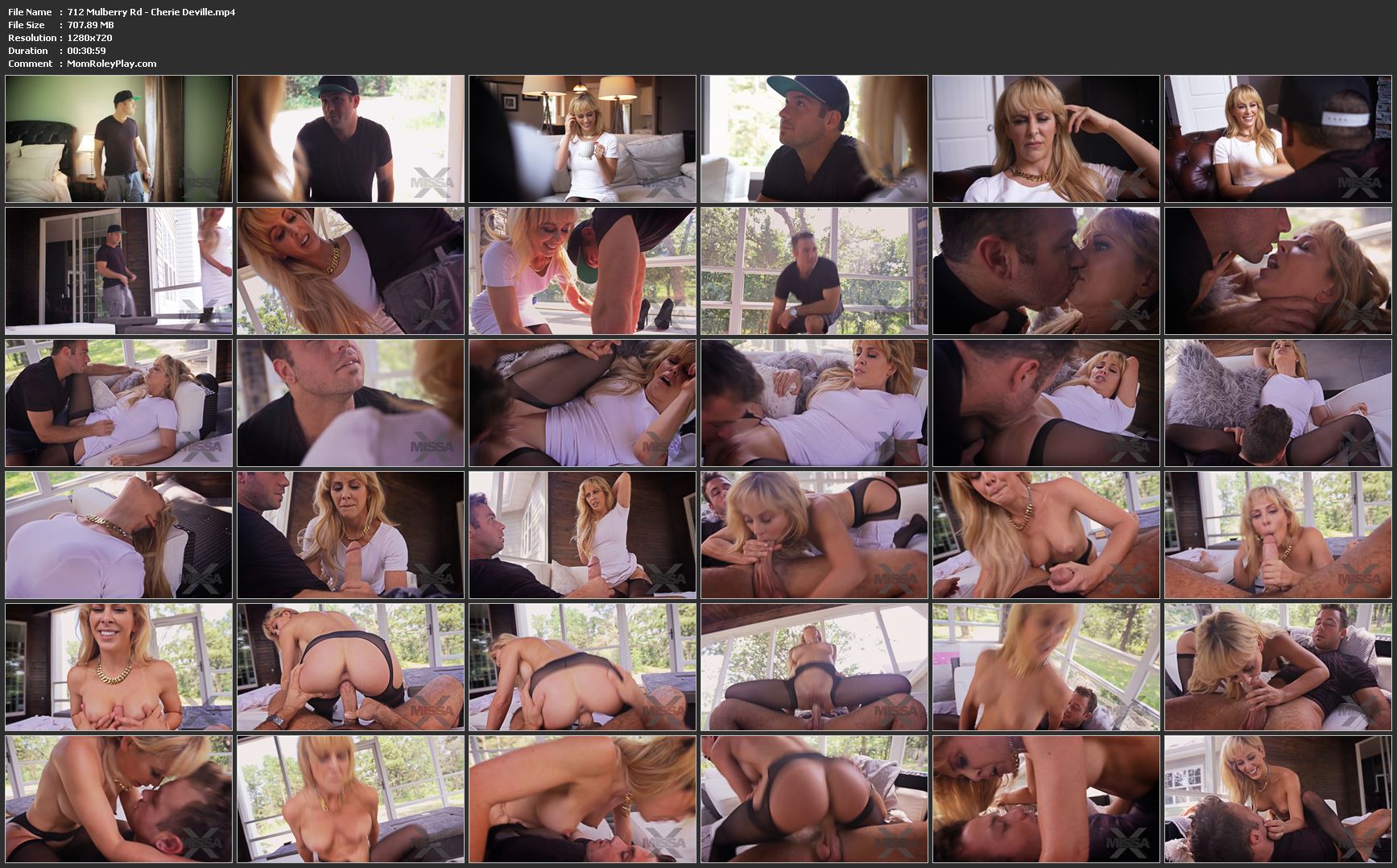 Download Files :
712_Mulberry_Rd_-_Cherie_Deville.mp4