You've wanted your mother for a long time. Watching her in the shower, going through her panty drawer… it wasn't enough. You needed more. You needed her hands on you, wanting you, stroking you, taking you inside of her.
The hair from her brush was all they required. The perfect mother, everything you loved and lusted for… embodied in an obedient robotic unit. A copy of your own mother. With additional enhancements of course, as specified. Heightened libido, eager compliance, inherent need to please… and keep her owner drained of cum. At all times.
You woke up, her warm hands pushed gently against your chest, her large breasts pressed together in a tight bra, inches from your face. Her voice was sweet, loving, seductive. She wanted to be *with* you… *with* her boy… right now.
It was your mother… on her knees… her wet lips wrapped around your throbbing cock. Sucking. Was this a dream? It couldn't be *her*. And before you knew it, your hot cum was pumping into her tight, pulsating throat.
This was… your new mommy bot. You didn't realize she would be so… real. You could hardly tell the difference between her and your own mother. Until she insisted on showing you all of her programmed capabilities… and all of her physical characteristics. You couldn't believe it. No more fantasizing about it… you would finally be able to fuck your mother… and she'd never even know it.
TABOO, ROBOTS, FEMALE TRAINING, WOMAN FOLLOWING ORDERS, VIRTUAL SEX, BLOW JOB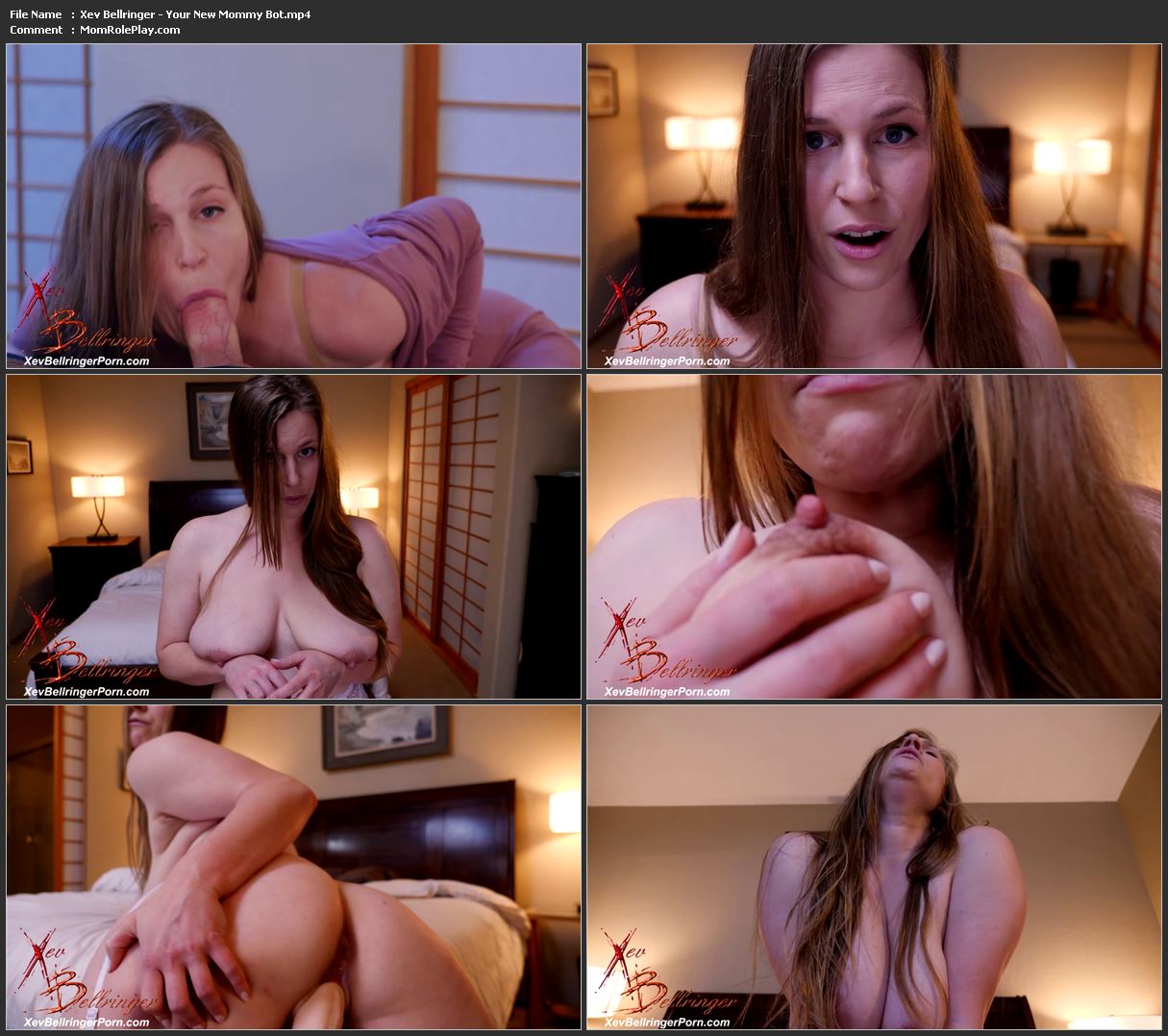 Download Files :
Xev Bellringer – Your New Mommy Bot.mp4