My stepson has been bringing girls home and fucking them in his room. He thought I was at work the last couple times. But I came home for lunch and heard him really giving it to some girl nice and
hard. I want to make sure he is being safe. But if I'm honest, I listened to them and played with myself. It made me so wet! I know, Mommy's shouldn't do that. She kept saying how big he was and I
just couldn't help myself. I had to see for myself. He is a very good looking young man and I want to show him how much Mommy loves him.
He came home from a date the other night and told him I needed to talk to him about safe sex. I got him hard, and that girl was right. Mama's boy has a nice fat cock. I showed him how to slide a
condom on. Then I stroked his cock and balls. I couldn't get him hard and just leave him hanging. What kind of Mom does that? I was also getting so wet and turned on. I showed my good boy
mommy's titties and pulled off the condom. Sliding my soft mommy hands up and down his young prick. I got naked and showed him a real woman's body. Rubbed the head of his cock on my pussy and ass,
then stroked him hard and tight until he came good and hard for mommy! He's a good boy!
Category: HANDJOBS
Related Categories: TABOO, MOMMAS BOY, MILF, OLDER WOMAN / YOUNGER MAN, CONDOM HANDJOBS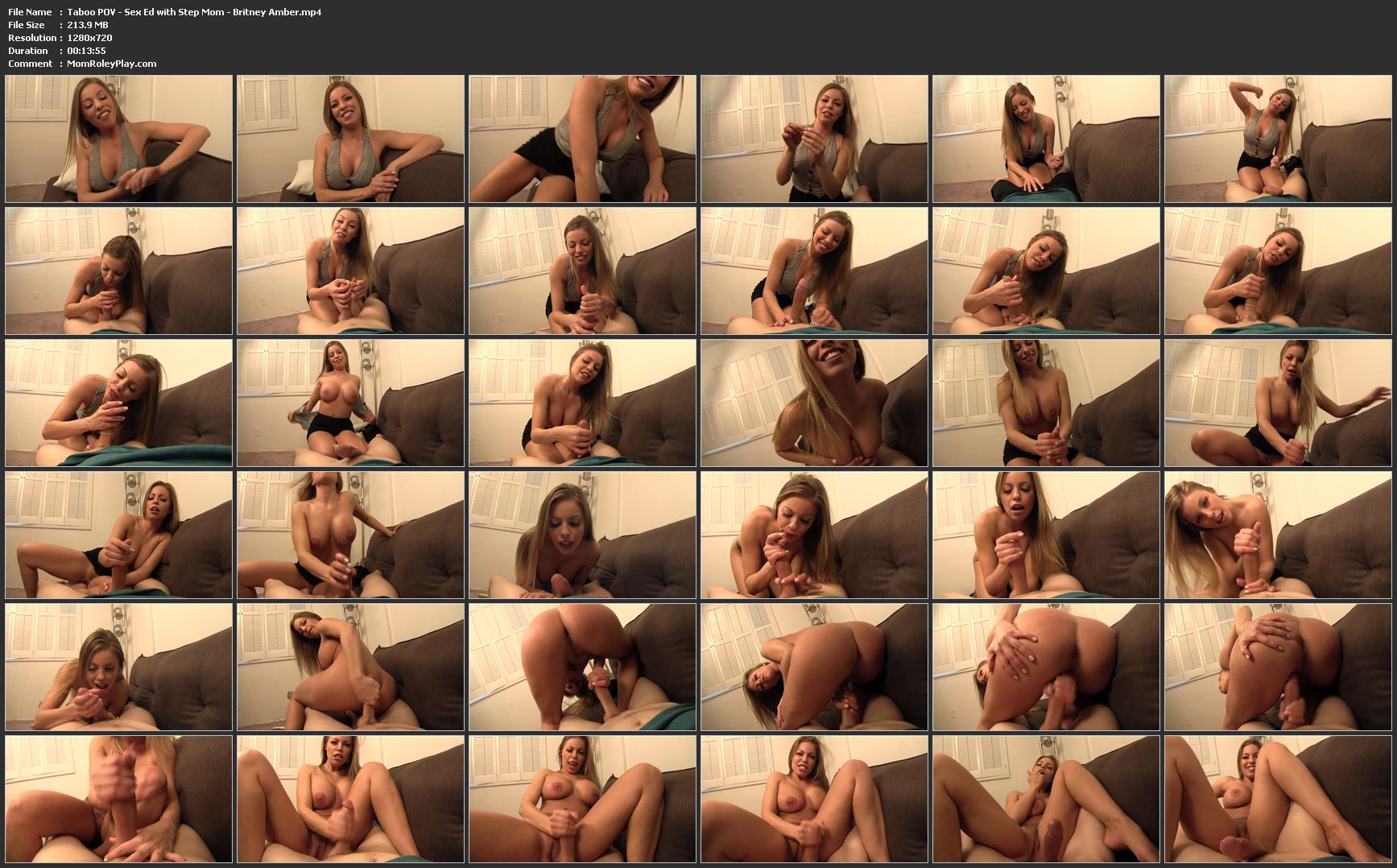 Download Files :
Taboo_POV_-_Sex_Ed_with_Step_Mom_-_Britney_Amber.mp4