My sister's step-son is so sexy. He has been good-looking for years, but oh so young. I like them young. 18, legal and full of hot cum. I might have to make him cum harder than he has ever came
before. I could see him looking at my big boobs lately like a big hungry handsome baby, and I really like it. I'm sure to always wear low cut tops when I see him. I mean we aren't related. I knew he
would have a huge beautiful young cock. I'm going to show him that older women are the best women.
I asked him pull his cock out and started stroking it. He did it immediately. Then I told him to stroke it and make it hard for me. He did and it was so sexy and felt wrong in all the right ways. It
got instantly hard. I pulled down my dress so he could see my big full perky tits. It made him even harder. Then I pulled my dress off all the way and rubbed his cock for him. It was so warm and
stiff. Asking him if wanted it faster and faster. Then made him do it himself. I grabbed it back from him rubbing and tugging. Asking him how good it felt. Rubbing his tight about to explode balls. I
knew his load was close and going to be huge. Faster and faster he blew his fat wad of cum all over my hand. As long as he doesn't tell his mom. I will do it for him anytime he wants.
Category: HANDJOBS
Related Categories: MILF, MOMMAS BOY, TABOO, OLDER WOMAN / YOUNGER MAN, POV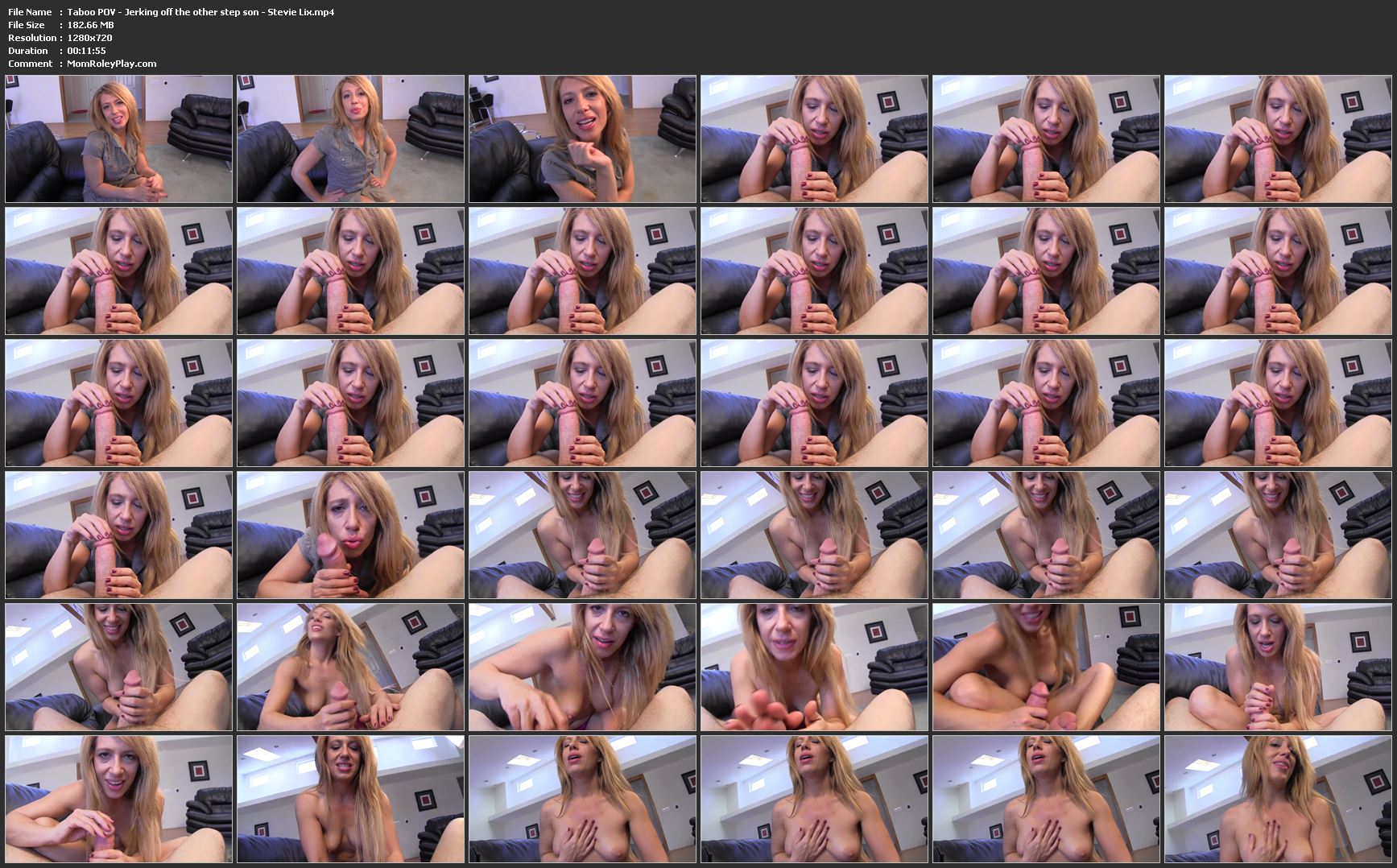 Download Files :
Taboo_POV_-_Jerking_off_the_other_step_son_-_Stevie_Lix.mp4