Your mother looked so sweet and gorgeous and heartbroken, on her knees sucking your cock. You loved the way it made you feel to control her like that. Her reluctance, the way she gave in and savored your cock and your cum. Her own son! You tried to hold back from taking it to the next step, but you ached to feel it. Your mother's pussy. Wrapped around your cock, fucking and cumming inside the same sweet pussy that made you. You know its wrong but it's all you want!
You tell her that the ten grand is hers, if she lets you fuck her. Just the once. You send her an e-mail about it, not knowing what she'll say, but within a week you have your response. She tells you to fly down and visit again. When you arrive, she's already dressed in just a robe, looking scared. She tells you that she's willing, but you can't cum inside her. She's still fertile. You agree, knowing that she trusts you, and the pull out method. A good Christian woman. She even prays when you first enter the bedroom, asking for forgiveness for what she's about to do. It makes your cock harder.
Once you have her lying on her back on your parent's marital bed, though, you know you have to fill your mother with your cum. The thought alone sends strong shivers down your spine as you watch your mother fight the delicious feelings your cock is sending through her body. You watch the conflict in her face and her body, flushed with a confused arousal that makes it all the more delicious when she cums on your cock, twice. You can't hold out. She begs you not to but you unloose your cum inside her and watch as her face drops and she squirms beneath you, pulling away as your load drips out of your mother's well-fucked pussy.
Category: TABOO
Related Categories: BLACKMAIL FANTASY, ROLE PLAY, FANTASIES, MILF, POV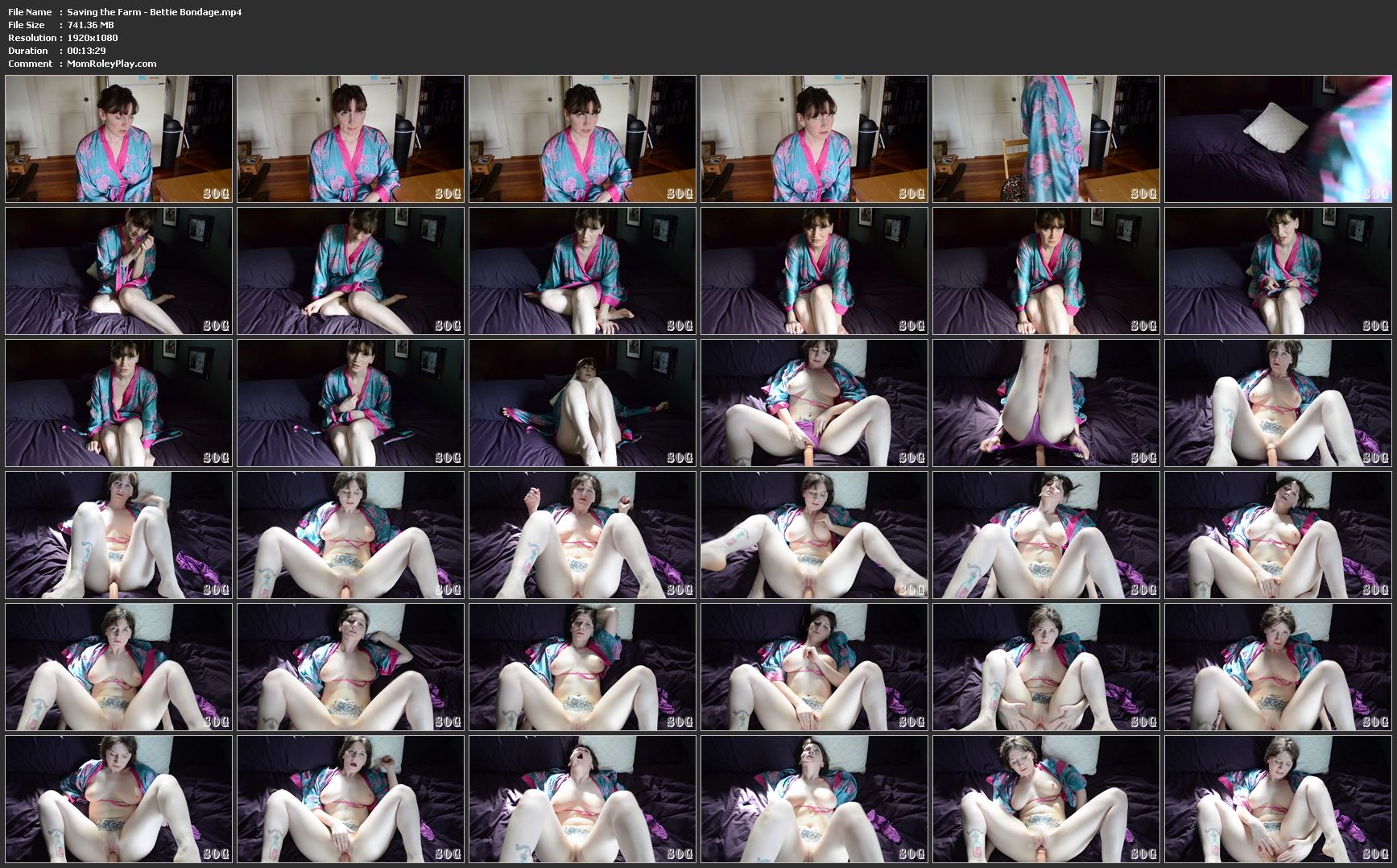 Download Files :
Saving_the_Farm_-_Bettie_Bondage.mp4