There are two women in my life, my mother and my girlfriend. There's been a tension between the two, and they haven't even met yet. They both think that the other occupies too much of my time.
To be fair to Jill, she's probably right. I told you before that my mom needs me, I've been taking care of her ever since she left dad. My mom can "act out" just as a young girl would when I don't give her enough attention. It drives me crazy when my mom volunteers to work late, and then oops– she fell asleep at work. I need to know where she is and what she's up to. My mother has a tendency to get into trouble, she is an attractive woman, a vulnerable woman, and the two are not a good mix. She needs me to protect her.
Mom wants to meet Jill, and I get it. Jill's my first serious girlfriend. Jill's been pressuring me to go away to college with her, all the way on the East Coast. Jill has my best interests at heart, I need to go to a University to land the job of my dreams, but on the other hand, could I leave mother? I need to explain to Jill that I can't, she's just not ready yet, but I need to find the right time. Jill would take it hard, she is in love with me.
This morning Jill will meet my mother. I sincerely hope the two women get along so well that we'll all be one big happy family. Watch the story unfold..
Category: TABOO
Related Categories: MOMMAS BOY, MILF, FEMALE DOMINATION, CREAMPIE, BLOW JOBS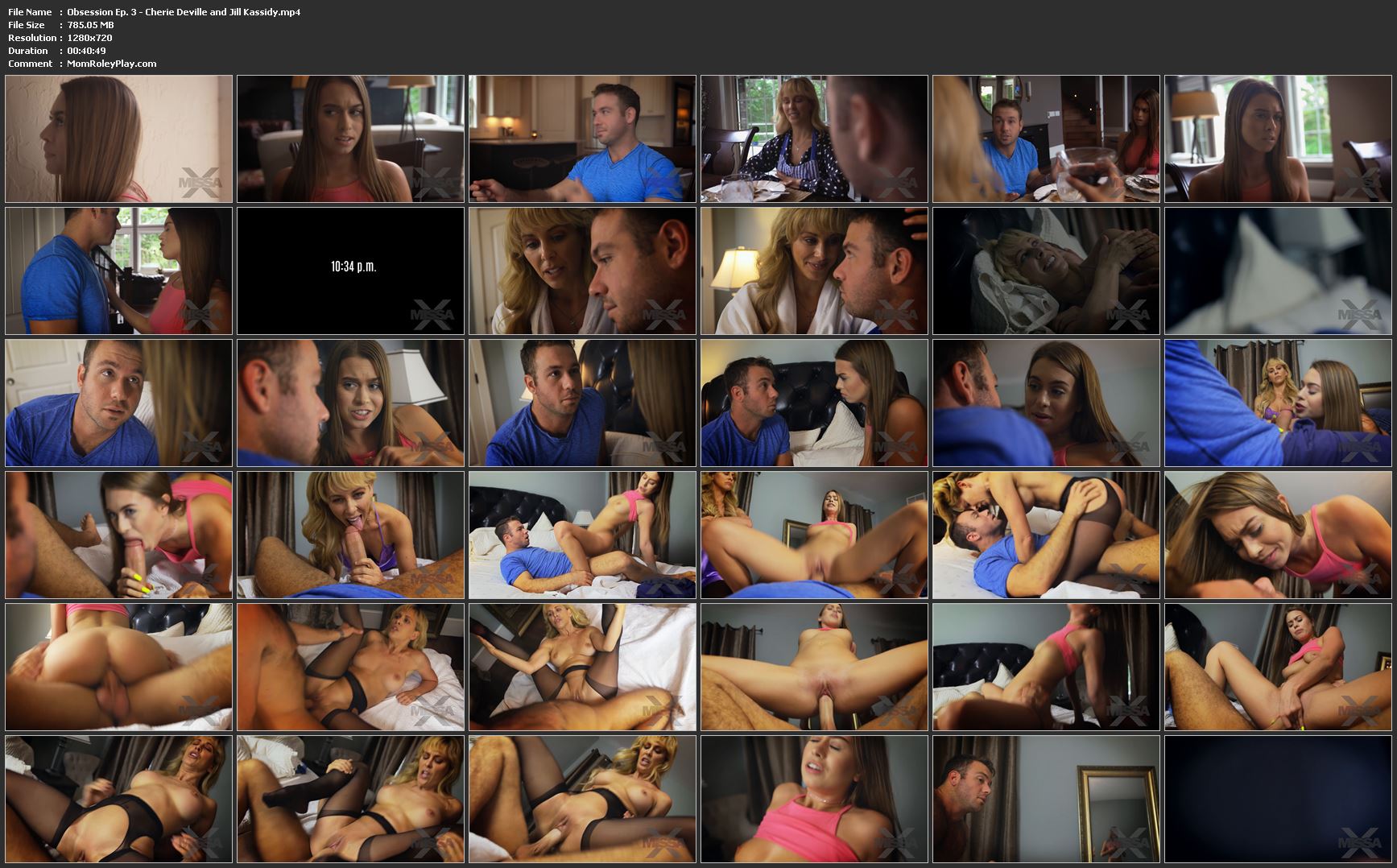 Download Files :
Obsession_Ep._3_-_Cherie_Deville_and_Jill_Kassidy.mp4