Chad is on the phone with the police. He's furious that they're making him wait a full 72 hours until he can file.a missing person's report. "She could be by then, her body cold and thrown in a ditch, what's wrong with you people?!" They insist that most missing people show up within 24 hours, and that he should call and check back in the morning. He hears rocks hit his window, the familiar sounds of his girlfriend, Jill, trying to get his attention. "I'll call you in the morning, thank for your help," he gets off the phone as Jill is crawling through the window.
"Hey sexy," she purrs and greets him with a soft kiss. She immediately senses Chad isn't himself and he tells her about his mom missing. Jill listens to him hashing out his thoughts out loud, she knows that he and his mother are very close. Chad senses that she doesn't understand. "Jill, listen, it's just that me and my mom have a special relationship, it's not typical, it's hard to explain." Jill smiles sweetly, "well if you were my mine, I would want you all to myself." Oh.. she loves his lips, she dreams of him, she is head over heels in love with Chad.
"I have something I want to ask you," she tells him hesitantly, "but maybe I'll wait until your find your Mom." Chad is interested, "ask me, what's up?" Jill leans forward and whispers, "I want to lose my virginity to you." Chad forgets his mother for a moment, his cock grows in his pants, he's been dreaming of making love to her for months now. Imagining what her tight little virgin pussy will feel like makes him crazy. He's never taken a girl's virginity before.
He kisses her and takes off her clothes. He feels his mother's presence in the room. He tries to ignore her. He knows he sometimes has these visions of his mother, especially when he is doing something that she would not approve of, and she certainly doesn't approve of Jill. Jill kisses Chad, he sucks her perfect nipples, and he kisses down her stomach to her pussy.
Category: TABOO
Related Categories: MOMMAS BOY, MILF, BLOW JOBS, 18 & 19 YRS OLD, CUMSHOTS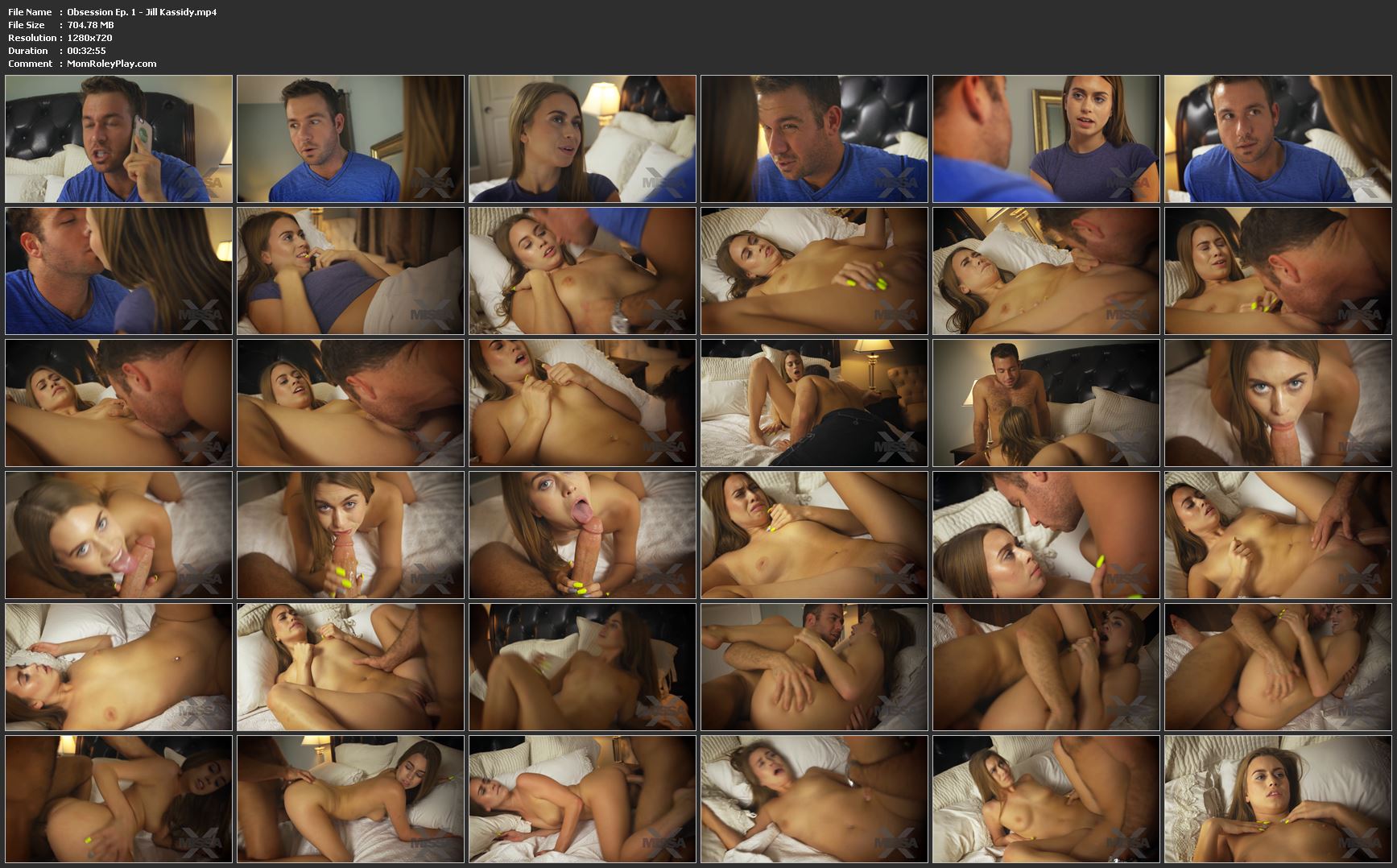 Download Files :
Obsession_Ep._1_-_Jill_Kassidy.mp4