Your Step-Mommy is having breakfast and is stunned you're even still in the house with the bus leaving any minute for school. She see's you have quite the bulge in your pants and should send you to school like that to teach you a lesson. Instead, she tells you to sit down so she can give you a handjob before your stressful school day.
She pulls down your pants and takes out your cock and wastes not time. You are rock hard and throbbing in her hand. Slowly and sensually jerking you off, you leak pre cum showing your Step-Mommy you are ready to blow your load.
Eager to see your load, she lifts up her shirt and tells you to cum all over her huge tits just before the bus arrives. She sends you off to school relieved and milked. Now go catch that bus and get your ass to school!
POV, MILF, TABOO, HANDJOBS, ROLE PLAY, DIRTY TALK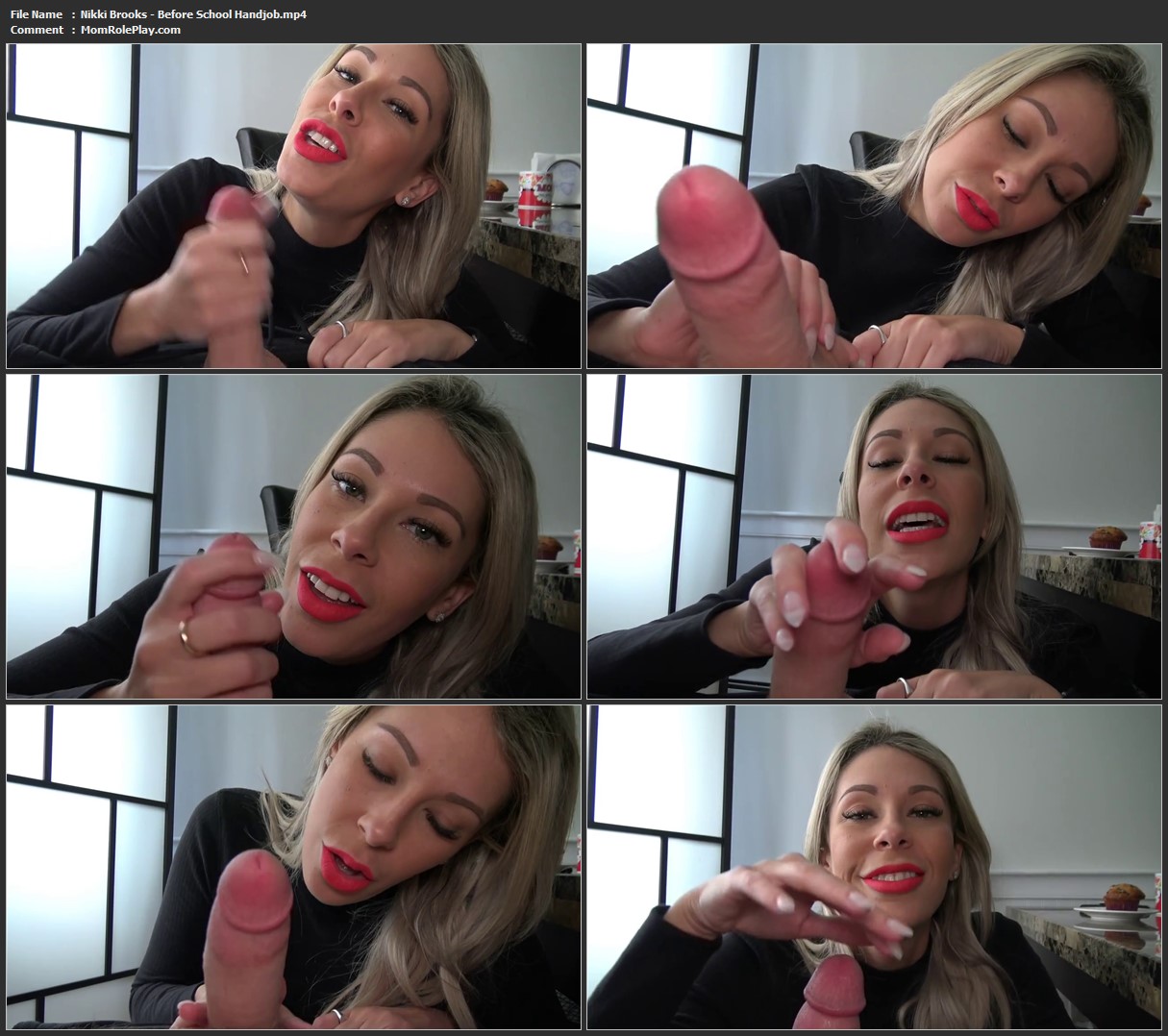 Download Files :
Nikki_Brooks_-_Before_School_Handjob.mp4