Uh, what are you doing? What are you looking at on your phone while your playing with yourself?? Ew, not only are you looking at porn, it's really disgusting porn. That woman is licking that guy's ass! Is that what kind of sick thing turns you on?! Don't deny it, you were watching it and touching yourself.
Stop saying you don't like it, you know how I hate it when you lie to me. I guess you're just going to have to prove it to me.
How? I'm going to lick your ass and we'll see if you like it or not. If you don't get hard then you're telling the truth.
Hmm, I guess this is how they were doing it in the porn you were watching. Does it feel good when mom licks your hairy asshole? I–I have to admit it's not as disgusting as I thought it would be. In fact, it's really turning me on to taste your hairy, sweaty hole.
I see how hard you are baby boy. It's ok, I get it now, rimming really is hot. Let me lick that cock for you. Mom is going to lick the head just like I licked your ass. Feel mommy's tongue hungrily lap at the head of your dick.
Oh god, yes, fill your mom's mouth with your young, creamy cum. No need for you to watch stuff like that from now on, Mom will lick your asshole any time you want.
ASS LICKING, TABOO, RIMMING, CUMSHOTS, HAIRY ASS, FEMALE DOMINATION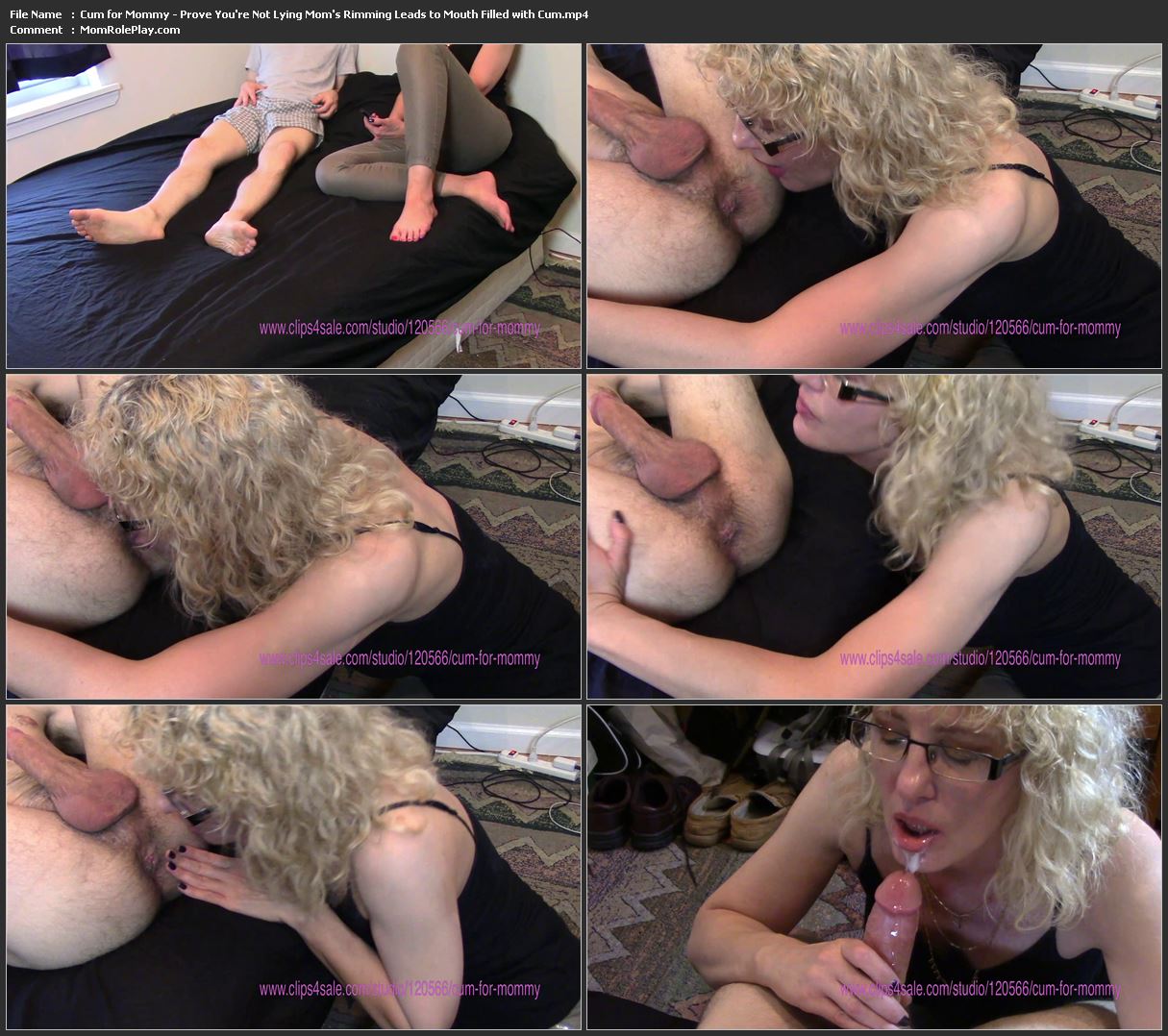 Download Files :
Cum for Mommy – Prove You're Not Lying Mom's Rimming Leads to Mouth Filled with Cum.mp4