Mommy walks in to congratulate her boy. She's so proud of him. He made the honor roll this semester. She gushes over his achievement. She notices her son keeps looking down by her tits. Mommy was so excited to congratulate her boy she didn't button her top or put a bra on. There's no harm in it. Her boy deserves a reward for making her such a proud mom. Anything for her smart son.
Sweetie, come on now. A little strip tease? By your own mother? You're not serious. But I do notice you can't stop staring at my chest. You like when mommy shows a little more skin? I'm just so proud of you that I'm willing to give you anything you want. I have a question. Do you find me attractive? Would you do sexual things with me? Yes? Oh my gosh, I know it's wrong but I would do things with you too. Uh oh, why did I just admit that? Make pretend we never talked about this, I'm sorry sweetie. This isn't right. I feel a little embarrassed now.
Mommy has a wave of confusing emotions. She wants her son but needs to control her desires. She covers up & wraps her arms around herself in modesty. Her son notices her hard nipples. Mommy makes an excuse but she's getting horny. Suddenly mommy has a change in feelings. She wants to please her deserving son. Her hands grab the cardigan she's wearing & slowly begins to reveal more skin. Mommy's hard nipples are barely covered by the soft fabric. She slides her top apart until her tits are exposed to her son. There's no turning back now.
You used to suck on these tits sweetie. You'd milk mommy's tits. Now it's mommy's turn to milk you. I want to milk the cum out of your cock with my warm mouth. I want to show you just how proud of you I am. While I'm down on my knees.
Category: TABOO
Related Categories: MILF, MOMMAS BOY, POV, NIPPLE PLAY, DIRTY TALK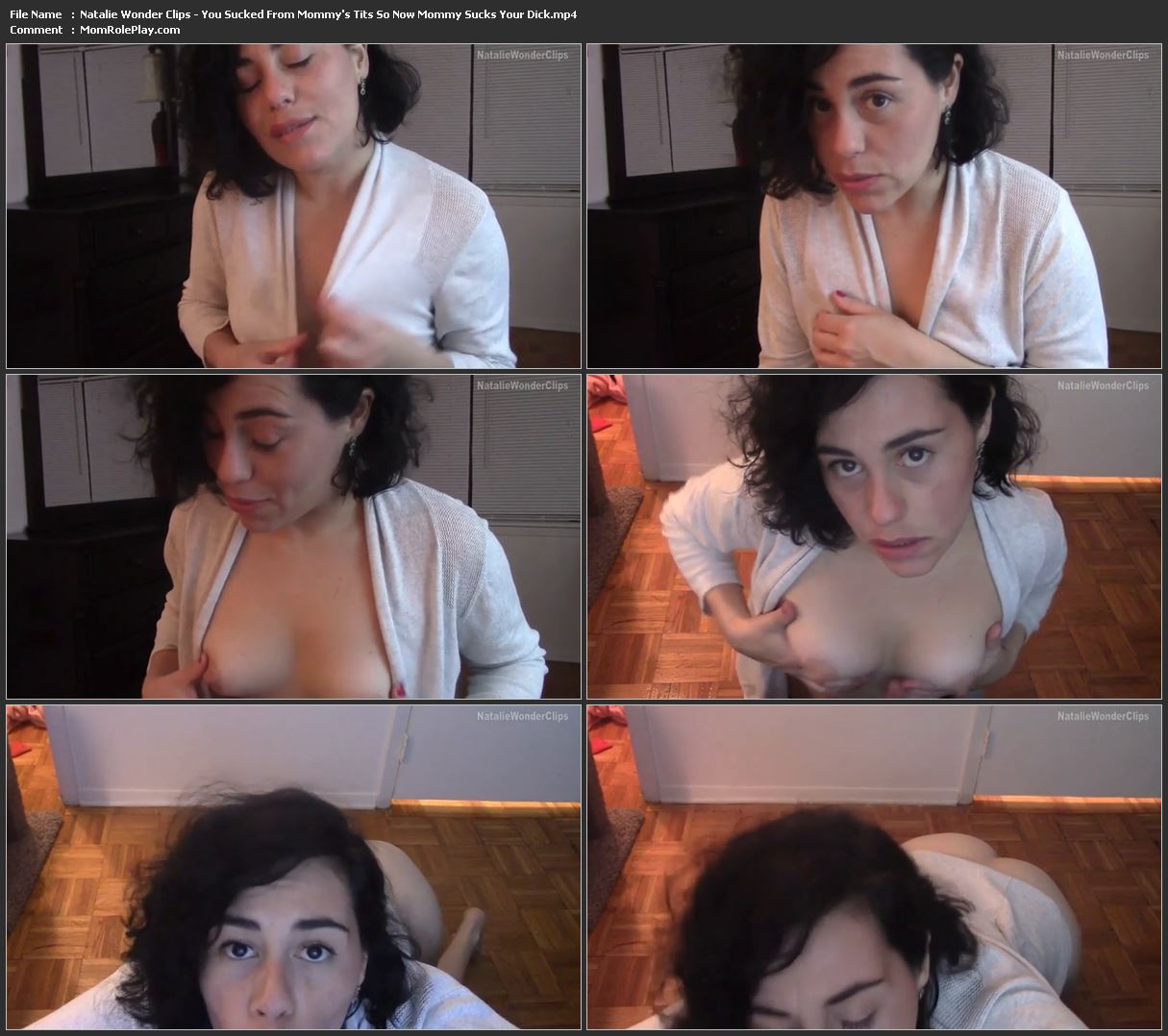 Download Files :
Natalie Wonder Clips – You Sucked From Mommy's Tits So Now Mommy Sucks Your Dick.mp4