You and your mom have a dark secret. No one knows that growing up, you had a problem where you couldn't cum! And well, your mother helped you with it. When you first told her, you thought it was going to mean doctors and pills or something but she rather quickly had you drop trou and stroked you off while she purred and moan around your throbbing cock. It's true, your first orgasm was in your mother's mouth! That kicked off a long period of your mother taking your cock and cum. Sometimes she did it at night when you were in bed, sometimes in the shower…sometimes she'd suck you off in the car before dropping you off for a date, just to get you all cleared out for the night. It was a lustful affair that you both cloaked in the idea that it was "necessary" for you to feel ok, and it lasted until you met your wife. You both decided it was best to stop…
…but now you're having the problem again. It's been a month and your wife can't make you cum! It's driving you both crazy, so you do what you never thought you would: you tell her about your special relationship with your mother. At first she thinks you're joking, then she moves into disbelief. But after a long talk, you both decide its best to go see your mother and get some tips on how to deal with it. Your wife is reluctant, but you can't wait to feel your mother's hot, wet mouth on your cock. She's the best cocksucker you've ever had, and that includes your wife.
When you get there, your mom has you come up to the bedroom and lay down, giving tips and demonstrating how she uses her mouth while your wife watches. You can't really tell what she thinks, but you don't really care, moaning as your mother deep-throats your cock and asks if your wife can do that. You can tell the two women are a little jealous of each-other, and your mother makes a few remarks that you can tell hurt your wife but the feeling of your mother's mouth and the knowledge of how wrong it is makes you not care one iota for her feelings. You're going to give your mother a huge load while your wife watches!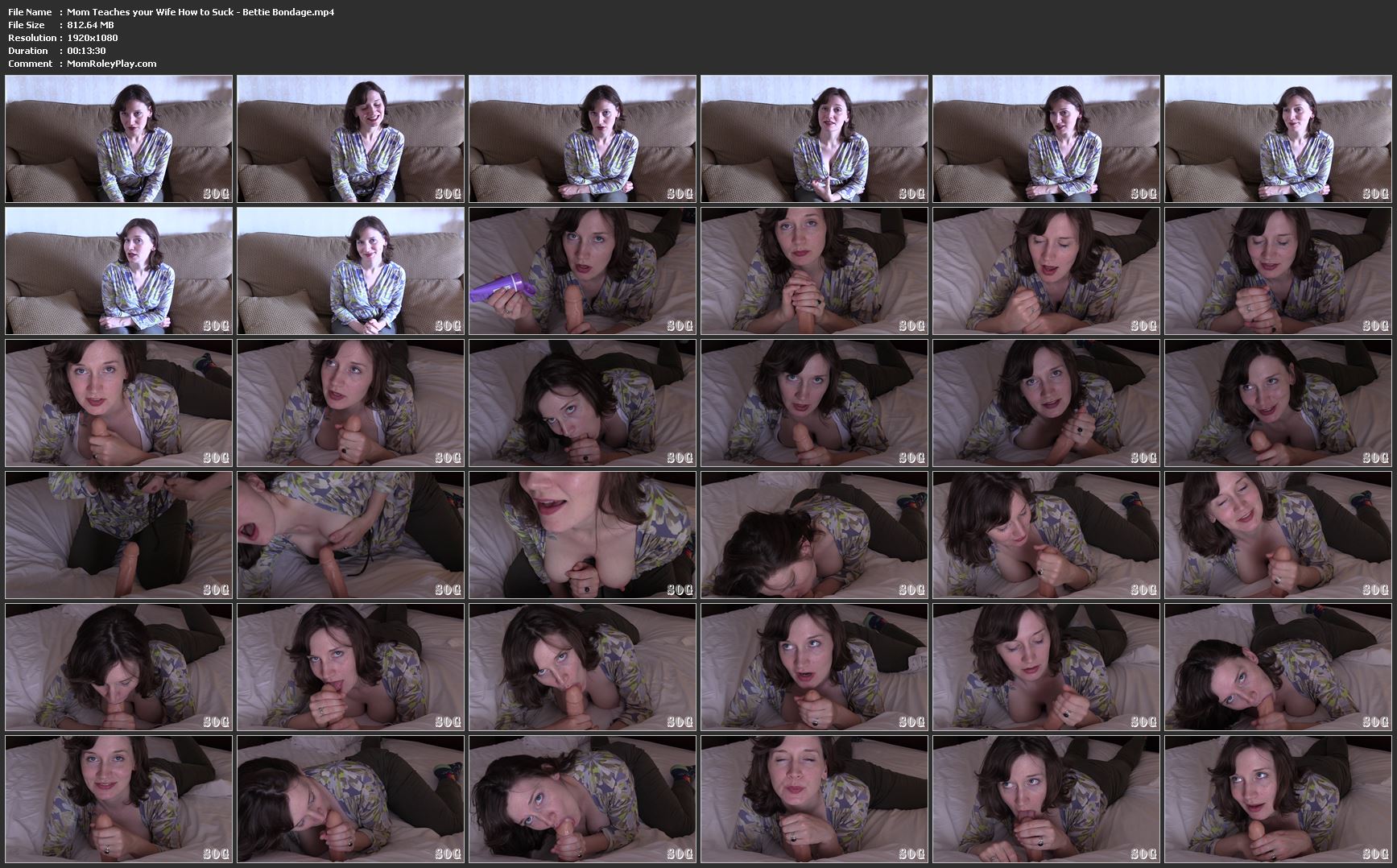 Download Files :
Mom_Teaches_your_Wife_How_to_Suck_-_Bettie_Bondage.mp4