I am not going to tolerate your lewd staring in my classroom any longer. I do not want to hear excuses for your behavior or blaming my appearance for your choices. From now on, I expect…
What was that sweetheart? I guess I lost my train of thought. Would you like some tea? How about some cookies? I only have store bought but I promise they will be homemade next time. I just want my darling to be happy and healthy. Is there anything else….
Nevermind, sweetie, I have something more important we should talk about. Mommy is starting to get very horny and she needs your help. Don't you like the way my body looks? Maybe if I just take off some clothes so you can see as much of me as you like. I am not sure why you are hesitating to fuck me right here on this desk but will you at least show mom your nice hard cock? Pretty please?
MILF, MOMMAS BOY, FEMALE TRAINING, JOI, ROLE PLAY, TEACHER FETISH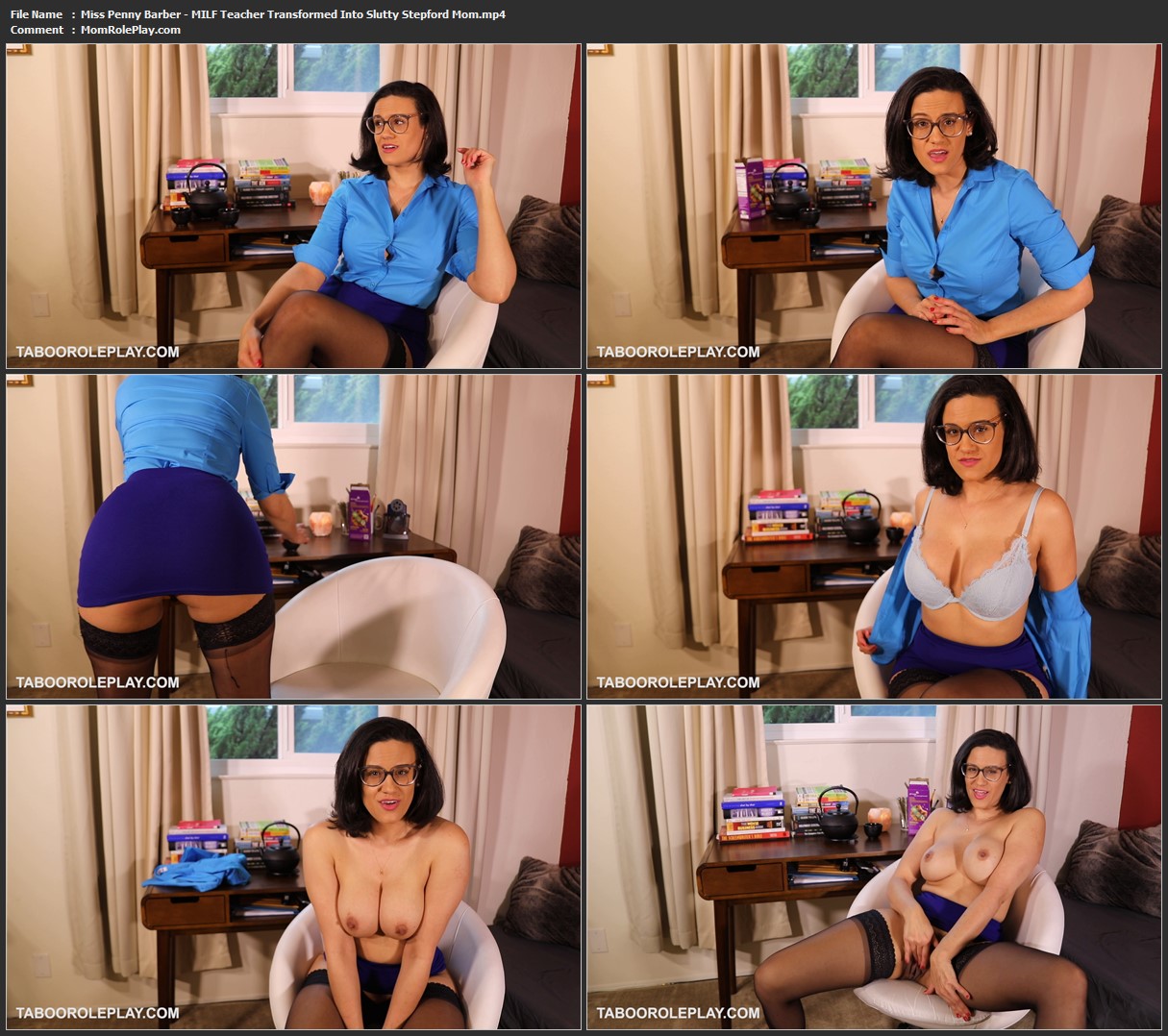 Download Files :
Miss Penny Barber – MILF Teacher Transformed Into Slutty Stepford Mom.mp4