Pt 1: Mom is walking around the kitchen in her white t-shirt & panties. You stand there for a while staring at her before you work up the courage to tell her what's on your mind. You have been attracted to her for a while now, and you have been having sex with other women to build up your stamina so that you can ask your mother to have sex with you. You explain all of this to her while she's working in the kitchen. She patiently listens to you until you get to the part about having sex with her. She chuckles. You wouldn't last 10 minutes with her in bed. You instantly object & guarantee that if you can't last, you'll never bring it up again. Mom surprisingly agrees to your bet.
Pt 2: Mom takes off her panties & gets on the bed. She starts with a slow handjob & blowjob, then she begins riding you cowgirl. You're so proud of yourself for not popping early. It's hard to hold it in, but you want more chances with your mother, so you're determined. After 8 minutes, mom seems to read your mind as she says that she's been messing with you & drawing it out. But all she has to do is ride you reverse cowgirl & you'll lose. No man can resist her ass. You cum within 20 seconds, losing the bet. Mom chuckles then silently gets up & leaves the room, triumphant.
Did she trick you with her sexual abilities? Does this mean you'll never get to have sex with your mom again?
TABOO, MILF, POV SEX, PAWG, REDHEADS, BIG BUTTS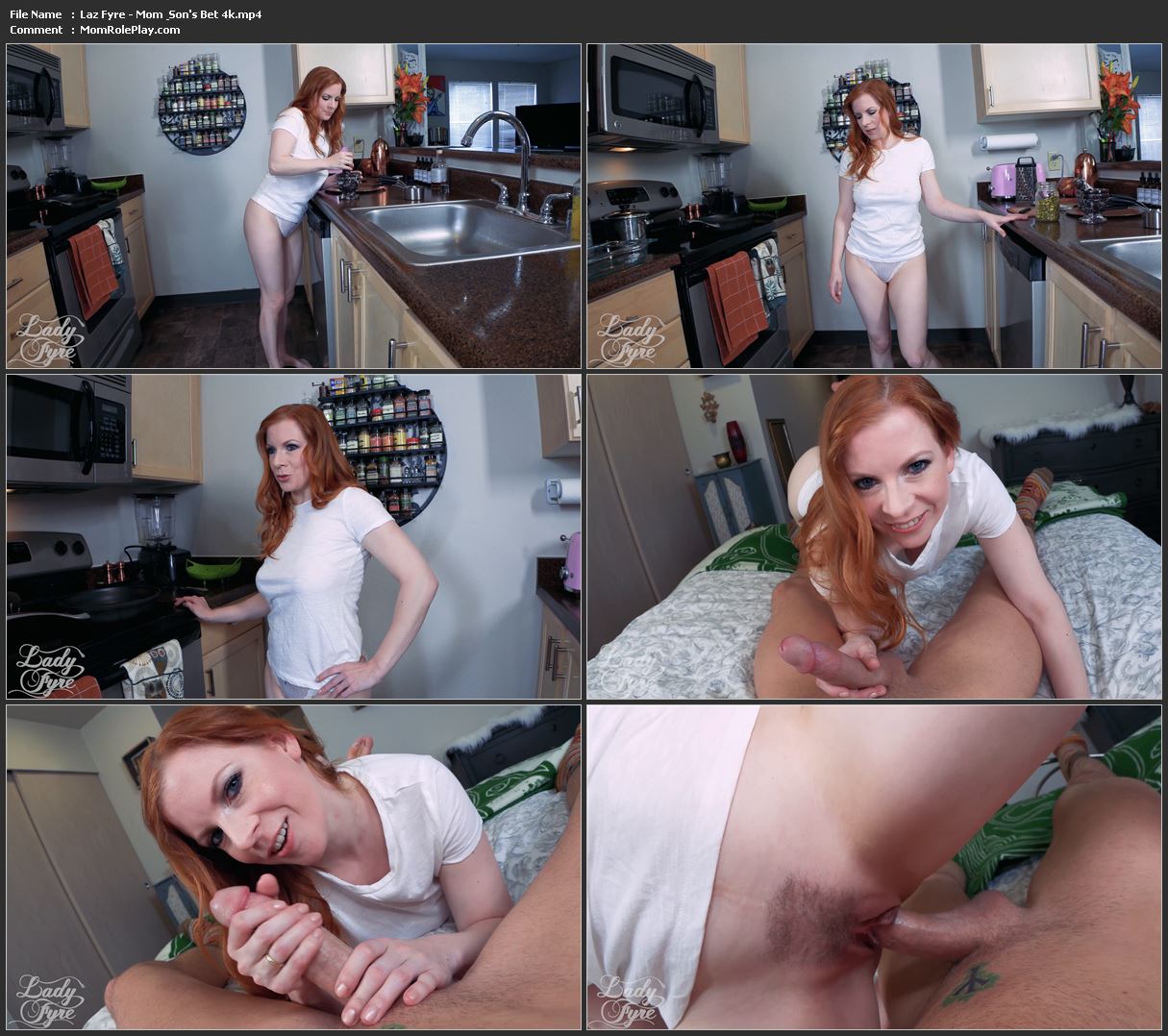 Download Files :
Laz Fyre – Mom & Son's Bet 4k.mp4